SIAL INNOVATION AWARDS BRING OPPORTUNITIES FOR PODIUM WINNERS
Three companies took podium positions at the SIAL Innovation Awards 2022 against some very stiff competition. The Grand Jury selected the winners from a total of 1,800 products that were entered. What marked them out as most deserving; what did they themselves think of the event; and how has it helped their businesses? Kevin Rozario finds out.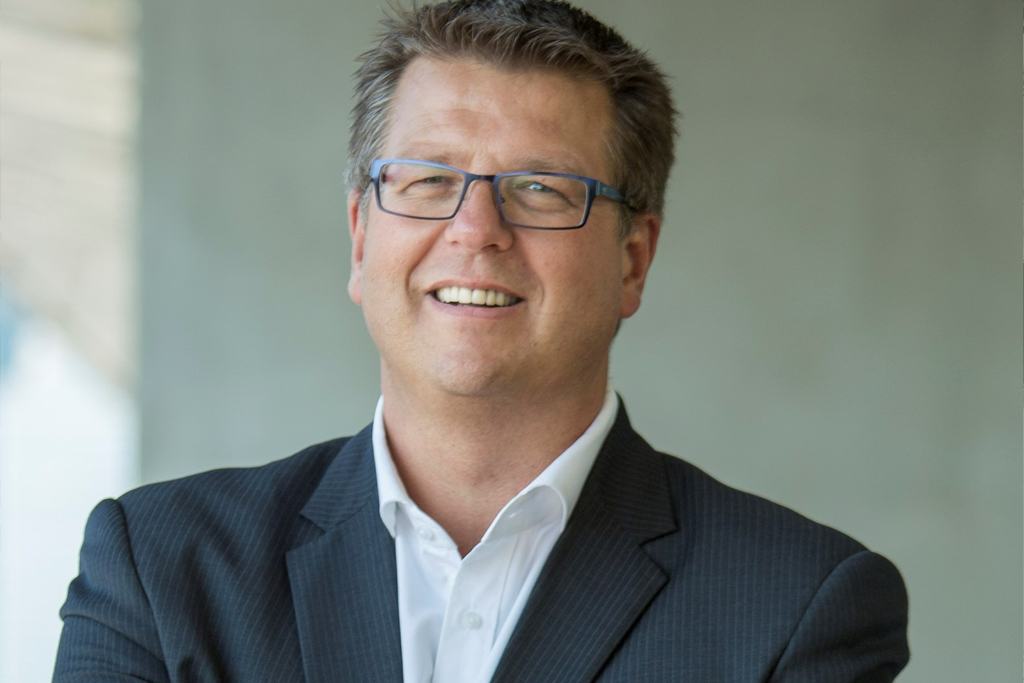 Having just come out of a global pandemic, the food industry has had to evolve with even more emphasis on health and well-being. Nicolas Trentesaux, CEO of SIAL, said: "Food industry stakeholders around the world are driving innovation to meet new demands. More than at any time in the past, we want to shine a spotlight on initiatives like these and encourage (the) transition to a healthier and more responsible food industry model, particularly through our own collective movement called 'Own The Change'."
The SIAL Innovation Awards podium winners were:
Gold Award: IO'Dés by Zalg
Sector: Frozen products
Description: Frozen seaweed ready to sauté for a crispy texture, made with Breton micro-algae rich in iodine fibre and minerals
Country: France
Plus points: Ease of use, delicious, healthy, practical, fair-trade
Silver Award: 100% fresh frozen Wolffia by Thai Coconut Public Company
Sector: Fruits and vegetables
Description: Frozen watermeal rich in plant-based protein, fibre, minerals and vitamins
Country: Thailand
Plus points: Ease of cultivation, excellent protein source
Bronze Award: Maté Taragüi First Experience Kit by Establecimiento Las Marias
Sector: Non-alcoholic beverages
Description: A kit for preparing yerba maté, a source of caffeine, antioxidants, vitamin B and minerals
Country: Argentina
Plus points: An educational way of discovering yerba maté
These products all showed forward-thinking mindsets when it came to embracing changes in consumer demands, or driving new ideas for consumers to latch onto. The winners were also very positive about the SIAL Innovation Awards 2022 in helping to move the food industry in the right direction.
A tough selection, but worth it
France's Zalg exhibited for the first time as business owner in 2022 and co-founder Vincent Lacaze told SIAL: "The awards were a tremendous experience. We knew selection would be tough as many great products and innovative companies are present and we were far from imagining that we would win. The SIAL Innovation award puts seaweed in the spotlight so it's great for all actors in the European seaweed industry."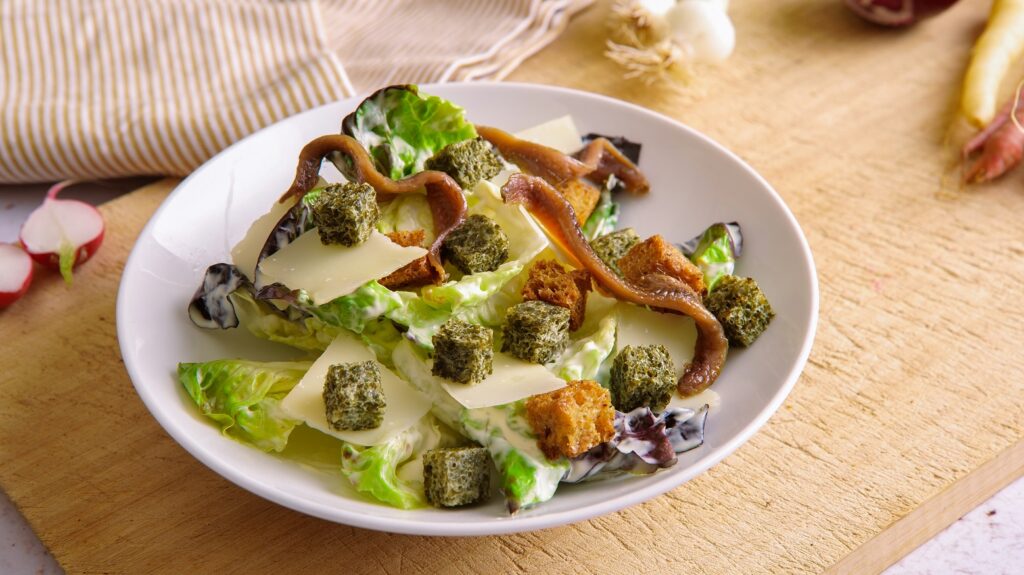 Created in Brittany in 2021, Zalg is the result of a long collaboration between chefs and a team of marine biologists. The company's ambition is to democratise seaweed – which is a precious and sustainable resource – and drive consumption in Europe through culinary innovations and by promoting new usage which was recognised by the SIAL Innovation jury.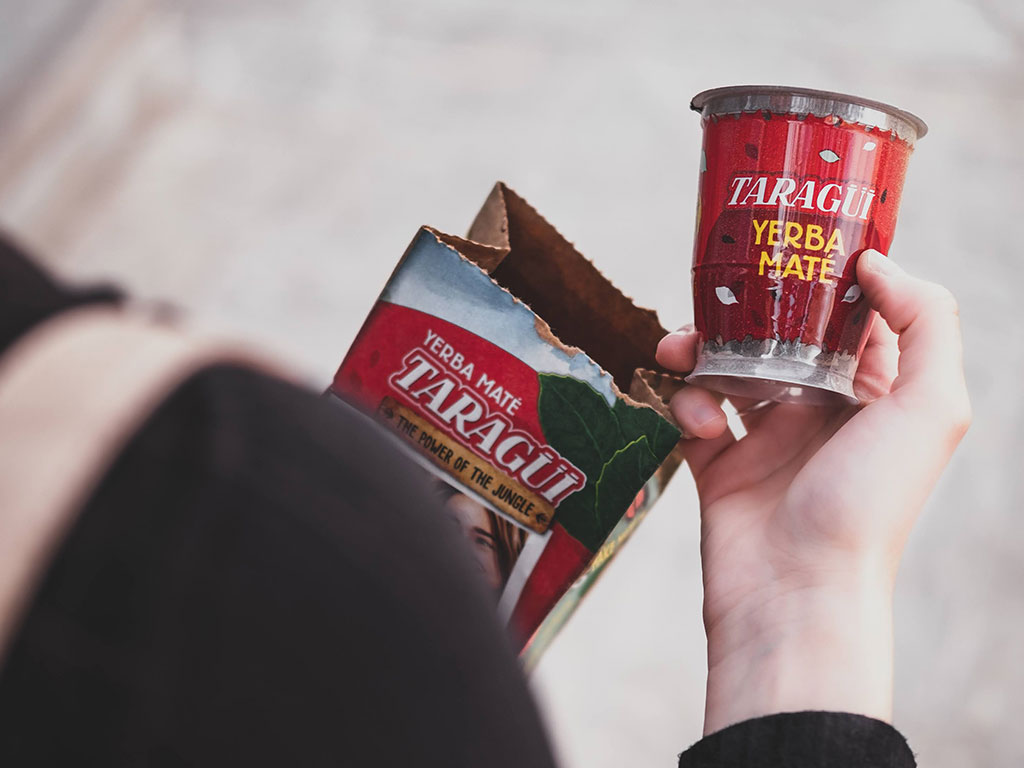 At bronze medallist, Establecimiento Las Marias foreign trade manager Nicolas Jovanovich, commented: "The SIAL Innovation Awards registration process was intuitive and easy to do and it was an honour to have Mauro Colagreco presiding over the jury. The award opens an opportunity for a relatively new category like yerba mate. In the ultra-competitive non-alcoholic beverages category, having the endorsement of the SIAL award will, without a doubt, allow us to access new sales channels, not only in Europe but globally."
That will also be the aim of Thai Coconut which took the SIAL Innovation silver medal for its healthy wolffia product under the Make Me More label. What is wolffia? It is not familiar to many in the western hemisphere but in places like Thailand this mild-tasting ingredient, derived from nutrient-rich aquatic plants, is considered a superfood, packed with antioxidants minerals, polyphenols and vitamins.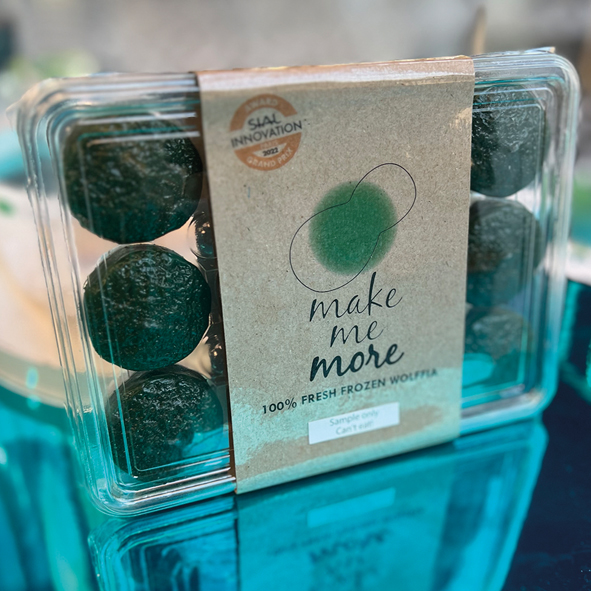 Thai Coconut's 100% fresh-frozen Wolffia can be used in most dishes from soups and salads to baked good and smoothies. It can give any recipes a healthy twist which makes it a versatile product to be reckoned with in the more health-conscious post-pandemic world.
"Hundreds of solicitations"
The SIAL Innovation Awards 2022 should help all three companies take their businesses to new heights. Zalg's Lacaze told us that new business has already come knocking. "The amazing visibility and media coverage led to us receiving hundreds of solicitations in the following days. Our commercial pipe is now full and many fruitful discussions are ongoing."
Jovanovich at Establecimiento Las Marias was largely in agreement: "It is early days to measure the benefits we will obtain from the SIAL Innovation prize but, without a doubt, it has already opened the door to clients who do not usually work with yerba mate. Our award will undoubtedly help more consumers to enter the exciting world of yerba mate."
There was also a ringing endorsement of SIAL's approach. "I believe that SIAL's greatest differential compared to other fairs is its focus on innovation; it's a meeting place to find out what's new," said Jovanovich. "Product creation is a process of constant trial, error, and feedback. As the person in charge of product development, personally it was very satisfying to have received the feedback we got from such a prestigious jury at SIAL."
---
Join us at SIAL Paris as exhibitor Join us at SIAL Paris as visitor