SIAL Shanghai excitement builds, with 150,000 set to attend
One of the key events for the food industry in China is about to take place, with SIAL Shanghai being staged at the Shanghai New International Expo Center from May 18 to 20.
This year's event is set to build upon the success, over more than two decades, of previous gatherings, with 4,500 exhibitors set to be in attendance in the 180,000 square metre exhibition space.
No fewer than 150,000 professionals from across the world are likely to be present at the show in China's second-most-populous city, which is often described as the country's commercial hub.
As well as regional pavilions, SIAL Shanghai will feature eight Highlight Sectors, which are the Babyfood Village, Organic & Wellness Village, Dairy Sector, Non-alcoholic Beverage Sector, Food Sector, Meat Poultry & Cured Meat Sector, Seafood Sector and Alcoholic Beverage Sector.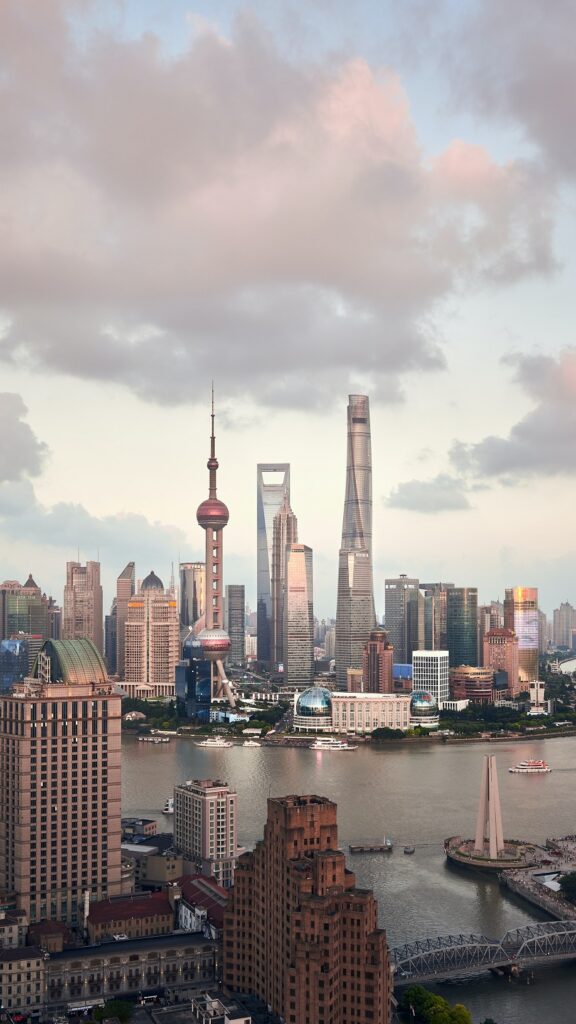 The concurrent SIAL Global Food Industry Summit will feature nine sub-forums, including the Global New Retail Forum, Food Supply Chain Forum, Import Food Summit, F&B Investment Forum, International Meat Forum, International Drink Forum, Food-Tech Innovation Forum, F&B Distributor Forum, and China Catering Forum.
"SIAL Shanghai is packed with an exciting array of diverse events and activities that cater to different interests and tastes, such as SIAL Innovation, La Cuisine, the Snacking Awards, Airline Catering, the Chic & Tea Contest, the SIAL CUP Barista Challenge, Chinese Restaurant, and Seafood Fest," SIAL Shanghai organisers said.
Shanghai is one of the best-equipped Chinese cities to host major international gatherings such as SIAL Shanghai, with a large supply of good-quality hotel accommodation.
There is also an excellent transport network, including a comprehensive underground system, parts of which were opened to coincide with Expo 2010, the global expo held in Shanghai.
As well as being an important commercial hub, Shanghai is a major tourist draw, with a wealth of historical buildings lining the Huangpu river. The city is also known for its good weather and array of palm trees.
In addition, a bend in the Huangpu river is the site of one of the most impressive clusters of skyscrapers anywhere in the world, their growing ranks testament to China's economic growth in recent years.
SIAL Shanghai is one of many major global shows held as part of the world's largest food and beverage exhibition series.
SIAL, a private brand of Compexposium Group, the fifth-largest exhibition organiser in the world, was founded in 1964 in Paris and was introduced to China in 2000.

Now, SIAL shows are held annually in cities including Shanghai, Shenzhen, Paris, Montreal, Toronto, Las Vegas, New Delhi, Kuala Lumpur and Jakarta.
Thanks to its popularity, SIAL Shanghai, which comes hot on the heels of SIAL Canada in Toronto, held from May 9 to 11, is now described as Asia's largest food and beverage show, yet it is far from the only major SIAL event in China this year.
SIAL Shenzhen is due to be held at the Shenzhen Convention and Exhibition Center from August 28 to 30 this year, with 35,000 square metres of exhibition space. An impressive tally of more than 30,000 professionals from across the world will be present at the event.
Organisers have revealed that the show will feature three Highlight Villages, namely Chinese Food and Beverage Village, International Food and Beverage Village and International Meat Village.
At the same time as SIAL Shenzhen, the SIAL Global Food Industry Summit will be held with five sub forums: Global New Retail Forum, Food Supply Chain Forum, Import Food Summit, International Drink Forum and Food-Tech Innovation Forum.
Organisers have said that diverse events and activities, such as SIAL Innovation, Snacking Awards, Chic and Tea Contest and SIAL CUP Barista Challenge.
---
Join us at SIAL Paris as exhibitor Join us at SIAL Paris as visitor