SYSCO ACQUIRES THE COASTAL COMPANIES AND LAUNCHES NEW APPS
Leading US food service business Sysco has announced that it has entered into an agreement to acquire The Coastal Companies, a leading fresh produce distributor and value-added processor, from Continental Grain Company.
The acquisition will operate as part of FreshPoint, Sysco's specialty produce business, the company said in a statement, and will will create a strong FreshPoint presence in the Mid-Atlantic region of the US. It should provide significant value-added manufacturing capabilities and further diversify Sysco's produce specialty business, Sysco said.
Greg Bertrand, Sysco's executive vice president of US foodservice, commented: "As Sysco continues to invest in our specialty offerings, The Coastal Companies is an outstanding addition to our family of specialty companies and the acquisition reinforces our Recipe for Growth strategy. This exciting acquisition enables FreshPoint to enhance its service to the important Mid-Atlantic region, strategically diversify its portfolio by adding retail and ready-to-eat capabilities and adds state-of-the-art facilities with capacity for growth."
The Coastal Companies CEO, John Corso, added: "We are proud of what we have built at The Coastal Companies and excited about our next chapter of growth. Joining FreshPoint will enable us to enhance our offering, expand our capabilities, and provide even greater value for our customers. It will also create new and exciting opportunities for our people."
About The Coastal Companies
Founded in 1992 and based in Laurel, Maryland, The Coastal Companies generates annual revenue of approximately $600 million (€531.5m), and is comprised of three integrated businesses:
Foodservice Distribution – Coastal Sunbelt Produce is a leading foodservice supplier of produce, specialty, fresh-cut and value-added products in the Mid-Atlantic region.
Retail Distribution – Lancaster Foods is a wholesale supplier of produce and fresh-cut products to retail distribution centres and store locations.
Value-Added Manufacturing – East Coast Fresh is a regional processor of fresh-cut and value-added products, manufacturing items such as pre-cut fruits and vegetables, salsas, meal preparation solutions and grab-and-go items.
The acquisition is subject to regulatory approval and other customary closing conditions. The terms of the agreement were not disclosed.
Sysco Speciality Group launches new apps
In other Sysco news, Sysco Speciality Group – a member of the Sysco global family of foodservice businesses – has launched four online ordering apps, developed by Yorkshire-based SaaS provider Adventoris.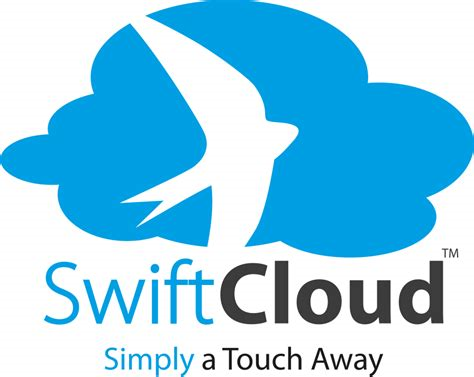 The online ordering apps powered by SwiftCloud will be utilised by its brands M&J Seafood, Fresh Direct, Fresh Fayre and Wild Harvest.
The supplier of the SwiftCloud mobile app, Adventoris, is based in Huddersfield in the UK. The app is a platform for distributors and wholesalers, which enables customers to see products, communicate with the company and place orders 24/7.
According to Adventoris, benefits of the app include a round-the-clock channel for businesses to communicate with customers, the ability to place and receive orders, resolve queries and manage accounts.
Sysco Speciality Group marketing director, James Armitage said: "The foodservice industry is seeing more and more customers moving to online shopping and digital ordering.
"Not to mention the effect that the pandemic has had on all sectors, not just our own, highlighting the importance of a digital presence.
"As a UK-wide business, SwiftCloud has allowed our business to improve the overall customer ordering experience by giving customers the option to order everything they need via our four handy mobile apps.
"The additional modules, such as telesales and desktop ordering are a perfect fit for our business."
Adventoris' managing director, James Clarkson, added: "Sysco Speciality Group produces the biggest volume of orders out of all our apps, with thousands of orders going through each month.
"Working with large organisations such as Sysco Speciality Group, we have to continually adapt our app software to ensure it can keep up with the changing demands of industries as they fully embrace digitisation.
"Introducing new modules, such as telesales and the desktop ordering is just the start and we have plans in the near future to ensure SwiftCloud provides the full package for online ordering."
SwiftCloud also offers a tablet app for sales managers to process orders face-to-face, a desktop ordering portal allowing customers to order across multiple devices, a telesales portal, van sales portal and B2C module.
For more trade talk news, click here.
---
Join us at SIAL Paris as exhibitor Join us at SIAL Paris as visitor