Finlandia Acquisition for $220M seen as 'unique opportunity' by Coca-Cola HBC
Global drinks group Brown-Forman Corporation has reached an agreement with Switzerland-based Coca-Cola HBC to divest one of its key brands, Finlandia Vodka, for $220 million
The deal between the two listed companies is expected to close in the second half of the year and will give Coca-Cola HBC more flexibility to develop its non-alcoholic ready-to-drink portfolio which is at the heart of the business. The acquisition is being made through Coca-Cola HBC's wholly-owned subsidiary, CC Beverages Holdings II.
According to drinks analyst IWSR, the US market for premium-and-above vodka shrank at a volume CAGR of 3.1% between 2015 and 2019, and fell by a further 3.5% during 2020. Furthermore, consumption is expected to decrease at a CAGR of 2.4% between 2021 and 2025 so putting Finlandia on the chopping block now makes sense.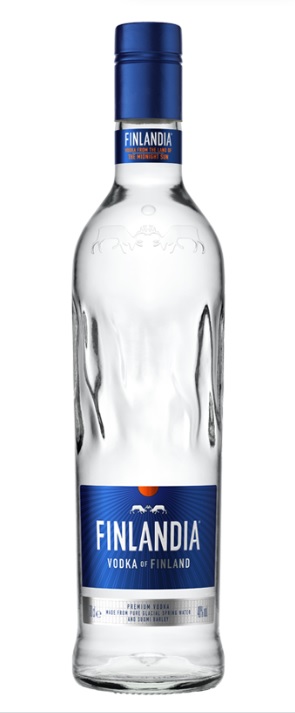 A long period of ownership ends
Brown-Forman Corporation's president and CEO Lawson Whiting acknowledged the vodka brand's role in the company's success, saying: "Finlandia has played an important role in the global growth of Brown-Forman. Since the brand originally joined our portfolio in 2000, many talented individuals have worked hard to bring Finlandia Vodka to the world, and I thank them for their dedication."
The US drinks giant acquired Finlandia from Altia Corp. in multiple phases, eventually obtaining full ownership in 2004. Altia is the predecessor of Brown-Forman's current production partner Helsinki-based Anora Group. The Nordic wine and spirits brand house is the global distiller and bottler of Finlandia, and is also its distributor in Finland, Sweden and Norway.
The strategic long-term collaboration Anora had with Brown-Forman will now continue between Anora and Coca-Cola HBC via an existing long-term production services agreement that runs until 2035. The product is available in pure form and in several flavoured versions.
Strong in Central and Eastern Europe
"We believe Coca-Cola HBC is well-suited to support Finlandia's future growth," said Whiting who said that the buyer's growth ambitions and capabilities in premium spirits, as well as its critical mass and "executional excellence" would accelerate the vodka's growth trajectory.
What will also help is that Finlandia, established in 1970, is a leading vodka brand in Central and Eastern Europe. It has annual volume sales of 2.7 million 9-litre cases globally, of which more than 60% are being generated within Coca-Cola HBC's current geographic footprint.
Coca-Cola HBC's CEO Zoran Bogdanovic, commented: "We are excited and privileged to become the new home for Finlandia. This is a unique opportunity for us and will support our 'mixability strategy' with our core non-alcoholic ready-to-drink portfolio and also sharpen our focus on the strategically important on-premise channel. We are already developing strong plans to take Finlandia to the next level by accelerating and leveraging the brand's current momentum."
Brown-Forman says it has has managed the shape and contents of its portfolio over the last decade and a half through developing, acquiring, and divesting various businesses and brands. Among its more familiar labels are Jack Daniel's Tennessee Whiskey, Woodford Reserve, Old Forester, Slane, Herradura, el Jimador, Chambord, Gin Mare, and Diplomático Rum.
Enhanced credentials
Coca-Cola HBC says that Finlandia will help to enhance its position in becoming a "24/7 beverage partner". The company has been distributing Finlandia and other premium spirits brands for more than 17 years and this acquisition will strengthen its portfolio across more of its markets.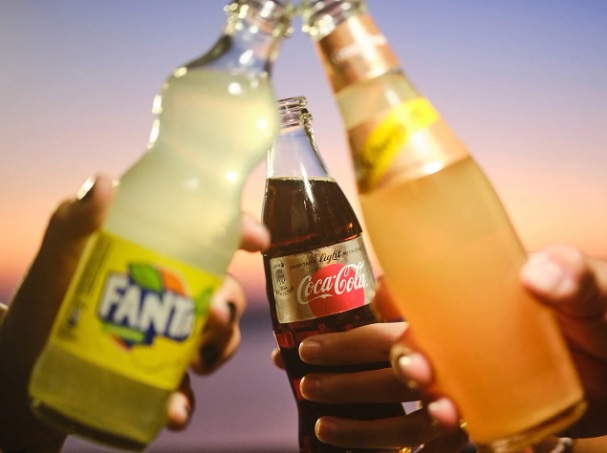 By taking brand ownership, Coca-Cola HBC believes this will enhance its premium spirits credentials and boost opportunities with premium and super-premium non-alcoholic RTDs and help to capture more drinking occasions especially in the hotel and restaurant trade.
Bogdanovic added: "Having been associated with the distribution of Finlandia for 17 years in several markets, we see regionally relevant opportunities that will support the acceleration of our on-premise business across more of our markets. The proven complementarity of our premium spirits business with our strong non-alcoholic RTD portfolio enables us to offer solutions for a broad range of consumption occasions, particularly socialising moments."
He added: "We view this as an attractive investment and a natural evolution of our role as one of Finlandia's distribution partners, further attesting to the strength of our time-tested and wide-ranging partnership with Brown-Forman."
---
Join us at SIAL Paris as exhibitor Join us at SIAL Paris as visitor