HOLIDAY HOPES FROM US ALCOHOL RETAILERS: 73% EXPECT TO MEET OR EXCEED 2020 SALES
With Covid-19 in full swing last Christmas, online sales boomed to finish a strong year for e-commerce across the board. In the alcohol sector, North American retailers are expecting another strong holiday season according to the third annual retail report from BevAlc Insights, the data arm of US drinks e-commerce platform Drizly.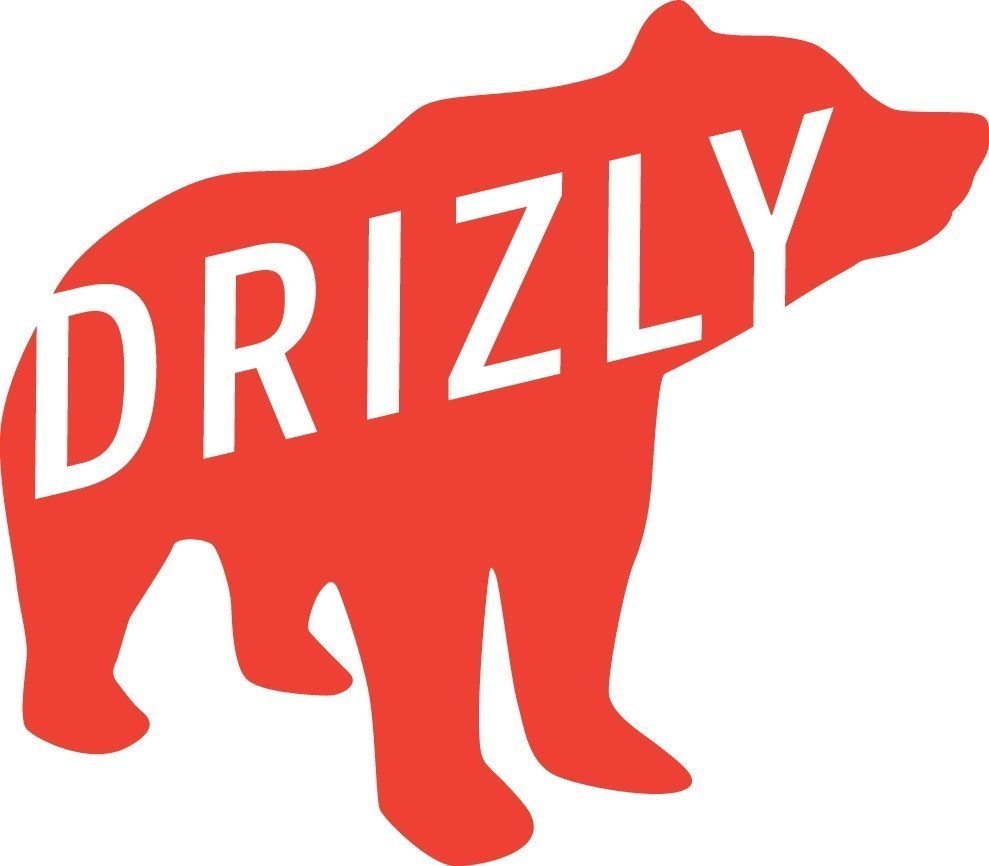 Despite concerns over Champagne supply, 73% of retailers surveyed expect sales "to meet or exceed" last year's high holiday benchmarks. "It seems Champagne shortages are not affecting that bullishness, even though 80% of that same group are at least slightly concerned about Champagne inventory running short," the report stated. Only 12% thought sales would be lower over the 2021 Christmas period.
A big factor helping to boost alcohol sales in the holidays is gifting. More than half of retailers polled expect at least 11% of holiday purchases to be gifts, rising to as high as 30% in some cases. Gifts purchased on the Drizly platform in December 2020 rose to 20% of overall sales on average, and gift share, helped by the fact that shoppers typically spend 120% more per item when sending gifts.
Widening the offer on the shelves
Moving into 2022, drinks retailers are also confident about a range of categories in various stages of maturity – from emerging segments to mature, as well as some that are being reinvigorated. While the report does not predict what will happen next year it has outlined six trends that drinks producers and retailers in North America should be aware of:
* CBD-infused, cannabis-infused and non-alcohol drinks have huge potential. As more US states legalise recreational cannabis, and interest in no-alcohol products keeps climbing, retailers see good prospects for this emerging trio.
* 2022 could be the year that tequila outsells vodka. Almost 80% of retailers plan to carry more tequila lines next year, putting the agave-based category on par with bourbon, and ahead of vodka.
* Hard seltzers may level off as RTDs and craft beers benefit. Retailers expect to devote additional shelf space to ready-to-drink cocktails next year, followed by craft beer, leaving hard seltzers in third place.
* Organic has become a key driver. Some 60% cited organic and natural as an attribute that is increasingly linked to consumer purchasing decisions – especially for wine – and that the decision is not usually price-related.
* Local and celebrity-owned lines are popular. 'Locally made' ranked first among product attributes that matter most right now in stocking decisions (cited by 62% of survey respondents), with celebrity-owned brands trailing by only a few percentage points.
* Product shortages, price increases, and staffing challenges persist. Moving into 2022, supply chain impacts on product availability and prices are the top concerns of alcohol retailers.
The findings suggest that the alcoholic drinks market in North America is diversifying well, as new niche categories are finding their feet and taking more sales share, during the holidays and the rest of the year. "Retailers are more apt to make wider bets when stocking their shelves," the report said.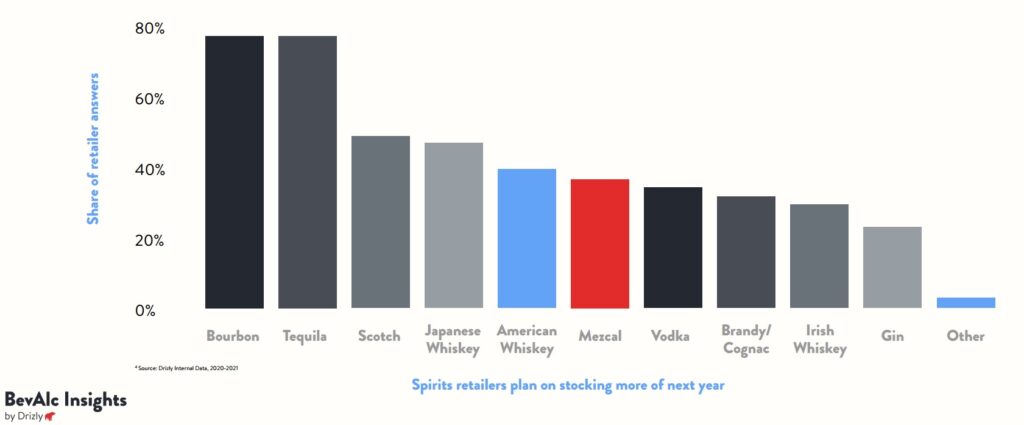 Alcohol e-commerce still attracting new retailers
Meanwhile – as the holiday confidence suggests – alcohol e-commerce continues to grow its share of retail sales, as consumers continue to stick with shopping online not that they have found a taste for its navigational ease and convenience. Among retailers surveyed that use an online sales platform, more than a quarter derive over 20% of their sales from e-commerce.
Drizly, which is North America's largest alcohol e-commerce and on-demand delivery platform, saw its retail partner programme grow to more than 5,000 doors over the past 12 months, an increase of 30%. Alcohol shoppers are increasingly turning to apps and browsers for not just to replenish their own fridges and bars, but for alcohol gift-giving as well. The share of gift orders is up 80% on Drizly's platform compared to last year.
The 2021 annual BevAlc Insights survey was based on answers from more than 500 adult beverage retailers during November 2021 in advance of the holidays. The report's responses are supplemented by sales data from Drizly for extra context and insights.
---
Join us at SIAL Paris as exhibitor Join us at SIAL Paris as visitor