ABOVE FOOD ACQUIRES ATLANTIC NATURAL FOODS IN $30 MILLION DEAL
Canadian, vertically integrated, company Above Food has signed an estimated $30m (€26m) deal with Atlantic Natural Foods to acquire its Loma Linda, Tuno and Neat brands.
Atlantic Natural Foods (ANF) is a global market leader in plant-based seafood alternatives, meals, and egg replacements, and this latest acquisition follows many others this year, including Farmer Direct Organic, Only Oats and Culcherd. This new deal ensures Above Food's place as a leader in shelf-stable plant-based products and adds to its portfolio expansion more generally, across many markets.
According to data on sales for the 52 weeks to June 2021, Atlantic Natural Foods has six of the top ten performing SKUs in the shelf-stable plant-based category, within the natural retail channel.
Above Food president and co-founder Martin Williams said: "It's a great foundation to work from, it's already working in retail and the sales data illustrates that. From an innovation standpoint we're going to be able to supercharge that growth."
Above Food CEO and executive chairman, Lionel Kambeitz, added: "The real growing market is shelf stable. And we have the competitive advantage to be able to to have the lowest unit economics in an area that needs low unit economics to sell.
"When we bring our unit economics down then we reach more than the two billion people in the world that we have. We're able to reach the people who really need good, plant-based protein."
Above Food owns its entire supply chain of plant-based ingredients, including soy, oats, fava and chickpeas, and recognised the expertise in the still novel area of alternative seafood offered by ANF. The Loma Linda, Tuno and Neat brands are already available in 19,000 retail outlets and will soon be available on Above Food's direct-to-consumer website too.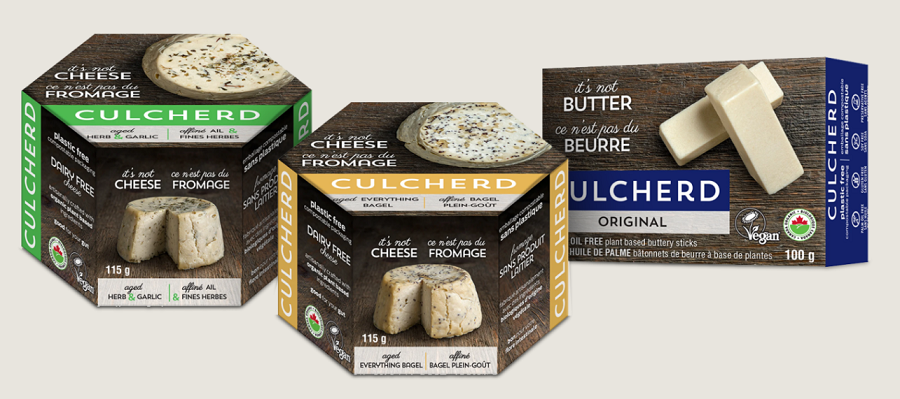 Kambeitz added: "There have been a few champions in the meat analogues with Impossible and Beyond Meat and there are a few champions in the dairy analogue space with Oatly and Chobani. But here now there's an opportunity for a champion in the plant-based sea food category and that's really one of motivating aspects of our new relationship [with ANF]."
Atlantic Natural Foods (ANF), meanwhile, was attracted to Above Food because of its ownership over its supply chain and the potential for using this produce to develop its products.
ANF chairman Douglas Hines comments: "Above Food's seed-to-fork approach in plant-based foods is something we were independently building towards, as we believe owning the entire value chain is the only way to drive the scale of change necessary in the food system and create a true long term business model."
As well as taking on the ANC brands, Above Food plans to integrate ANF's scaled manufacturing facilities in North Carolina and Thailand into its production ecosystem, adding a deep team of seasoned consumer packaged goods operators, under the leadership of Hines.
ANF says of the merger on its website: "Together, we're building a vertically integrated plant-based value-chain to create products that are more sustainable, nutritious, and accessible for all people.
"We believe plant-based foods are integral to a sustainable future and should be accessible to all consumers. To achieve this, we strive to produce products that deliver on flavor, value, and convenience – ensuring you don't have to make a trade-off between your health, wallet, or the planet.
"By owning the entire value-chain for plant-based foods, we are creating products at more accessible price points, ensuring the global population has access to sustainable, nutritious, plant-based alternatives."
With its current product offering, Above Food values its market (which includes plant protein ingredients, plant-based meat, plant-based dairy, plant-based snacks, plant-based baby food, plant-based bakery and natural whole grains) at $88.9bn (€76.5bn), according to reports.
In 2022, Above Food will also be launching New Ocean, a complete portfolio of plant-based seafood products that will tackle any opportunities and gaps in the category, the company says.
With its rapid growth and by continuing its scaling up Above Food hopes to bring sustainable, plant-based meat alternatives to everyone. Williams added: "We are going beyond Whole Foods WFM 0.0%, to Dollar Stores and Aldi's".
For more stories on this topic, click here.
---
Join us at SIAL Paris as exhibitor Join us at SIAL Paris as visitor