ACOSTA RESEARCH FINDS 40% OF SHOPPERS ARE BUYING PLANT-BASED FOODS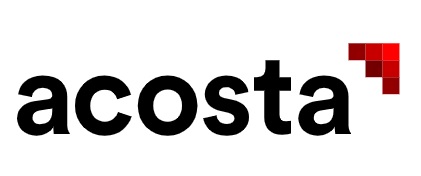 A new report in the US suggests that shoppers there are increasingly turning to plant-based meat and/or dairy products as part of a push for healthier lifestyles, with four in 10 buying such items in the past six months.
The data come from Acosta, a global integrated sales and marketing provider in the consumer packaged goods (CPG) industry. Research was conducted through the company's proprietary shopper community between 8-11 March and found that the health factor was the key motivating factor in the shift to plant-based.
"Focus on healthy living has increased significantly since the onset of Covid-19," said Acosta's senior vice president for business intelligence, Kathy Risch. "Larger conversations about health and wellness have alerted many consumers to the potential long-term benefits of meat and dairy alternatives, and plant-based product sales are rising as a result. We expect to see steady growth in this category through the next decade, as consumer awareness continues to expand."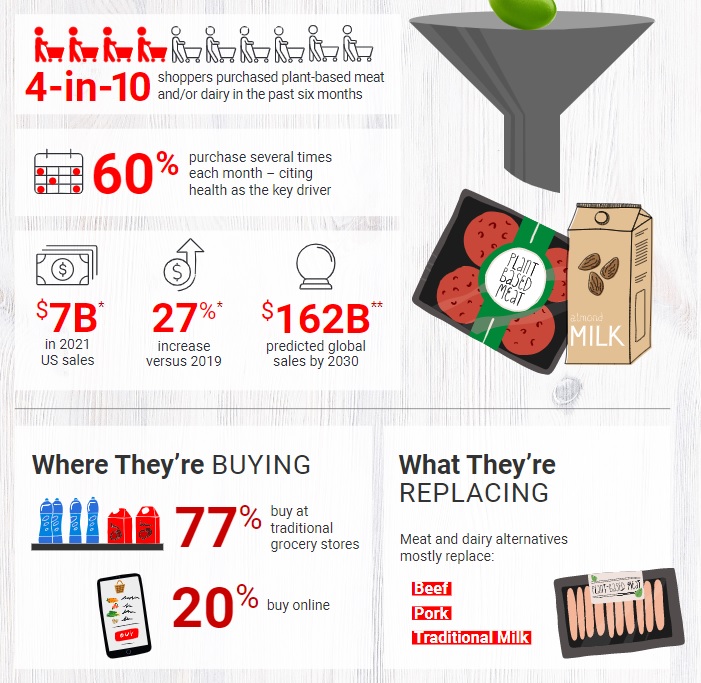 A $7 billion market
The Plant Based Foods Association reported $7 billion in sales in its sector 2021, a 27% increase versus 2019. Other findings from the Acosta report include:
Over half of those surveyed (60%) purchase plant-based products several times a month.
77% buy plant-based foods at traditional grocery stores
Consumers typically buy plant-based meat and dairy alternatives to replace beef, pork and traditional milk
57% of plant-based buyers say they intend to consume such alternatives throughout their lives
Almost 20% of them say they follow a fully plant-based lifestyle.
However it wasn't all good news for the meat alternatives market. While half of plant-based buyers claim it is important for restaurants to offer plant-based options, only about 20% usually buy these alternatives when eating out. Also, about 33% of US shoppers perceive plant-based foods as a fad, despite growing interest and demand, according to Acosta.
---
Join us at SIAL Paris as exhibitor Join us at SIAL Paris as visitor