MOBILE PAYMENTS FOR GROCERIES BECOMING MORE POPULAR BUT YET TO HIT HIGH LEVELS
Shoppers in the United States are increasingly using mobile channels to purchase groceries, according to latest figures.
The data from PYMNTS, a company that releases statistics on the digital economy, indicates that the proportion of consumers using mobile payments remains low but is rising.
According to the Digital Economy Payments monthly report released by PYMNTS, 5.5% of US shoppers used mobile devices to pay for groceries in March.
That may appear to be a relatively modest figure, but it was up from 4.8% in February, so in a single month the total figure has risen 0.7 percentage points or 15%.
The figures are based on a survey of 3,000 American shoppers, who were quizzed on their purchasing habits during the previous 30 days.
Other statistics from the Digital Economy Payments Report: How Consumers Pay in the Digital World for April 2022 indicated that 42% of grocery sales in the US that month were carried out using debit cards.
"While consumers favoured in-store shopping over other channels to buy groceries, they did use laptops and mobile devices to shop at meaningful rates," the report stated.
The study said that while the proportion of shoppers using mobile devices to make payments had increased to 5.5%, it was still smaller than the proportion who used computers, at 8.5%.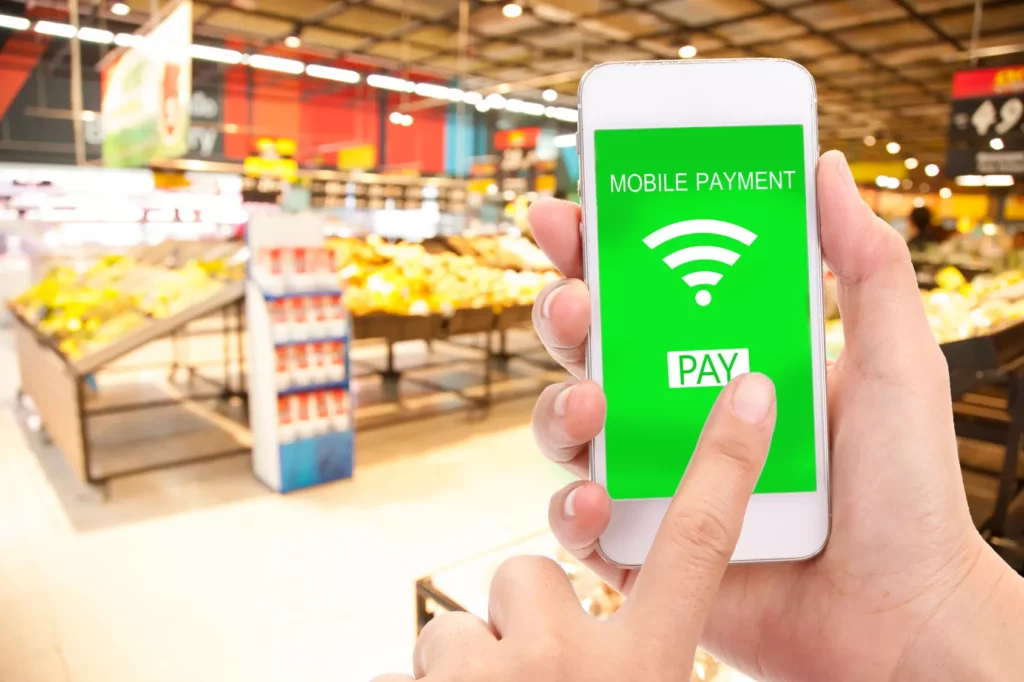 Online grocery shopping using a computer remained "effectively static", according to the report, rising only very slightly, from 8.4% the previous month.
"In retail [as a whole], 15% of sales were made through computers and 14% via mobile devices, with both channels exhibiting similar percentages of sales over time," the report added.
The adoption of mobile payments has sometimes been slower than expected in both the US and European, a point highlighted by the PYMNTS report in relation to groceries.
"Consumers made the transition from primarily using cash to using debit and credit cards to pay for common expenses decades ago, but the adoption of newer, more convenient payment products has been slow relative to the speed of the digital shift," the report stated.
"Despite their popularity in certain segments, consumers have yet to fully embrace digital wallets as a tool to manage day-to-day expenses such as groceries."
The report said that 42% of grocery sales in March were made using debit cards, which works out at $41 billion in total.
"While PayPal and other digital wallets have meaningful shares of sales made through online channels, a lack of in-store usage brings the average down," the report added.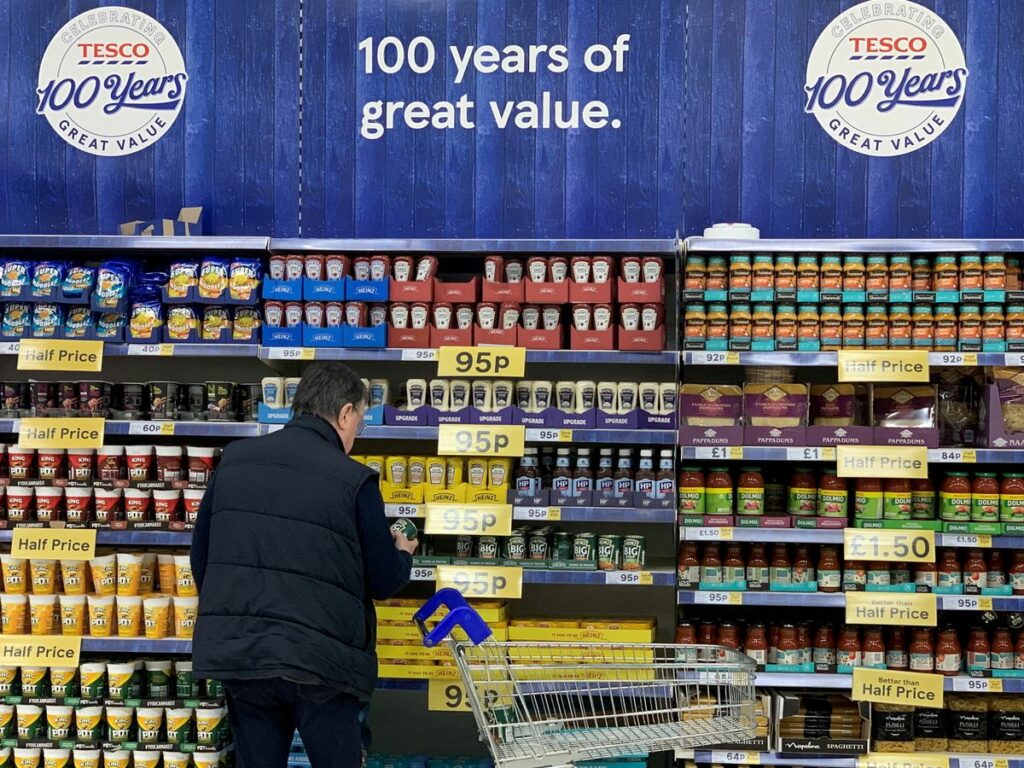 A particularly notable figure was that while PayPal was used in 10% of online transactions, it only had a 3.1% market share when it came to grocery purchases.
"Almost universally, digital wallets exhibit low shares of retail and grocery transactions as well as in-store transactions," the PYMNTS report said.
"That trend may change – perhaps driven by the travel segment, where digital wallet adoption is strong and is trending up."
The opening of checkout-free stores, a trend reported on by SIAL Paris Newsroom, may help to accelerate the adoption of mobile payments for groceries, although not all such stores require payments to be through mobile channels.
At a Tesco outlet, GetGo, that opened in London in October last year, customers are able to check-in to the store with a mobile app, but once they have done so, do not need to scan the products they select.
Instead, a mix of cameras and weight sensors determines what individuals have purchased and then automatically bills them for the products using Tesco's mobile app.
The technology used at the Tesco store, provided by Trigo, an Israeli company, has also been deployed at supermarkets in the Netherlands and Germany.
The Tesco store was the first one to open to members of the public after the supermarket chain, the UK's largest, trialled the system at a shop at its headquarters. Other retailers, including Amazon, have also introduced checkout-free stores.
---
Join us at SIAL Paris as exhibitor Join us at SIAL Paris as visitor