HOW FOOD PRICES IN ASIA ARE FORECAST TO CHANGE IN THE FUTURE
A recent report from Oxford Economics for Food Industry Asia has shone a light on how food prices in the continent are expected to shift in the near future.
Most countries in Asia were found to produce the majority of the food they consume, with the exception of Singapore which imports approximately 90% of its food. Around 50% of the purchase of inputs to food production goes into domestic agricultural output, while 0-5% goes towards agricultural inputs from other countries. It has been reported that 20-30% of costs in the food manufacturing sector go towards intersector trade, while 5% goes towards fuel, transport, materials and chemicals.
There are many key findings from the report, including how world food commodity prices,
exchange rates, domestic and global energy markets, and labour and non-labour manufacturing costs all drive food prices on the continent.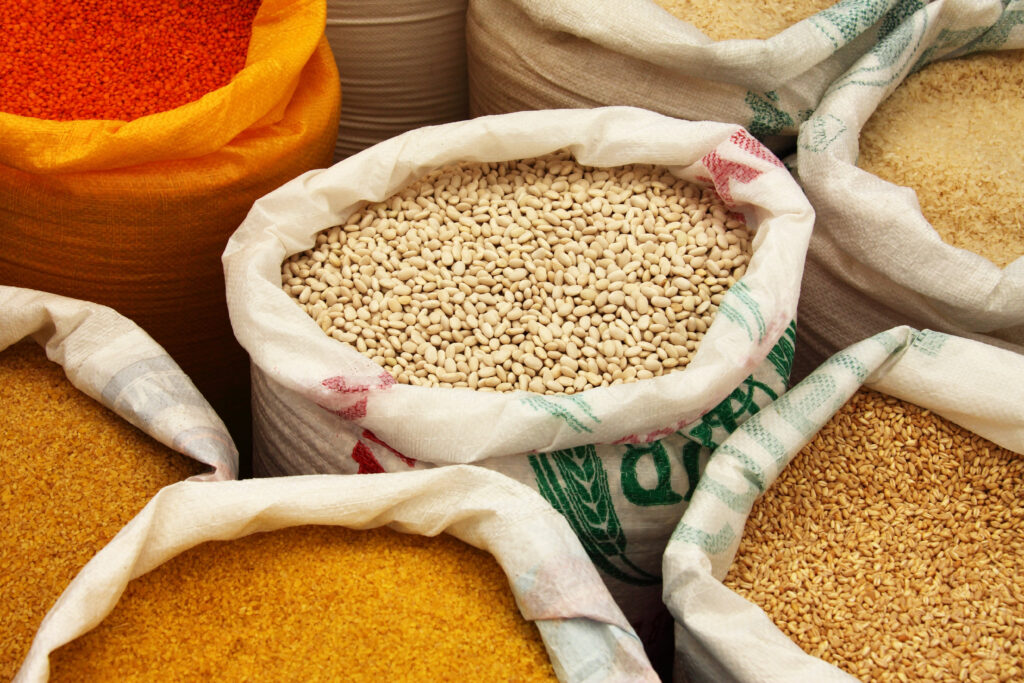 Factors that will affect food production costs in Asia
There are a range of economic drivers for food production costs for 2022 and 2023, with Oxford Economics citing cooling energy prices as one of the contributing factors. The majority of raw materials used in Asia's food manufacturing sector are sourced from domestic farms. However, farm output prices are heavily influenced by fuel costs. Thus, with energy prices predicted to ease through 2022, agricultural producers and food manufacturers may directly benefit.
The restoration of supply chains was another cited economic driver for food production costs. A Global Risk Survey conducted by Oxford Economics found that approximately 80% of businesses anticipate an improved global supply chain by the end of 2022. This would decrease transport costs, as well as the costs of logistics services, helping to slow inflation.
Another driver for food production costs is the strength of Asian currencies moving forward. ASEAN economies have had a slower reopening than Europe for example. However, Asian currency valuations are expected to increase as the effects of the Covid-19 pandemic start to decrease in influence. Stronger currency would mean lower costs for imported energy and possibly imported foods.
Across the continent, domestic activity is reaching pre-pandemic levels. Thus, wage inflation is expected to increase through 2022 and 2023. China's labour market is expected to enjoy rapid increases in wage costs. The knock-on effect of this is increasing the cost of labour for food manufacturers, and agricultural, manufacturing and transportation firms connected to the food industry.
How consumer food prices are expected to shift in Asia
The outlook for consumer prices in Asia shifts depending on the country. For example, in China, wage growth is expected to be around 7-8% annually, which will increase the labour costs for food producers. Oxford Economics forecasts the food component of the Consumer Price Index to decrease by approximately 1% in 2022. However, food price growth is expected to reach 2.8% in 2023 and 4.8% in 2024.

In India, the second half of 2021 saw increases in manufacturing unit costs and producer prices. The prices of onion, potato and garlic have all fallen, with analysis indicating that rising costs of production and processing will dominate consumer price index food inflation in 2022. It was forecasted that food price inflation for 2022 will be 6.7%, dropping to 3% in the following years.
Meanwhile, food inflation in Malaysia has reportedly reached historic lows. That said, the reopening of the economy and supply-side cost pressures have adjusted inflation to more "normal rates". Supply chain issues in Malaysia were identified as being less impactful than neighbouring countries, so producer costs are expected to decrease through 2022 and beyond. Wage costs growth remains at approximately 3%, with food price inflation expected to increase through 2023.
---
Join us at SIAL Paris as exhibitor Join us at SIAL Paris as visitor