MARKETSANDMARKETS REPORT SHOWS AGRI-MICRONUTRIENTS MARKET SET TO GROW TO $6.4BN BY 2027 AND ASIA LEADS THE WAY
The market for agricultural micronutrients is projected to grow at a CAGR of 8.6% to reach $6.4 billion (€5.8bn) by 2027, according to the latest market analysis from MarketsandMarkets.
The data also shows that the Asia Pacific region will account for the largest share, during the forecast period, in terms of volume and value, respectively.
The market is currently estimated at $4.3bn (€3.9bn).
The key countries in the Asia Pacific region that play an important role in the agriculture sector are India, China, Japan, and Australia, the report said. Cotton, sugar crops, fruits and vegetables, and cereals are the leading agricultural commodities exported from these countries.
Rice cultivation and the predominance of small-scale manufacturers are widely seen across all the countries of Asia Pacific. The only exception to this is Australia, where yield potential is limited due to substandard climatic conditions.
The Asia Pacific micronutrients market is projected to dominate the global market due to the growing agriculture industry in China and India, the report found. Demand for micronutrients has been growing in this region, due to increasing investment of overseas business lines in agricultural inputs to exclusively meet the demand of crop growers to attain export quality.
Additionally, the regulations for agricultural micronutrients are favourable in this region, MarketsandMarkets said. China is estimated to account for the largest share in the Asia Pacific agricultural micronutrients market due to the increasing investments by several multinational manufacturers in research and development.
The high export potential of fruits and vegetables has led to an increase in their production levels. According to the report, this has propelled the requirement of micronutrient products for efficient usage of agricultural inputs to meet export quality standards.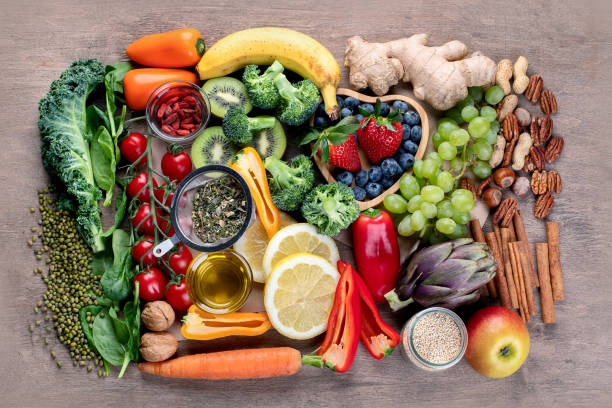 However, according to the USDA report (2022), Fruit and vegetable exports to China declined for the third year in a row, though South Korea saw a significant gain of $61 million (€55.9m).
Second to Asia is North America, which is also a key exporter of agricultural products, MarketsandMarkets said.
The region is mainly dominated by large-scale operations, primarily focused on exports, with a very organized distribution chain. Factors such as fertile soil, availability of water and land, entrepreneurial farmers, and efficient infrastructure are the key competitive advantages for the North American market. The major cultivated crops include corn, soybean, and wheat, which account for 70% of cultivation, followed by canola, alfalfa, cotton, and barley.
Apples, pears, peaches, citrus, table grapes, and cherries continue to make up nearly half of total US fresh fruit and vegetable exports.
For more Asia-based news, click here
---
Join us at SIAL Paris as exhibitor Join us at SIAL Paris as visitor