NEW LONG ISLAND FACILITY TO PROCESS 180,000 TONS OF FOOD WASTE ANNUALLY
Later this month the groundbreaking ceremony will take place for a proposed anaerobic digester project on Long Island, New York, claimed to be "the most sophisticated food waste processing facility in the world".

The plant, to be built in the Yaphank area in a facility where Long Island Compost currently operates, will accept 180,000 tons of local food waste per year which would have otherwise been transported and dumped in distant landfills, along with 30,000 tons of fats, oils and grease, and 10,000 tons of grass clippings.
American Organic Energy, run by the Vigliotti family, is partnering with energy and engineering companies to separate the food waste, pre-process it and break it down, ultimately transforming it into convertible energy, vehicle fuel, fertiliser and nutrient-rich water.
Long Island takes centre stage in green efforts
"This project is a culmination of years of collaborative efforts on the part of the local community, environmental advocates, government officials and private industry," said Charles Vigliotti in a statement. "It represents the best of what public/private cooperation looks like and will put Long Island centre stage in designing a sustainable future."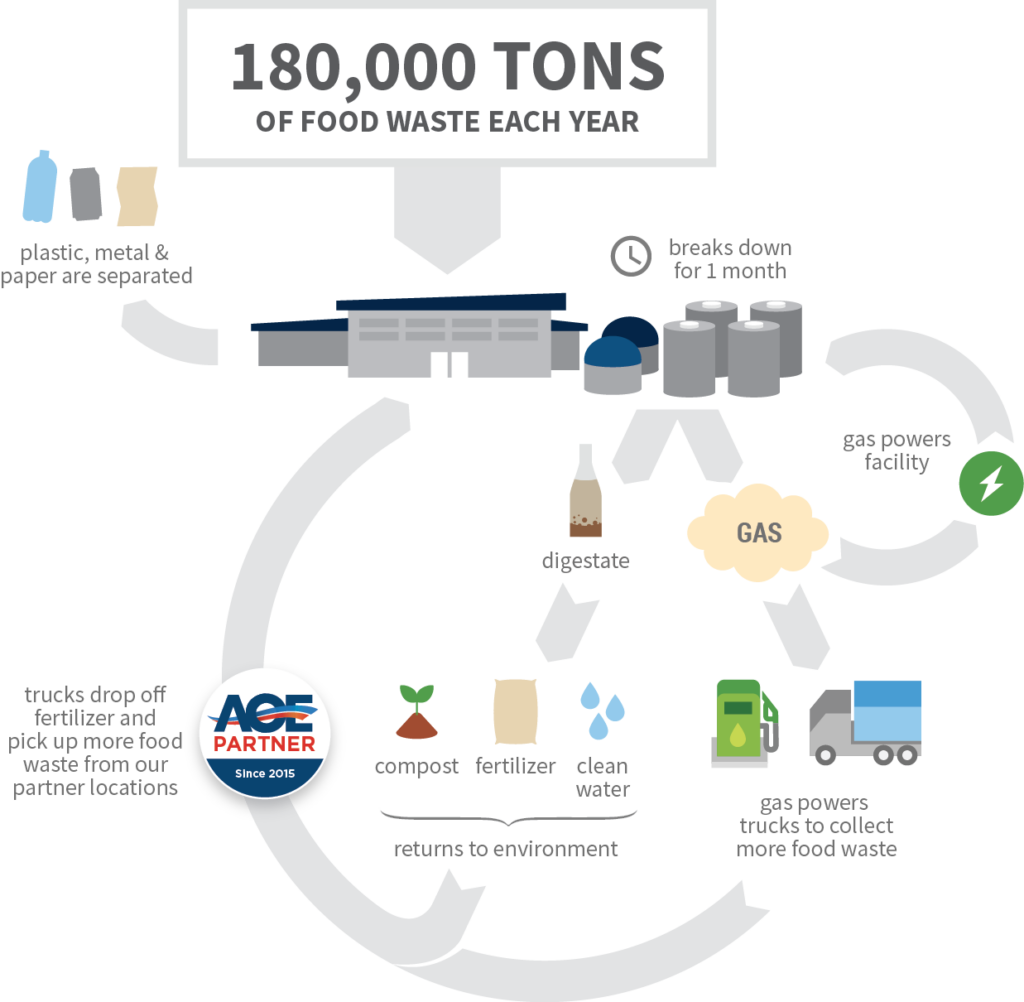 With 30 years experience, the family is well versed in organic waste management. The Long Island Compost project will be the first anaerobic digester to process food waste in the New York metropolitan region and represents a significant step in changing current waste disposal practices.
The scheme will reduce greenhouse gas emissions resulting from current disposal practices – both emissions related to transporting waste to landfills as well as the emissions from the landfills themselves. Greenhouse CO2 gas emissions are expected to be reduced by 40,000 tons per year.
---
Join us at SIAL Paris as exhibitor Join us at SIAL Paris as visitor