UAE TURNS HYDROPONIC TO BOOST FOOD SECURITY
A major hydroponics farm is being set up in the United Arab Emirates in the latest move by the country to improve its food security.
Fruits, vegetables and leafy greens will be grown at the facility, which is being developed at Dubai Industrial City – the region's leading industrial and logistics hub – through an agreement with a company called Sokovo.
Thousands of tonnes of melons, strawberries, tomatoes, lettuce, spinach and fresh kale will be grown at the 100,000 sq ft farm.
As well as supplying major supermarkets in the UAE, the farm – which will have a built-up area of 25,000 sq ft – will also provide fresh produce for the country's large hotel sector.
The UAE imports four-fifths of its food, with demand having soared as a result of rapid population growth fuelled by rapid development and an influx of expatriates.
However, the country's low rainfall and extreme temperatures offer difficult conditions for conventional forms of agriculture.
In a statement, Saud Abu Al Shawareb, Dubai Industrial City's managing director, said growing produce such as melons, strawberries, tomatoes and kale should be impossible in the UAE because of the climate.
That it can happen, he said, reflected "the UAE's commitment to innovation-driven food security".
To maximise natural light and cut electricity use, there will be a retractable sunroof at the new Dubai Industrial City hydroponic farm.
Heavy investments in processing and sorting equipment will allow processing and sorting of produce to be highly mechanised.
"Our agreement with Sokovo to build a world-class vertical farm marks an exciting chapter in the future of food production, and we are delighted to welcome them to our business district," added Al Shawareb.
"Food security is a national priority, and the expansion of technology-driven sustainable farming is vital to build and scale resilient production systems that can grow fresh and healthy produce."
He said the farm brought the UAE closer to achieving the goals of its National Food Security Strategy 2051, which aims to put the country at the top of the Global Food Security Index.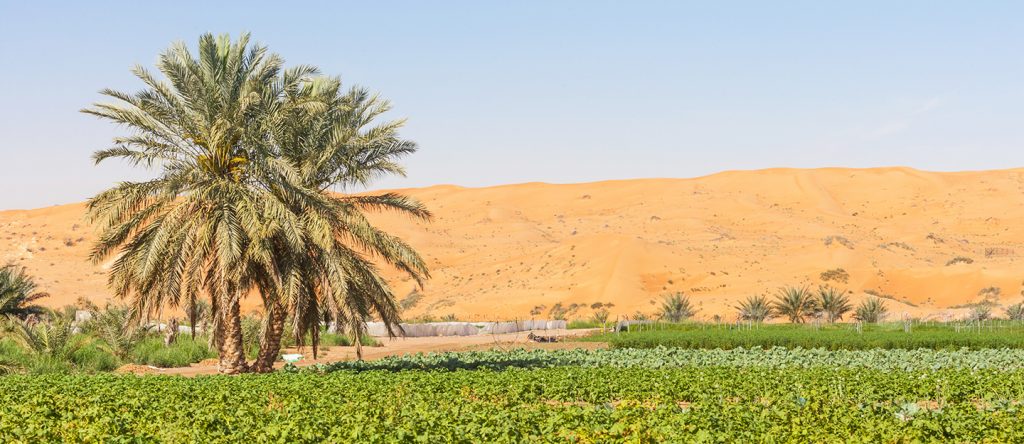 Hydroponics, characterised by the absence of soil, produces high yields for a given area of land and quantity of water, but is very energy intensive.
A 2015 study in Arizona, United States, found that, with lettuces, hydroponic growing used less than one tenth the amount of water of conventional farming.
However, it also required, the research found, more than 80 times the amount of energy of traditional farming.
As a result, it was concluded that hydroponics was ideal in areas with large energy availability, especially through solar power, and low water availability.
The UAE, with its abundant sunshine and limited rainfall, is therefore seen as the type of location where hydroponic farming is suitable.
Indeed hydroponic farming there dates back about half a century and there are numerous commercial operations, including Emirates Hydroponics Farms.
Three years ago it was announced that Emirates Airline's catering division was joining forces with Crop One, a Californian company, to develop "the world's largest vertical farm".
Dubai Industrial City already plays host to numerous companies operating in the food sector, including Al Barakah Dates and Lifco, a major food distributor.
The industrial city's food and beverage area covers a total of 23.5 million square feet.
Efforts to improve food security in the Emirates also recently took a digital turn thanks to a tie-up involving a UAE food delivery app, Food Crowd, Sial Paris Newsroom reported recently.
The UAE app affiliated itself with Silal, an initiative founded last year that works with food producers to boost output and ensure the consistent availability of food supplies in the country.
Silal also works with retailers, distributors and manufacturers to ensure that essential retail and bulk food products are available.
---
Join us at SIAL Paris as exhibitor Join us at SIAL Paris as visitor