CAMPARI GROUP EXPANDS IN BOURBON MARKET WITH 15% STAKE IN HOWLER HEAD
Italy's Campari Group has closed an agreement with Catalyst Spirits to acquire an initial 15% interest in Howler Head bourbon whisky for $15 million (€15.1m) – with medium-term plans for total ownership and also to obtain exclusive global distribution rights.

Howler Head, a Kentucky bourbon with natural banana flavour, has become one of the fastest-growing whisky brands in the United States. It is also the official flavoured whisky partner of UFC (Ultimate Fighting Championship) with distribution in Canada, and, most recently, the UK market.
Bourbon is a growth segment in the spirits business and Campari Group has been keen to make its mark there, having already got the Wild Turkey brand as part of its portfolio. The group's CEO, Bob Kunze-Concewitz, said in a statement: "Bourbon whisky serves as one of our global priority pillars and Howler Head is an ideal fit for us. It has established a unique brand personality and, through its deep relationship with UFC, has a huge on-tap worldwide fanbase ready to enjoy this fantastic bourbon."
Bourbon is a top choice for Gen Z drinkers
According to America's biggest online drinks platform, Drizly, Generation X alcohol shoppers (those born between 1965 and 1980) are more likely to choose a bourbon than any other hard spirit. Howler Head typically retails in the US for $29.99 for a 750ml bottle, making it an accessible proposition to Gen X drinkers.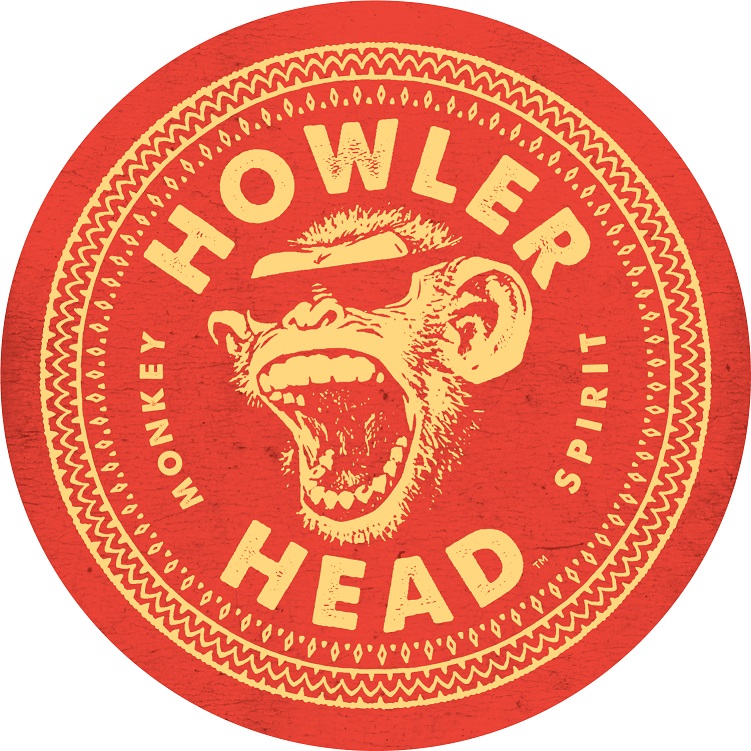 Simon Hunt, CEO of Catalyst Spirits, commented: "In our second full year in market, we are witnessing incredible demand for this product and see endless opportunity for growth as we maximise Campari's established route-to-market expertise, including its vast sales organisation and distributor relationships, both in the US and internationally."
Campari Group – whose brands include the hugely successful Aperol, Campari and SKYY Vodka – has a track record for building global brands and Catalyst hopes that will also be true for Howler Head. The bourbon, having only launched in 2021 in the US, still has distribution potential there, plus the existing markets of Canada and the UK.
The Americas is already the biggest region for Campari Group's sales, with a 27% share in the first half of 2022, well head of home market Italy's 19%. Growth in the US was 7.1% during the period but Campari's existing bourbon, Wild Turkey, easily outpaced that at 26%, indicating that the timing could be perfect for Howler Head to come aboard.
In the first half of 2022, Wild Turkey achieved global growth of 28%. Other than the US, Australia was up by 8.% while South Korea soared with "strong triple-digit growth" according to Campari Group. These markets could therefore be targets for the distribution of a new bourbon in the portfolio.
First-year sales: $6.7 million
In its first full year of operations, Howler Head sold over 50,000 nine-litre cases, generating net sales of $6.7 million. Since the beginning of 2022, Howler Head has expanded its operations in the US and Canada, while also entering the UK, and is set for further international expansion.
Campari Group's 15% stake can be raised to 100% through customary call options based on the future brand results, but can only be exercised from 2025. The call option valuations imply compelling growth of Howler Head case sales and revenue at each stage of the transaction in the future.
According to global drinks data analyst IWSR, bourbon represented roughly 8.7% of total spirits volumes in the US pre-pandemic, with a compound annual growth rate of 7.9% for volume sales and 11.4% in dollar sales in the preceding five years. The analyst expects growth to continue over the next five years at the rate of at least 5% for both volume and value.
In its 2022 global forecast, IWSR said: "As new consumers enter the market, a key disruptor to the current international status spirits landscape is segment diversification and the emergence of niche status categories – such as agave-based spirits, Irish whisky, US whiskey (ie bourbon) and Japanese whisky, which all registered absolute growth in 2020."
---
Join us at SIAL Paris as exhibitor Join us at SIAL Paris as visitor