GEN X REPRESENTS ALMOST 33% OF DRIZLY SALES AND "SHOULD NOT BE COUNTED OUT"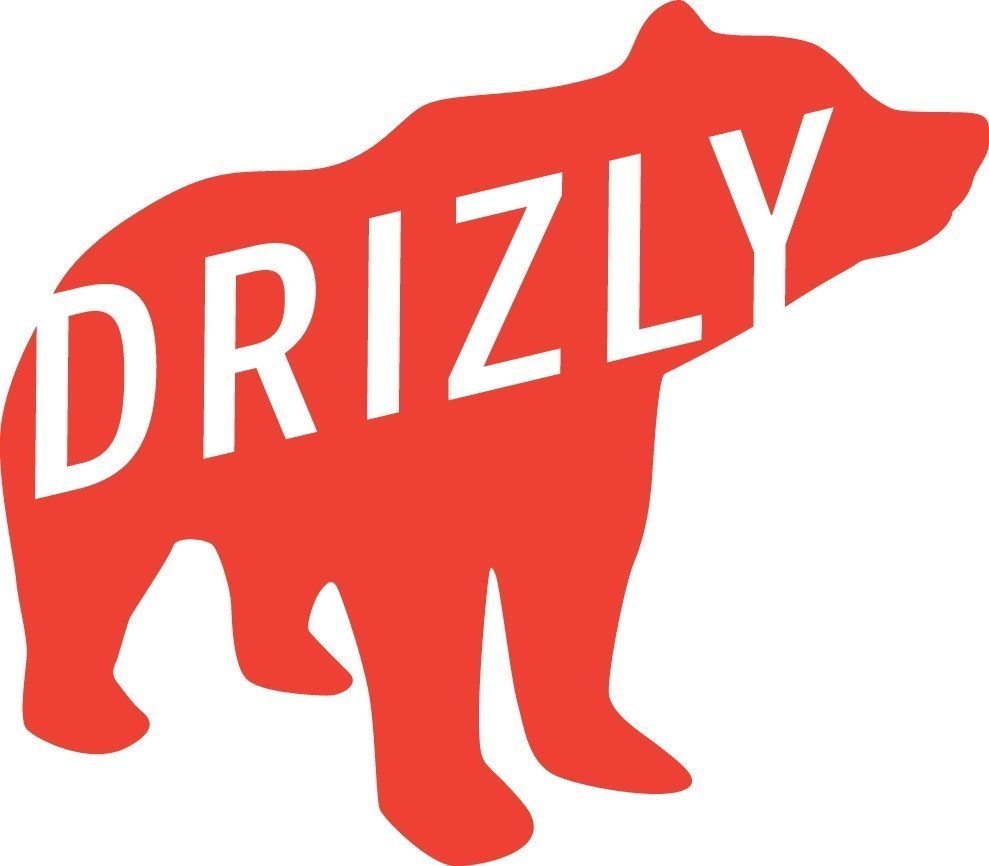 Generation X (those born between 1965 and 1980) are often squeezed out by the bigger cohorts of Baby Boomers, who came before them, and super-hyped Millennials who came after, and are now the biggest percentage of the US population. However, BevAlc Insights, the data arm of online drinks marketplace Drizly says that when it comes to alcohol, Gen X remains important.
This segment makes up more than 65 million of the US population – about one in every five people. And though overlooked, because of their smaller numbers versus Boomers and Millennials, Gen X have the highest average household incomes of all generations, making these roughly 41 to 56-year-olds a good target for drinks brands and retailers.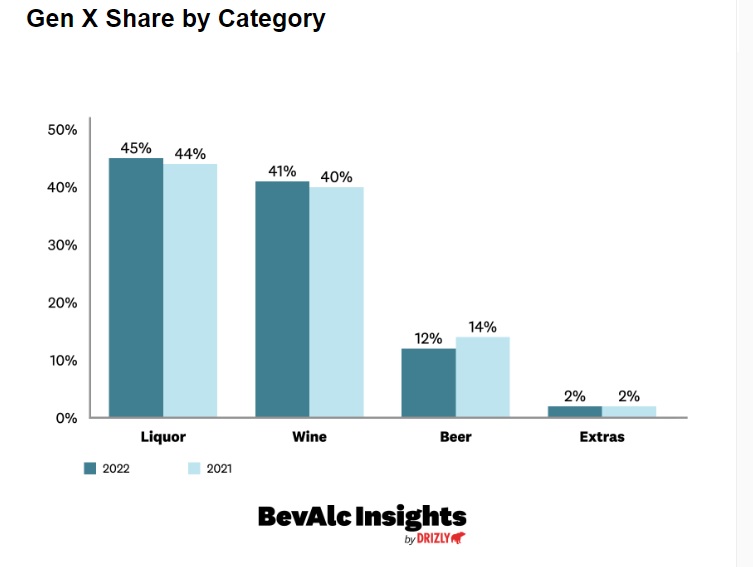 "This generation accounts for nearly one-third of shoppers on Drizly," said Liz Paquette, the US company's head of consumer insights. "They are the second-largest purchasing generation on the platform, so retailers should not count them out when they think about their e-commerce strategy."
Drizly, owned by ride-sharing tech platform Uber, has outlined some key preferences and buying behaviours of Gen X when it comes to beverage purchasing and consumption.
Favourite drinks categories
On the drinks e-commerce site, Gen X share of the liquor category is currently 45% in 2022 to date, up marginally from 44% last year. They also like their wine, taking a share of 41% this year, up by 1%. They are less fussed about beer where they command a 12% share which has fallen from 14% in 2021.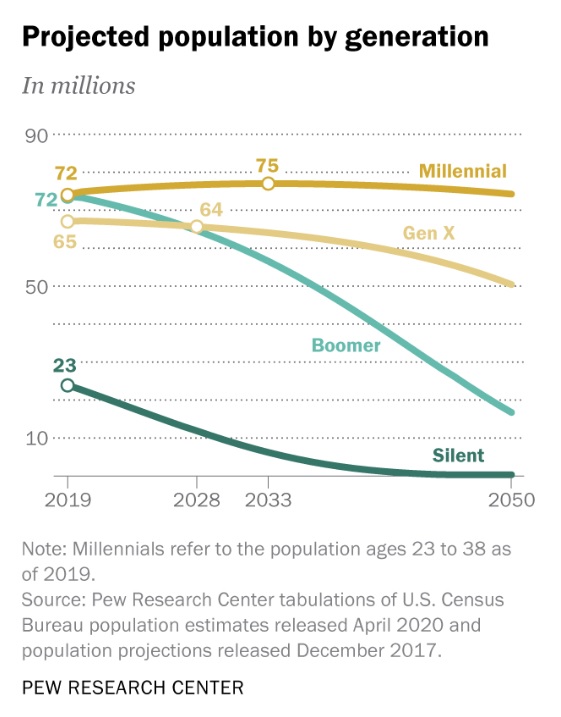 BevAlc Insights noted: "This generation over-indexes on wine compared to other generations and under-indexes on beer. For liquor, the share is on par with other age groups. However just because the beer share is low does not mean Gen X is not important.
NielsenIQ data 2021 point to beer having the highest penetration among consumers aged 45 to 54 (the older segment of Gen X), with more than half of that group purchasing beer. Wine had the next-highest penetration at 48%, followed by spirits at 39%. Within that older segment, Gen X clearly like to indulge their taste for alcohol.
At drinks data analyst IWSR the view is that, in general, Gen X tends to behave similarly to Millennials when it comes to drinks buying. However, there are some differentiating factors with Gen X more likely than other generations to drink more craft beer, gin, and sparkling wine.
Gen X tended to over-index on brandy as well. Mariana Fletcher, the head of insights in the Americas for IWSR commented: "Some 47% of those surveyed reported trying brandy during the past two years, and 58% said that they intend to try it. The thirst for brandy is likely to continue in 2022."
Wine is a big focus
Given that Gen X buys a greater share of red and white still wine than other generations on Drizly, it makes sense for retailers to focus on this age group for this important alcoholic drinks segment. Gen X may not always be that far ahead, but it is likely to be consistent. These drinkers accounts for a 38% share of red wine sales on Drizly versus 37% for other age groups. Within red varieties, this generation over-indexes on Pinot Noir, Zinfandel, and Syrah/Shiraz.
Drizly's Top-Selling Red Wine Lines Among Gen X Consumers
Josh Cellars Cabernet Sauvignon
Meiomi Pinot Noir
Caymus Napa Valley Cabernet Sauvignon
Decoy Cabernet Sauvignon
La Crema Sonoma Coast Pinot Noir
The Prisoner Red Blend
Stag's Leap Wine Cellars Artemis Cabernet Sauvignon
19 Crimes Cali Red Snoop Dogg
Justin Cabernet Sauvignon
Bota Box Cabernet Sauvignon
Source: BevAlc Insights
Meanwhile their share for white wine is 32%, significantly ahead of the 27% for other generations. Within white wine category, Gen X over-indexes on Chardonnay compared to other generations (33% versus 29%), and tends to prefer California offerings.
Drizly's Top-Selling White Wines Among Gen X Consumers
Kim Crawford Sauvignon Blanc
Oyster Bay Sauvignon Blanc
Santa Margherita Pinot Grigio DOC
Cavit Pinot Grigio
Whitehaven Sauvignon Blanc
Matua Marlborough Sauvignon Blanc
Kendall-Jackson Vintner's Reserve Chardonnay
Josh Cellars Chardonnay
Bota Box Pinot Grigio
La Crema Sonoma Coast Chardonnay
Source: BevAlc Insights
The go-to spirits: whiskey and vodka
For Gen X, they turn to whiskey and vodka in the hard spirits segment. This age group accounts for a greater share of sales in these two categories compared to other generations. Within the whiskey category Gen X goes for bourbon (39% share) and Canadian whisky (4% share) though leading the top sellers is Jameson Irish Whiskey. On the other hand Gen X under-indexes on tequila and ready-to-drink cocktails, both of which are more popular with younger generations.
Vodka is also also popular with Gen X. The share of vodka sales within the liquor category for this generation on Drizly is 26%, compared to 21% for other generations. Leading the top 10 sellers for this generation are Tito's Handmade Vodka, Grey Goose, Ketel One and Smirnoff No. 21.
Gen X spending capacity
Some questions of Gen X spending capacity has been thrown up during the pandemic but, when it comes to drinks, IWSR's Fletcher, said there wasn't that much change. "Some 27% [of Gen X consumers] reported that in the past two years they had been buying more expensive beer and wine than normal," she said. This is in line with large players such as Diageo reporting continuing demand for premiumisation.
When it comes to per-unit spending across categories, Gen X is on par with other generations, averaging $19.70 on Drizly. While Gen X buys more wine on Drizly than other age groups, they appear to seek out lower-priced bottles. Paquette commented: "With an average unit price of $18.70 compared to $19.30, this generation spends slightly less on wine than other generations."
---
Join us at SIAL Paris as exhibitor Join us at SIAL Paris as visitor