Climate change increasingly impacts coffee production
Climate change is turning into a significant challenge for coffee production according to the International Coffee Organisation. World coffee production decreased by 1.4% to 168.5 million bags in 2021-22. World supply is now expected to increase in 2022-23.
Coffee production is suffering from a series of negative factors according to the International Coffee Organisation (ICO). In its annual Report and Outlook released in April 2023 as well as in its Market Report released in October 2023, the ICO identifies the issues affecting the global coffee trade.
South America remains dominant in coffee production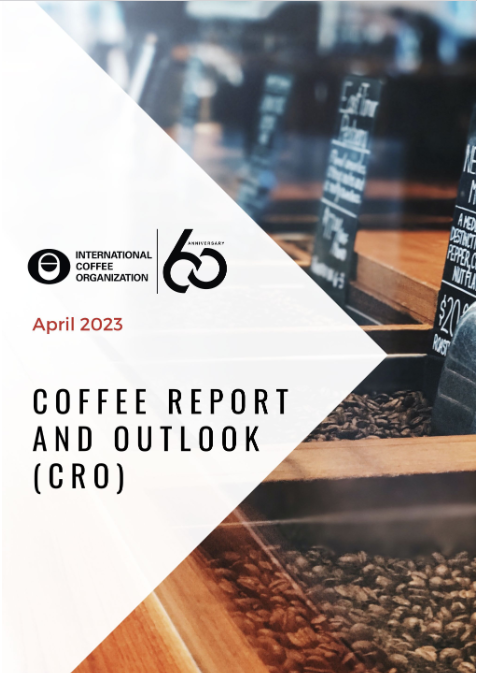 World coffee production decreased by 1.4% to 168.5 million bags in year 2021-22, hampered by negative meteorological conditions in a number of key producing countries. South America, the world's largest producer of beans with 77.6 million bags in 2021-22 experienced its largest drop in output in almost 20 years, falling by 7.6% in year 2021-22. Its world market share fell from 49% to 46% in 2021-22. Brazil's coffee output decreased by 7.7% due to a seasonal downturn marked by frost. Colombia, another important producer, was beset with persistent unfavourable weather conditions through much of 2021/22, leading to a 12.8% decrease in output.
Africa and Central American/Caribbean/Mexican coffee production decreased by a more limited range. Africa's production decreased by 0.8% in 2021-22 to 19.1 million bags, with its world market share rising slightly to 11.4% from 11.3%. While Ethiopia, Africa's largest producer, saw its production rising by 3.6% to a new record level of 7.9 million bags, Uganda, Africa's second largest producer, experienced a 10% drop in production due to drought.
The Central American/Caribbean/Mexican production region experienced a decrease of 0.5% in 2021-22 to 19.66 million bags. The region managed to maintain its market share of the world's output at 11.7%. The region's largest producer, Honduras, saw its output fall to 5.5 million bags (-11.1%) due to lower rainfall during the bean growing period and the high incidence of rust disease as a result of hurricanes. However, Mexico, the region's second largest producer saw its output go up by 10.3%.
Asia-Pacific market share rise
Surprisingly, Asia-Pacific's market share continues to rise globally. Coffee production increased by 8.7% in 2021-22 to 52.1 million bags, boosting its market share of the world's output to 30.9% from 28.0% in 2020-21.
Vietnam remains the largest producer in Asia & Pacific, producing 32.4 million bags in 2021-22, a 14.9% increase or 4.2 million bags. This figure was helped by positive meteorological conditions.
Indonesia is the second largest origin in Asia & Pacific after Vietnam. The year 2021-22 was negatively influenced by weather conditions in the key producing region of Sumatra. Frequent rain and strong wind disturbed coffee trees during the fruit's flowering stage. Indonesia's coffee output decreased by 1.1% in 2021-22, falling to 11.9 million bags from 12.0 million bags a year earlier. India increased its production by 2.4% to 5.7 million bags, despite heavy rains in the producing states of Karnataka, Kerala and Tamil Nadu. Other countries have a very small share of the world market. However, Laos managed to become the fifth largest producer of coffee in Asia/Pacific overtaking the Philippines, Thailand and Yemen.
According to the ICO, world coffee production is expected to bounce back by 1.7% to 171.3 million bags in 2022-23. The impact of biennial production is anticipated to drive the outlook for Arabica, which is projected to increase by 4.6% to 98.6 million bags in 2022-23, following a 7.2% decrease the previous year.
Reflecting its cyclical output, Arabica's share of the total coffee production is expected to increase to 57.5% from 55.9% in 2021-22. South America is and will remain the largest producer of beans in the world. The recovery in 2022-23, partly driven by biennial production, is expected to push the region's output to 82.4 million bags, a rise of 6.2%. Asia-Pacific is however expected to see its production drop by 9.5% while Africa and the Central American/Caribbean/Mexican region should see its production remaining stable or progressing slightly.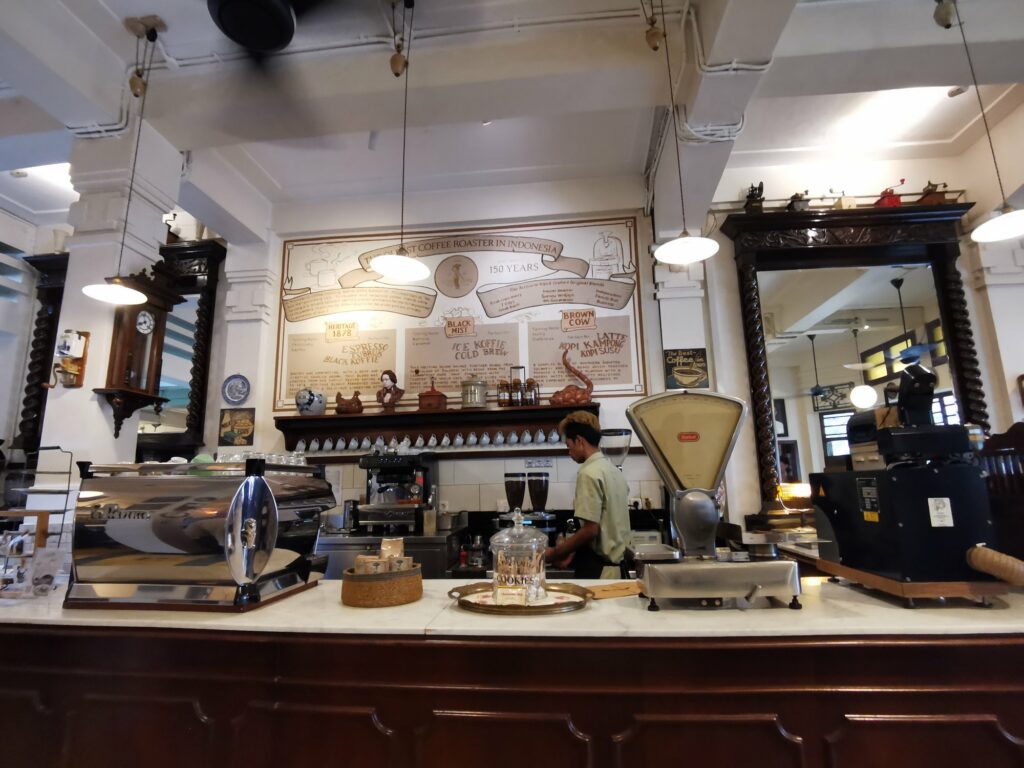 World consumption of coffee gets weaker
World consumption is likely to weaken in 2022-23, after a sharp increase of 4.2% to 175.6 million bags in 2021-22. The exceptional performance in 2021-22 was due to the pent-up demand built up during the COVID-19 pandemic and the sharp global economic growth of 6.0% in 2021. However, decelerating world economic growth rates for 2022 and 2023, coupled with the dramatic rise in the cost of living, will have an impact on consumption in 2022-23. It is expected to grow, but at a decelerating rate of 1.7% to 178.5 million bags.
The global deceleration is expected to come from non-producing countries, with Europe's coffee consumption predicted to suffer the largest decrease among all regions, and growth rates falling to 0.1% in 2022-23 from a 6.0% expansion in coffee year 2021-22.
For 2022-23, the ICO estimates that exports of green beans are down by 5.5% to 110.81 million bags from 117.28 million bags in 2021-22. Exports are partially influenced by a worsening in consumers' confidence. But the drop in global exports of green beans in 2022-23 is more likely to be due to issues with logistics and the supply chain than in the economy and actual consumption.
---
Join us at SIAL Paris as exhibitor Join us at SIAL Paris as visitor