UAE beverages market open for new opportunities amid new Kantar data
Beverages are proving to be a weak link for shoppers in the United Arab Emirates (UAE) this year, based on new Kantar findings. Instead, consumers are opting for the essentials during a period of economic uncertainty.
An inflationary period and resulting price rises – particularly prevalent for non-alcoholic drinks – had already put pressure on consumers in the UAE last year according to detailed data from Kantar Worldpanel which regularly tracks the spending habits of households in the UAE.
According to the consumer analysts' Middle East office, spending has remained high since 2019 but the ongoing financial strain has led to a change in shopping behaviour. A significant increase in the gap between volume and spend in the last quarter of 2022 suggests a change in consumer priorities and spending behaviour.
The volumes are down compared to the spends, which means that UAE consumers are shopping less often, or buying less per trip. This is evident by a rising basket value which was sparked by the global pandemic and compounded by the war in Ukraine and inflation. At the end of 2022, spend per trip reached the highest level since Covid times.
That behaviour change, in itself, isn't so bad, but looking deeper at what is being bought indicates that shoppers are prioritising food and home care products over beverages (excluding alcohol which the survey does not cover) and personal care. The latter two segments have lost out to the tune of 4% and 5% in the final quarter of 2022, whereas food and home there the gainers, at 5% and 7%, respectively
In order to see trends – i.e. the crests and troughs – in terms of volumes for overall FMCG, Kantar has removed the contribution from bottled water in its data which is about 55% of overall volumes and does not fluctuate much over time.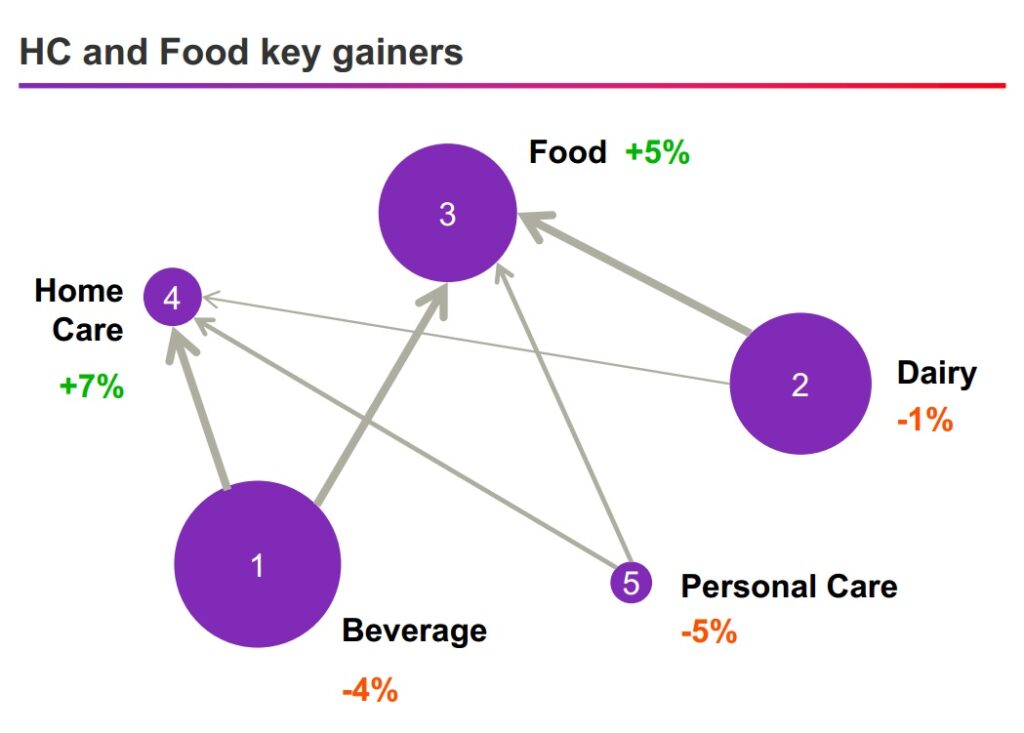 GDP impacts
While the UAE economy ended 2022 in pretty solid shape there are signs that growth will slow in the first half of 2023. For example, the International Monetary Fund forecasts that real GDP in the Middle East and Central Asia will almost halve this year to 2.9%, while the UAE will drop from 7.4% to 3.5% and remain roughly flat into 2024.
Kantar Worldpanel's consumer insights director Imtiaz Hashem comments: "The UAE economy ended 2022 in good shape, partly thanks to the gradual expansion of the expatriate population during the course of the year." Expats, in general, are likely to be the core buyers of alcohol in the UAE rather than the local population.
Facing more competition from other sectors
Kantar's consumer panel data is representative of 85% of the UAE population and therefore considered highly reliable. The data show that, among FMCG sectors, beverages that will be among the worst affected. The consumer research group believes now is the time to take a fresh look at the traditional promotional strategies and said: "Beverage and personal care brands face tougher competition and should consider differentiation and fresh marketing strategies to stand out in the market."
The good news is that while beverages will take a short-term hit, they will remain a large segment – in fact the largest – and will continue to be important within FMCG, but suppliers and manufacturers will have to work harder for every sale, believes Kantar.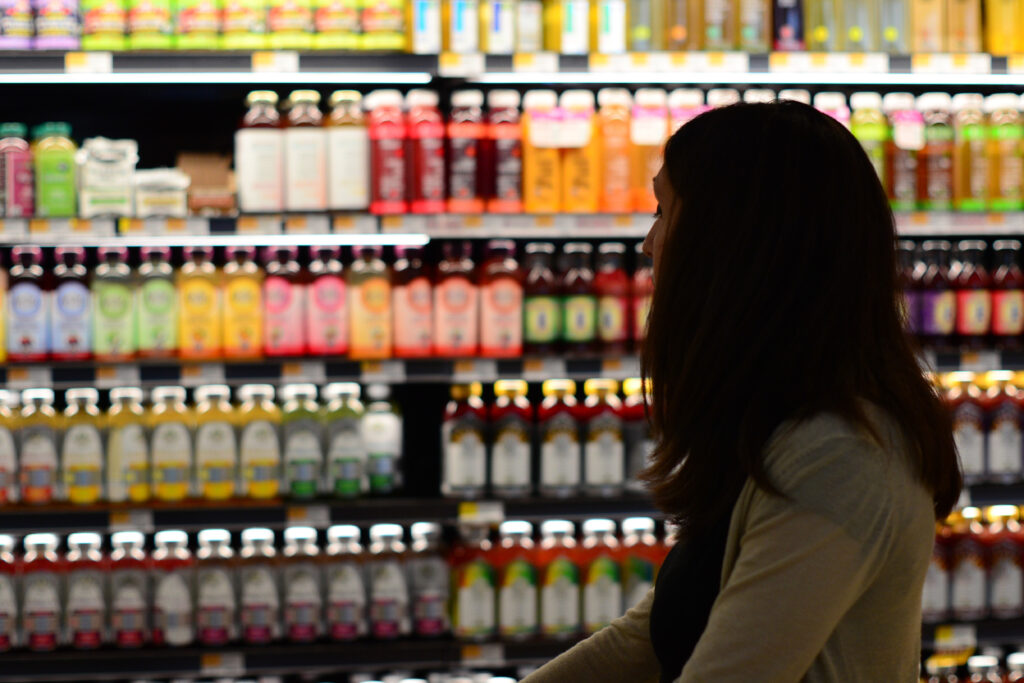 Kantar Worldpanel added: "Promotions no longer have the power they once had. Their impact has dwindled over the past two years leading many brands to cut their promotional spend. Alternative marketing strategies and tactics may produce better results, such as improving the in-store experience, enhancing the product offering, leveraging social media and influencer marketing, and personalising the customer journey through data-driven insights."
Online still growing
While the effectiveness of promotions may have declined, the popularity of online shopping continued to grow in 2022, according to Kantar. Consumers purchased nearly 6% of all FMCG products online, showing a preference for larger pack sizes and higher purchase quantities compared to offline shopping.
By December 2022, online had taken almost 6% share of the FMCG market, versus 4.4% in December 2020. Online shopping also results in a larger basket size compared to offline, and over time, consumers tend to pick up increasingly larger packs. This is especially true for bulky and heavy items like drinks and it means that the online channel has become essential for brand growth.
As the UAE economy faces a slowdown, it's becoming clear that beverage retailers and manufacturers must adapt their strategies to keep pace with consumers' changing spending patterns. In particular, online shopping can no longer be ignored, and tactical targeting strategies have become crucial where identifying and responding to the unique needs and preferences of different customer segments needs to be considered.
---
Join us at SIAL Paris as exhibitor Join us at SIAL Paris as visitor