Birds Eye's Green Cuisine becomes official Team GB Olympics 2024 sponsor
Team GB has partnered with Birds Eye's Green Cuisine ahead of the Paris 2024 Olympic Games, it has been announced.
Following the success of their previous partnership in 2020, the collaboration will see Team GB and Green Cuisine helping to educate the nation on how incorporating plant-based products into a balanced diet can help the health of both ourselves and the planet.
Spearheading the partnership will be 'Get Set to Go Green', a new education programme to educate children, parents and teachers on how easy, tasty and nutritious it can be to incorporate plant-based options into everyday meals, after a Birds Eye Green Paper Report found that more than a third (34%) of children have asked an adult if they could eat a meal that doesn't include any meat*.
The programme will be delivered in primary schools around the country through Team GB and Paralympics GB's youth engagement programme Get Set. Originally created as the official education programme for London 2012, Get Set now offers a broad programme of free, cross-curricular resources and activities for schools and community groups across the nation.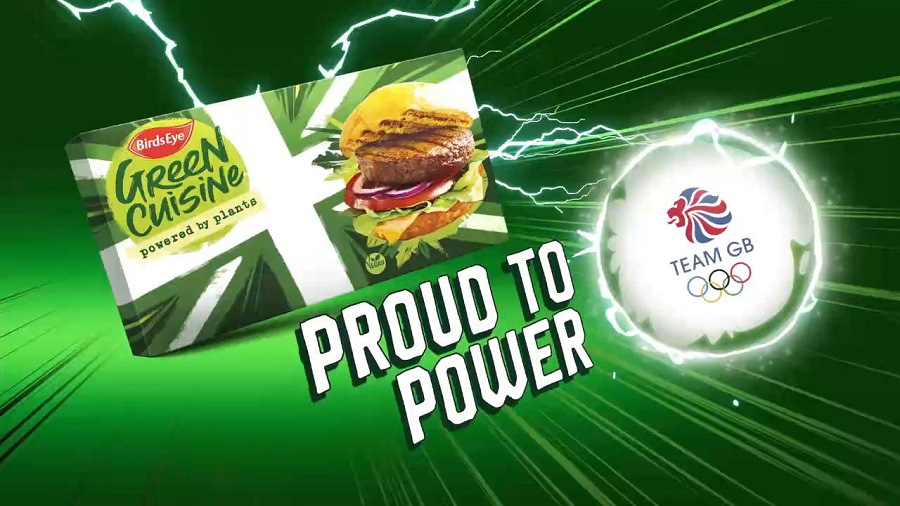 'Get Set to Go Green' is also designed to empower children aged 7-11 to learn more about sustainability after 92% of the children from Green Cuisine's report agreed that it's everyone's responsibility to look after the planet. The programme aims to reach over 25,000 primary school teachers during 2023 and 2024, providing them with 18 downloadable ideas, including videos full of 'Get Curious' activities and 'Go Green' challenges to support them with lesson content.
Tim Ellerton, Commercial Director at Team GB, said: "We are incredibly proud to continue working with Green Cuisine as we head towards Paris 2024. Environmental sustainability is a huge focus for us at Team GB, so working with Green Cuisine to bring to life our work in sustainability is a great step forward. We look forward to working together to showcase the environmental benefits of opting for plant-based foods, as well as empowering children to build green, healthy habits."
Victoria Westwood, UK & IRE marketing cluster lead at Green Cuisine, added: "We are proud to be an Official Partner of Team GB again – continuing our mission to make plant-based foods accessible to all. Team GB athletes perform to the highest standards possible, and we want consumers to recognise, through this partnership, how the nutritional value of plant-based foods can help them perform to their highest standards in their day-to-day lives as well.
"This partnership offers us a golden opportunity to highlight the benefits of a flexitarian lifestyle for the good of ourselves and the planet, and allows us to go one step further and deliver a united sustainability strategy."
For more frozen food news, click here
---
Join us at SIAL Paris as exhibitor Join us at SIAL Paris as visitor