SIAL TALKS: HOW COLLECTIV FOOD IS IMPROVING LAST MILE LOGISTICS TO CUT CO2
Reconnecting restaurants with the source of their food and making the data, including traceability, available, is a driving force behind Collectiv Food. The company, founded by Jérémy Hibbert-Garibaldi in 2018, is also heavily involved intackling the logistics complexity of delivering daily to these restaurants, especially in cities.
Such journeys are a major contributor to global warming and there is therefore a need to rethink last-mile deliveries of food products. Speaking during the SIAL Talks sessions during SIAL PARIS 2022, Hibbert-Garibaldi said: "The biggest challenge for us was not to reproduce the model of one-stop-after-another, but be smarter."
The company is based in London but expanded to France in early 2022. On stage was also Juliette Fossorier, Co-founder of Cali Sisters, the operator of two restaurants in Paris and one of Collectiv Foods' customers. The menus in the two venues are inspired by the multi-ethnic cuisines of California, but using local ingredients.
Removing fleets of trucks
Cali Sisters has a bottom-up philosophy of thinking seasonally and locally when developing its menus. "You can have the best local sourcing possible but if there are no sustainable last-mile logistics it is not worth making these efforts," said Fossorier.
Traditional wholesalers have a fleet of trucks leaving their warehouses. The more customers they have, the more trucks there are on the streets. Service levels can also be impacted as early deliveries are usually fine, but later ones can be delayed.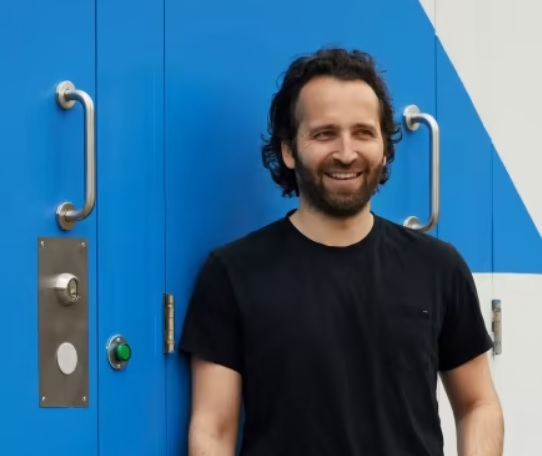 Hibbert-Garibaldi commented: "We have tackled the full supply chain and use a model that focuses on carbon neutrality while getting deliveries to customers on time. It means less congestion, less noise, and less pollution."
How is this being achieved? Collectiv Foods uses refrigerated containers, or pods, in under-used spaces (under bridges, near big motorways, etc) that are strategic in terms of making efficient deliveries. From there, orders are prepared the night before, and cargo bikes and electric vehicles are used to make the drops.
Taking a holistic approach
"This is the model and it is working really well," said Hibbert-Garibaldi. A big plus point is that cargo bikes (with zero carbon emissions) can be deployed multiple times for individual orders and also be used at the same time so that customers do not wait all day for orders to arrive, which would be the case using a large truck.
Fossorier added: "Consumers are more demanding and taking the whole ecosystem into account, not just the sourcing. We need more actors that look at the entire supply chain." Collectiv is doing that. It has tech tools to allow clients to see the data points that help determine the suppliers they want to work with, where the produce comes from, and their CO2 impact. "CO2 emissions can be tracked with every order," said Hibbert-Garibaldi.
These tools are a major USP for Collectiv Foods as they give clients the ability to take control of their environmental impact in data form. The company has a worldwide patent on the pods it uses as the distribution point and the technology behind them.

Decentralising without the hubbub
An advantage of the Collectiv model is that decentralisation does not mean disturbing residents in multiple locations in cities. By using spaces that are unused and fairly isolated disruption is minimal which city governments, that are trying to cut freight movements down, like and encourage.
Hibbert-Garibaldi commented: "We work on things we can measure to estimate our impacts. Right now it is about transparency, traceability, and CO2 emissions, but next might be waste, from the farm and producer perspective."
Currently, Collectiv Foods is looking at the Paris Olympics in 2024. "We want to be a key player at the games," said Hibbert-Garibaldi. "The volume of food that needs to be distributed will be as big." As a self-proclaimed, climate-friendly games – with a commitment to becoming the first international sporting event to offset more emissions than it creates – the city will be looking for the most carbon-efficient way to get these food deliveries done.
To watch the full presentation click here.
---
Join us at SIAL Paris as exhibitor Join us at SIAL Paris as visitor