RELIANCE'S 50% STAKE IN SOSYO HAJOORI BOOSTS ITS POSITION IN INDIAN BEVERAGES
Reliance Consumer Products, the wholly-owned subsidiary of Reliance Retail Ventures, has agreed to take a 50% stake in Gujarat-based Sosyo Hajoori Beverages best known for the Sosyo soft drinks brand.
The deal should strengthen Reliance's drinks portfolio, thanks to Sosyo's flavour and formulations expertise, particularly those that appeal to Indian consumers.
Sosyo has been operating in Gujarat, on the northwest coast of India, since 1923 and is a leading soft drinks manufacturer in the domestic market, although distribution is not countrywide but limited to the states around its home base. It also has some export markets including the US, UK, UAE, Canada, Switzerland, South Africa, Australia, New Zealand, and Zambia.
The company's portfolio consists of energy drinks, juices, packaged water, carbonates, and flavoured water under several brands including Sosyo, Runner, Opener, S'Eau, Ginlim, Hajoori Soda, Kashmira, and Lemee.
Reliance Retail Ventures – which had a consolidated turnover of $26.3 billion (€24.2bn) and net profit of $931 million in the year ended 31 March 2022 – has a strong national distribution network. Data and analytics company GlobalData thinks that this expertise will boost value growth for Sosyo.
Energy drinks target?
Shraddha Shelke, consumer analyst at GlobalData, said: "Among all the categories in which Sosyo operates, energy drinks are in high demand among youth and Millennials in India, supported by on-the-go consumption. Easy accessibility of energy drinks through vending machines and retail shops makes it a favourable option for consumers."
According to GlobalData, the energy drinks market in India is forecast to register a volume compound annual growth rate (CAGR) of 40-45% during 2022-26. Brands such as Red Bull and Mountain Dew have high market share and are popular choices among young consumers.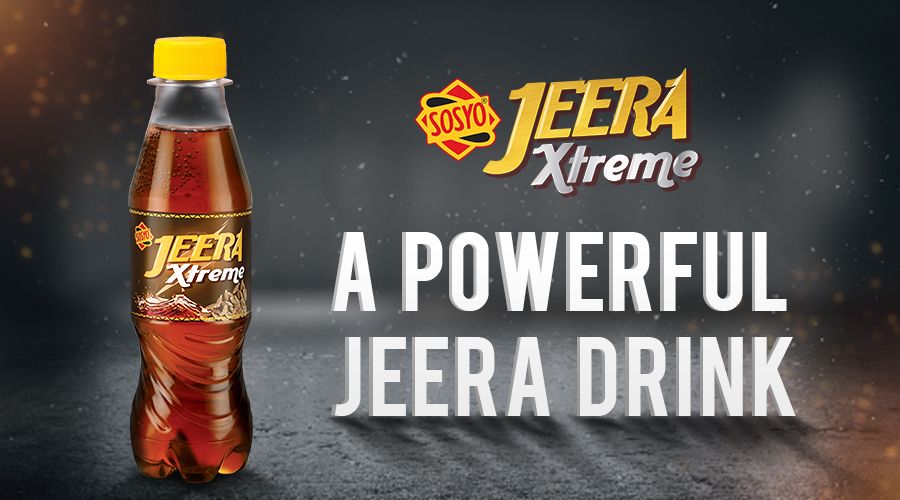 Distribution expansion expected soon
Sosyo is a family-run business led by Abbas Hajoori and his son Aliasgar Hajoori. Reliance is adept at picking up regional players like this and expanding their footprints. Isha Ambani, executive director of Reliance Retail Ventures said: "This investment helps us take forward our vision of empowering local heritage brands and giving them new growth opportunities. We welcome Sosyo to our consumer brand portfolio and are confident that our know-how, consumer insights, and retail distribution strengths will help accelerate the growth momentum of Sosyo."
A fourth-quarter 2022 consumer survey from GlobalData reveals that 54% of Indian respondents bought food/drinks from Reliance Fresh in the previous year, ahead of competitors D-Mart and More Supermarket (based on 554 respondents and published in November 2022).
Although the beverages industry is highly competitive with top players, such as PepsiCo and Coca-Cola accounting for the bulk of volumes, Sosyo can become a household name if it can successfully leverage Reliance's strong consumer reach according to the London-based research company.
Reliance Consumer Products has already stated that it wants to "empower Indian consumers with a bouquet of indigenously developed consumer brands and products that offers superior value" and its acquisitions have leaned towards that strategy. Abbas Hajoori, at Sosyo Hajoori Beverages, commented: "Reliance can help us rapidly scale up our reach to all the consumers in India. It is a defining moment in our near 100-year journey in beverages."
Multiple acquisitions
GlobalData's Shraddha added: "Reliance Consumer Products is looking to fortify its presence in the consumer goods industry in India. Sosyo adds to the flurry of acquisitions Reliance has been making in the recent past to expand its brand portfolio. In August 2022, Reliance acquired soft drinks brand Campa Cola, followed by the launch of its FMCG brand called Independence in December 2022. With Sosyo, Reliance gets the opportunity to expand in the beverages industry."
Reliance Retail Ventures already has a sizeable position in the Indian market. It is part of Reliance Industries the largest private-sector corporation in India. Reliance Retail Ventures, through its subsidiaries and affiliates, operates more than 16,500 own stores and also partners with more than two million merchants across the segment of grocery, electronics, apparel, pharmacy, lingerie, home and furnishing, beauty, and personal care. It also operates the largest network of omnichannel businesses through Jio Mart, Ajio, Netmeds, Zivame, and other e-commerce portals.
(Lead image courtesy of Hajoori.com)
---
Join us at SIAL Paris as exhibitor Join us at SIAL Paris as visitor