MONDI LAUNCHES NEW RECYCLABLE PAPER PACKAGING FOR ITALIAN PASTA BRAND
Mondi, the global packaging company, has debuted fully recyclable paper packaging for pasta at a time of continuing concern about plastic waste.
The new product, a replacement for plastic packaging, has been launched in partnership with Fiorini International, a packaging producer based in Italy, Mondi announced in a statement.
Developed for the Antico Pastificio Umbro pasta brand, also Italian-based, the new packaging consists of a paper bag with a viewing window for the company's "premium pasta ranges". It will, according to Mondi's statement, help Antico Pastificio Umbro save up to 20 tonnes of plastic per year.
The transparent window is made from recyclable and biodegradable cellulose, the carbohydrate found in plants that is the main constituent of plant cell walls.
According to the statement from Mondi, the "innovative paper bag design" has "the same protective properties as the previous plastic packaging", with shelf life maintained and the food protected during transport.
"A new closure system sealed with a special food contact hot-melt glue, together with a reinforced patch on the bottom, improves hygiene and ensures easy opening," Mondi's statement said.
Consumers can dispose of the packaging as they would other waste paper and, because paper recycling rates in Europe are above 80%, the packaging helps to promote a circular economy.
The pasta bag offers what Mondi, a British and Austrian-headquartered company that can trace its roots to South Africa, describes as "superior printability", so that "all brand and product messages can be communicated effectively".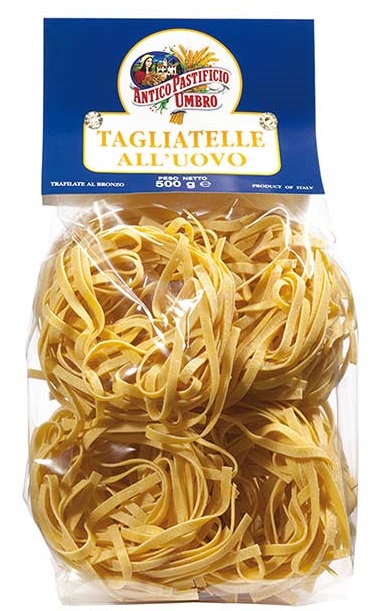 Some of Antico Pastificio Umbro's earlier plastic packaging.
Plastic pollution has become one of the world's biggest environmental concerns, with about 400 million tonnes of plastic waste generated annually, according to the United Nations Environment Programme (UNEP).
According to UNEP, more than one third of all plastics produced are for packaging, including single-use plastics for food and beverage containers. About 85% of these containers end up in landfill sites or as "unregulated waste".
The UNEP has also said that if historic growth trends continue, by 2050 the world will be producing 1,100 million tonnes of primary plastic a year.
As well as the problem of plastic waste, there is also the issue of carbon emissions generated by plastic production, with greenhouse gas emissions for the production of fossil fuel-based plastics set to grow to almost a fifth of the world's carbon budget by 2040.
Massimiliano Scottà, a regional head of sales for Mondi, said the new packaging contributed to the company's aim of making all of its products reusable, recyclable or compostable by 2025.
"This is a great example of best practice in creating packaging that keeps materials in circulation," he said.
Also in the statement, Pietro Fiorini, Fiorini International's sales director packaging division, described the partnership with Antico Pastificio Umbro as "a successful pilot project".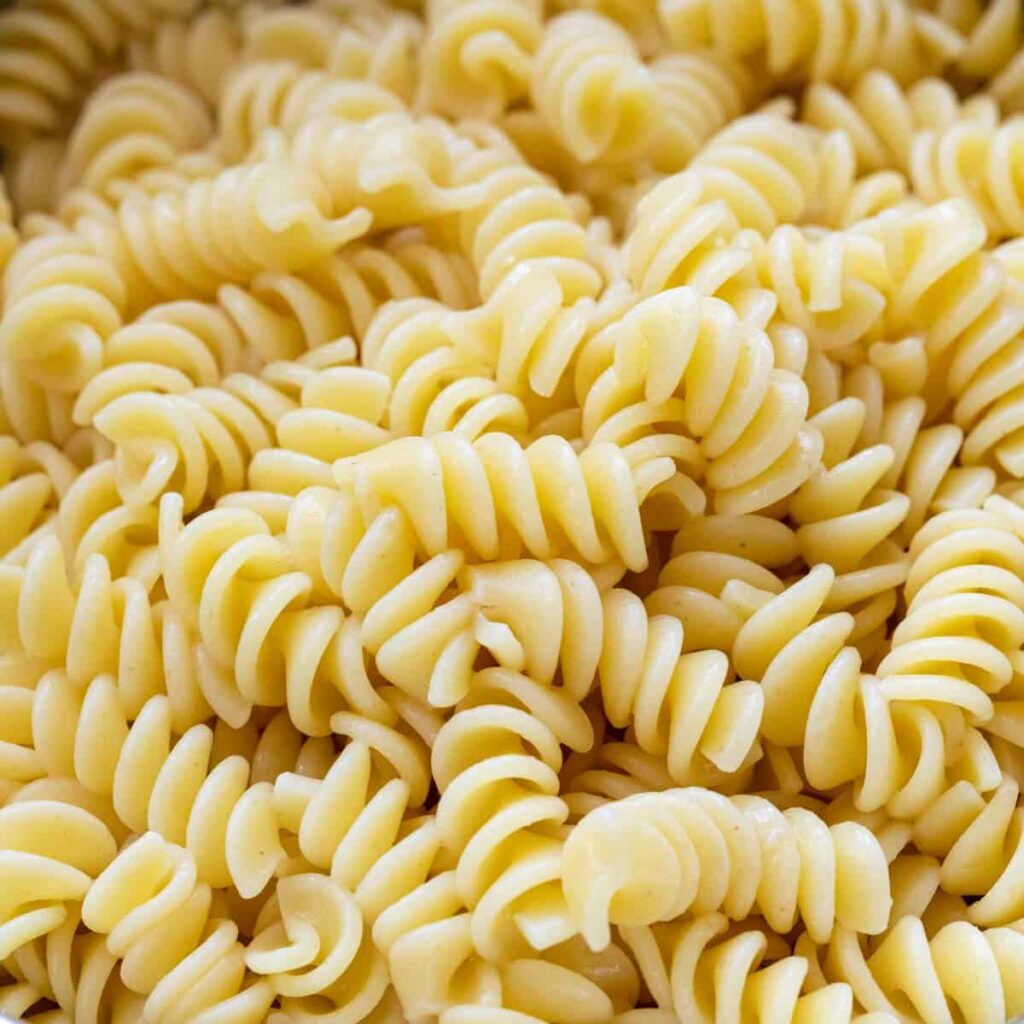 "Ethical and environmental responsibility are the values that lead the daily activities in Fiorini International," he said.
"These same values, together with research on market trends, innovative technologies and a qualified manufacturing system, have been the key elements we used in this exciting project of transformation."
He said the company was "proud to be part of a sustainable mission", adding that this required cooperation across the supply chain, from producers to consumers
"This includes involving consumers in initiatives to raise awareness of sustainable consumption and lifestyles, providing them with appropriate information about packaging," he said.
Leonardo Faccendini, the CEO of Antico Pastificio Umbro, said that reducing the environmental impact of the company's products was "a top priority for us as a company".
"Replacing traditional plastic packaging with paper is a major step towards achieving this goal," he said. "We are investing in new systems and a plant and are plan to roll out this plastic-free packaging across our entire pasta range."
In other news on the environmental impact of food packaging, SIAL Paris Newsroom reported in March that the European Union was looking to mandate the use of recycled material in plastic packaging.
---
Join us at SIAL Paris as exhibitor Join us at SIAL Paris as visitor