JOKR RAISES $260M IN ONLINE GROCERY SHOPPING'S LATEST BIG CASH INJECTION
In a further indication of the enthusiasm of investors for online grocery sales, Jokr, a delivery start-up, has raised $260 million (€229.17 million) in its latest funding round.
The New York-based company, which offers deliveries in 15 minutes, has now become a "unicorn", with latest figures suggesting it is now worth around $1.2 billion (€1.06 billion).
In a press release, Jokr's founder and CEO, Ralf Wenzel, said the funding round was "further proof of how we managed to reshape an entire industry within just a few months".
"Jokr has arrived – not only at the doorstep, but in people's everyday lives," he added. "Our customers in Latin America and the US love our instant grocery delivery offering, with gross merchandise volume having grown an average of 15% every week.
"Today's investment will enable us to continue delivering on our promise to create the ultimate shopping proposition."
The company has said the new funding round will enable it to expand further in Latin America and the US.
In particular, the company will invest in technology and begin offering its services to more cities and neighbourhoods. Jokr says that some of the 200 warehouses it operates in 15 cities are already profitable operationally.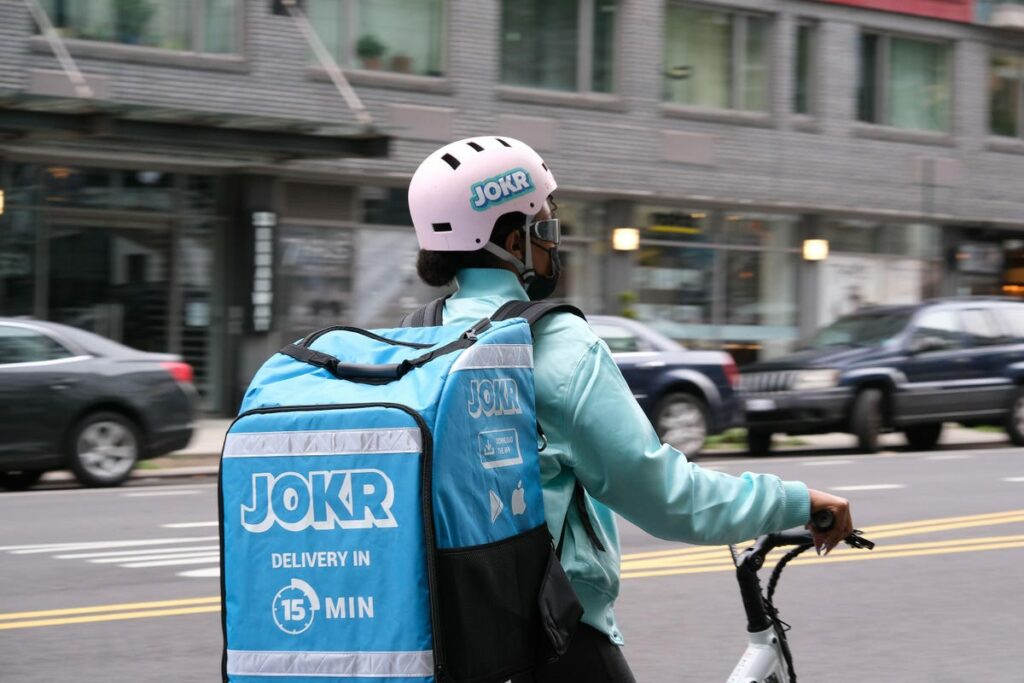 The company said it is flexible in what it offers in particular areas, which has resulted in customers placing larger orders.
Among grocery delivery companies, Jokr also claims to have some of the highest customer retention rates and more than half of new shoppers find out about the company "organically".
The most recent cash injection, a Series B funding round, involved investors including Balderton, Tiger Global and GGV Capital along with half a dozen other investors.
These first three companies also took part in Jokr's Series A funding round, which happened just five months ago and generated $170 million (€149.84 million).
In the statement, Wenzel said Jokr had not planned to secure another round of investment so soon after the previous one.
"We had sufficient capital after raising the substantial round in July. Since then, we built out in so many different countries and began getting a lot of interest in what we were doing," he said.
"Our existing investors wanted to double down on our phenomenal and healthy growth, as well as new investors. We are now well capitalised and happy about it."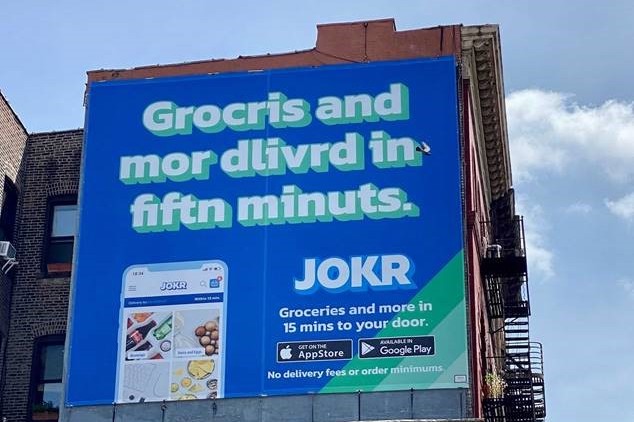 As Sial Paris Newsroom has reported, online grocery companies have attracted significant investments in recent months at a time when the trend towards internet-based services has been accelerated by the pandemic.
These deals have taken place in a range of territories, including India, where Swiggy is looking to focus on grocery-delivery services as a result of challenges in turning a profit in restaurant deliveries.
Also in India, Zomato, a food-delivery app, attracted significant interest in July when it held its $1.3 billion (€1.15 billion) IPO.
Easy Eat AI, a Singaporean-based technology platform that enables restaurants to digitise their operations, raised $5 million (€4.41 million) earlier this year to help it expand beyond its key market of Malaysia.
A range of models have been developed, some of which extend beyond more standard grocery-delivery or restaurant-delivery services.
For example, Jow, a French grocery shopping app launched in 2018, recommends meals to customers after they record details of the people and appliances in their household.
In October it was reported that the firm's latest funding round had raised $20 million (€17.63 million), which would be used to help take on the US market, which the company said was growing "super fast".
Only this week Sial Paris Newsroom reported that Breadfast, an Egyptian grocery-delivery service, had raised $26 million (€22.92 million) in Series A financing.
---
Join us at SIAL Paris as exhibitor Join us at SIAL Paris as visitor