PAPA JOHNS SET TO LAUNCH 1,350 NEW OUTLETS IN CHINA
Papa Johns, the pizza chain, has announced plans to open as many as 1,350 new outlets in China by 2040 as it looks to emulate other western brands that have a major presence in the country.
The chain's expansion in the dragon economy is happening in partnership with a Chinese private equity group, FountainVest Partners.
The expansion by the pizza delivery firm represents what has been described as its biggest "master franchise deal" so far.
As part of the new agreement, FountainVest has bought a majority stake in CFB, the Papa Johns franchisee in China, which operates about 160 outlets in Shanghai and in southern parts of the country. The new outlets will be concentrated in southern China too.
The deal, said Rob Lynch, Papa Johns' president and CEO, was "another major milestone" in achieving the brand's global growth ambitions.
With Papa Johns' still a long way behind some of its rivals in terms of store numbers, Lynch indicated that the chain had more growth potential.
"Paper Johns has enormous global development whitespace in the US and attractive growth markets, especially relative to our peers," he said in a statement released by Papa Johns.
"Our new development agreement with FountainVest alone stands to grow Papa Johns current global unit count by 25 per cent."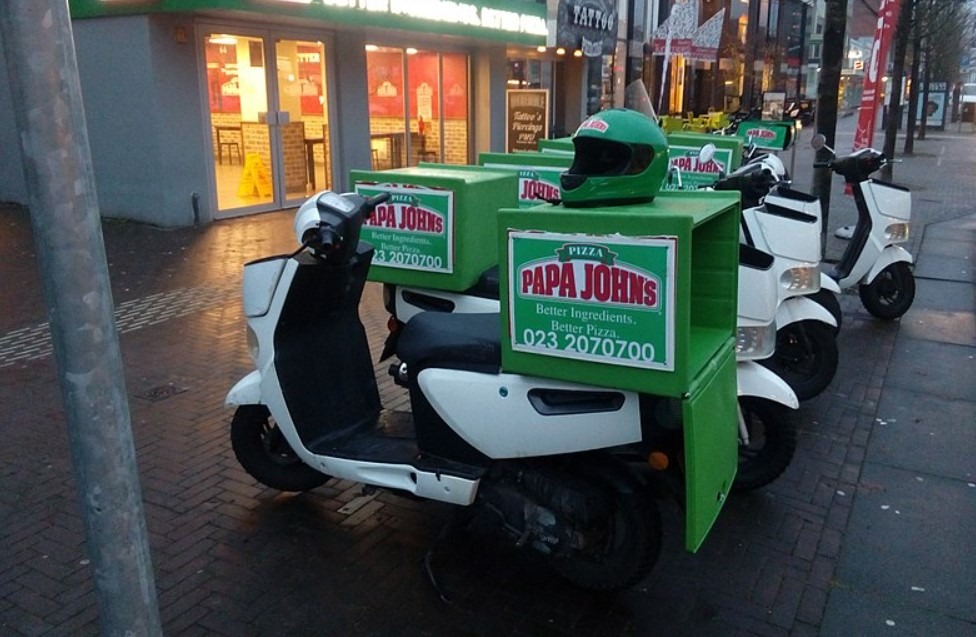 In the statement, FountainVest is described as a long-term oriented private equity firm that has invested in "businesses that benefit from the rising aspirations of the expanding Chinese middle class".
"At FountainVest, our investment process begins by identifying growth-oriented, industry-leading enterprises that are aligned with the growth dynamics of the Chinese marketplace," said Andrew Huang, FountainVest's managing director.
"Papa Johns' premium position offers an attractive opportunity in the QSR [quick service restaurant] sector, which has already been proven in China and which we believe will continue to thrive. We look forward to working with the Papa Johns team as we rapidly scale the brand's presence across China."
Even when the new branches have opened – they will bring Papa Johns' store tally in China to above 1,500 – the company will have a long way to go to match the scale of some other western brands in China.
KFC in particular has expanded hugely in China and has around 8,000 outlets. The brand's significance in China is such that a book – KFC in China: Secret Recipe for Success – was published more than a decade ago.
The new stores in China indicate renewed confidence in a chain that received negative press in recent years over a scandal over the language used by a former CEO.
However, the chain has seen wider international growth, as in "recent years" it has begun operations in 15 additional countries. These include Cambodia, France, Germany, Pakistan, Poland, Portugal and Spain.

The company said it achieved "nine quarters of positive sales growth" in the first three-quarters of 2021, with "significantly accelerating unit growth".
Papa Johns was launched in 1984 and positions itself as a premium brand compared to some rivals, describing itself as "using high quality ingredients [that] leads to superior quality pizzas".
It is the world's third-largest pizza delivery chain and has more than 5,500 outlets in 50 countries and territories, according to the company.
FountainVest is based in Hong Kong and focuses, the Papa Johns statement said, "on long-term oriented investments".
It invests in a wide variety of sectors, including retail, media, entertainment, industry and healthcare. The company is described as "work[ing] closely with management teams to create value in the areas of strategy, operations, finance, industry consolidation and governance".
In other China-related food industry news, Sial Paris Newsroom reported recently that Investcorp has completed an investment in Mo Xiaoxian, an instant food brand in China.
Investcorp's Asia Food Growth Fund I completed the deal through a joint venture it set up with China Resources Capital Management and Fung Strategic Holdings Limited.
---
Join us at SIAL Paris as exhibitor Join us at SIAL Paris as visitor