SHOPPING DELIVERED IN 10 MINUTES – IS RAPID, ON-DEMAND GROCERY DELIVERY SET TO TAKE OVER SUPERMARKETS?
With the Covid-19 pandemic forcing people to stay at home and order groceries online, and supermarkets unable to keep up with demand, rapid grocery delivery services have boomed. This trend is set to continue, potentially threatening the traditional in-store shopping model, according to research by Mintel.
According to Michael Oliver, senior analyst at Mintel, "specialist operators offering an on-demand, rapid grocery delivery service (usually within 10 minutes) from warehouses/dark stores (eg. Getir, Gorillas, Dija and Flink) are a threat to traditional store-based retailers. They have the same business model of buying goods wholesale and operating their own premises. They therefore have complete control over their businesses, in contrast to retailers who partner with third party delivery companies that shop from existing store inventory.
"Players with this model are different in that they usually only operate via an app and their whole business is technology and data-driven. The app allows them to collect tremendous amounts of data showing which areas order which products and how often, allowing them to refine their inventory to match the needs of specific areas. They also use machine learning to predict demand and inform stocking decisions, as well as where to rent new premises if demand is too high for the existing network to sustain."
Rapid delivery start-ups making headlines
Across Europe, over the past few months, rapid-delivery start-ups have been making headlines, with the most recent being Kavall, from the Nordics.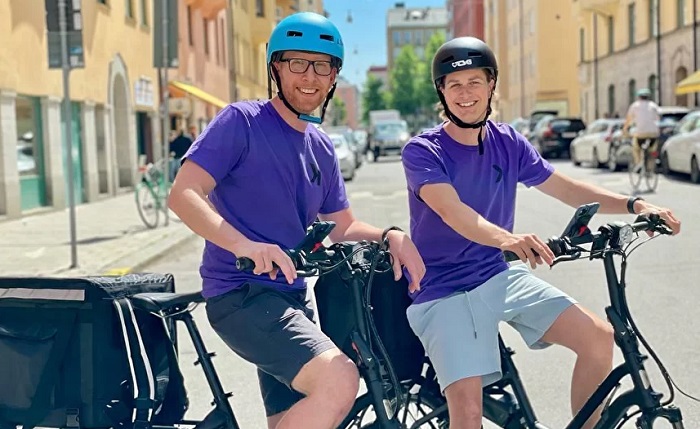 Launched in May, Kavall is the first business of its kind in the Nordics and has already has just raised 50m SEK (€4.9m) in a round led by VNV Global, the Stockholm-based investment company. Swedish investment firm Inbox Capital and serial Swedish founder Fredrik Jung-Abbou also participated.
Kavall sells groceries via its app and promises to deliver them to customers in just 10 minutes. It has 1,000 to 2,000 items on offer, and charges a 19 SEK (€1.86) delivery fee — on par with its competitors. Its goal is to take a chunk of the €30bn Swedish grocery market.
Estonian start-up Bolt, which offers ride-hailing, scooters and takeaway services, is moving into this sector with Bolt Market, a new 15-minute grocery delivery service.
Bolt Market is already being piloted in Estonia, and will roll out soon to Latvia, Lithuania, Romania, the Czech Republic, Poland, Slovakia, Croatia, Portugal and Sweden in the coming months. (These are currently some of Europe's less competitive markets for on-demand grocery.)
American grocery delivery giant GoPuff, meanwhile, is set to acquire British start-up Dija as part of its push into a crowded European market for on-demand groceries. The deal follows GoPuff's acquisition of a smaller British start-up Fancy in May which gave the Philadelphia-based company a foothold in Europe. GoPuff said the Dija deal was expected to close within 30 days and would give it 40 micro-fulfilment centres and 200 employees in the U.K., France and Spain.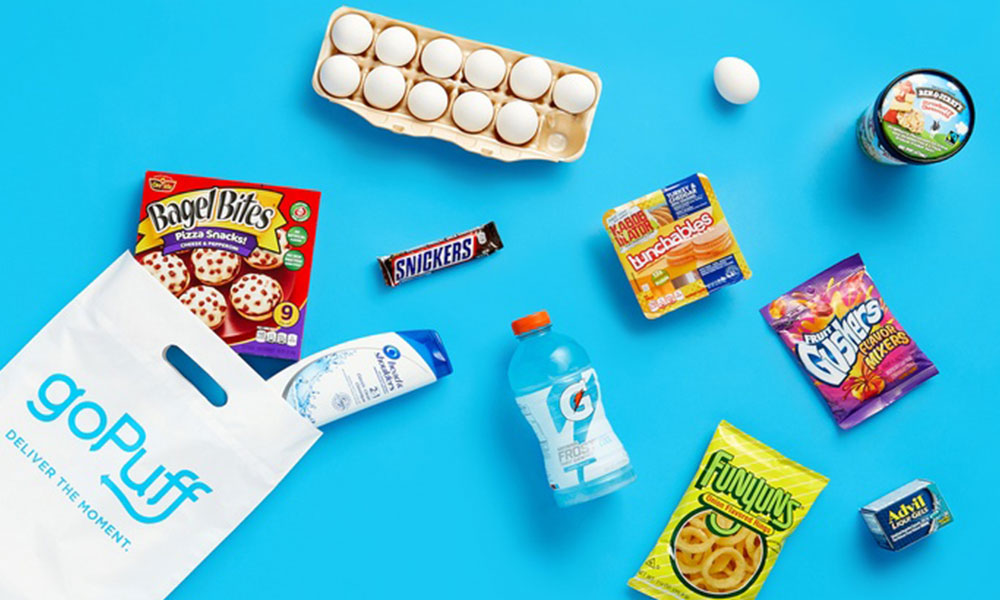 Door Dash, the U.S's largest food delivery company, is set to take a stake in Gorillas, the Germany-based grocery delivery start-up and talks are ongoing.
Finally, rapid grocery delivery pioneer Getir has recently become Turkey's second most valuable company – currently worth around $7.5 billion, Getir has started using its unique retail model all over the world.
Though interest from investors in these types of businesses over the past few months has been high, and although these delivery app start-ups have the upper hand in terms of speed of delivery, Mintel's report states that high levels of funding will be needed to create networks of dark stores/warehouses and run loss leading customer recruitment campaigns. "So," adds Oliver, "those with the deepest pockets will be most able to sustain initial losses and weaker players will be swallowed up as operators look for quick ways to increase scale.
"The growth of sector is most likely to impact convenience store shopping rather than full basket shops done at supermarkets, but with such a dense network of existing convenience store sites – store-based grocery retailers are ideally placed to fight back with their own services."
For more stories on this subject, click here.
---
Join us at SIAL Paris as exhibitor Join us at SIAL Paris as visitor