GETIR'S TAKEOVER OF GORILLAS HIGHLIGHTS CONSOLIDATION IN EUROPEAN FOOD DELIVERY AS FIRMS STRUGGLE TO TURN A PROFIT
Getir's acquisition of its fellow grocery-delivery service Gorillas has been seen by analysts as the latest development in a much-needed trend towards consolidation in the sector.
Announced last month, the deal values Gorillas, founded in Berlin in May 2020 and active in half a dozen countries, at around $1.2 billion (€1.1bn), little more than one third of its $3.1 billion value in September 2021.
Getir and Gorillas have been major rivals in the European food-delivery sector, but both shed staff last year as they focused on achieving profits rather than growing turnover.
Last year saw a string of companies in the sector close or get taken over, as interest rates rose and investors lost enthusiasm for start-ups without an obvious route to profitability.
In a statement released in early December, when the takeover of Gorillas was announced, Nazim Salur, Getir's founder, remained upbeat about the sector, saying that "convenience is here to stay".
"The super-fast grocery delivery industry will steadily grow for many years to come and Getir will lead this category it created seven years ago," he said.
Last year SIAL Paris Newsroom reported that both Gorillas and Getir were reducing their headcounts as they looked to become profitable.
Gorillas exited loss-making markets, pulling out of Denmark, Italy, Spain and the Netherlands, and said it would reduce its global tally of office staff by 300.
Meanwhile Getir was looking to shed about 14% from its global headcount, which media suggested worked out at around 4,500 job losses.
Both Gorillas and Getir, the latter of which operates globally, have their own "dark supermarkets" or warehouses to fulfil orders.
Getir's keenness to acquire Gorillas' warehouses is thought to be the key reason why the recent deal went ahead, despite Gorillas' lack of profitability.
Getir, now the largest firm of its kind in Europe, is particularly strong in its home market of Turkey, which has helped its value increase to about $8.8 billion, according to reports. Even this figure is down on previous valuations.
The Covid-19 pandemic sparked the launch of many web and app-based grocery-delivery firms as consumers looked to order online rather than go to the supermarket.
However, the frenzy resulted in a crowded marketplace, with companies offering free delivery and significant discounts to lure in consumers.
In Europe fewer companies are now left in the marketplace, with a number of smaller operators having closed down or been taken over and those that remain facing the challenge of a looming recession.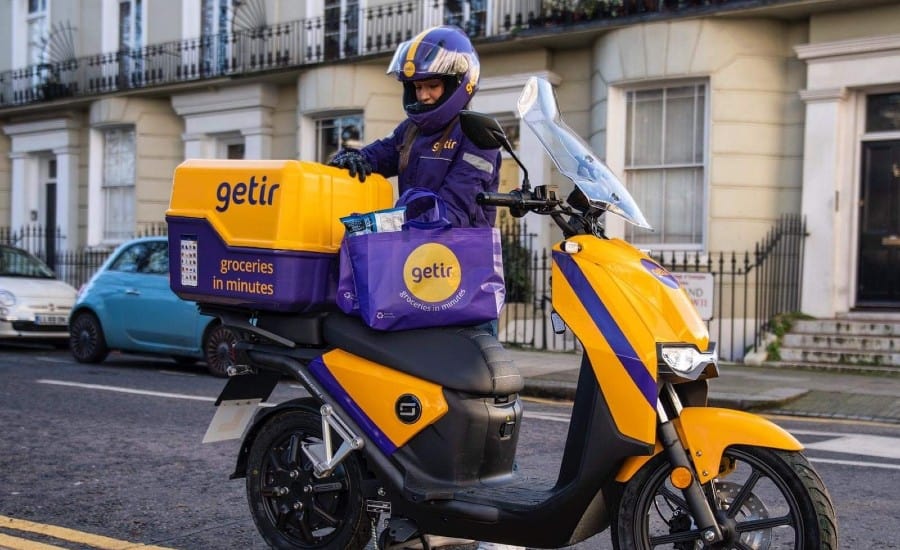 Other major names remaining in Europe include Flink, which last year contributed to the consolidation trend by acquiring a French rival, Cajoo. GoPuff, a US-based company, is also active in Europe.
As US media reported, within the space of one week in March last year, two grocery delivery firms operating in New York announced they were closing down.
One of them was Fridge No More, which launched in October 2020, offering quick delivery and no fees for orders of any size, but it shut up shop when a deal with a potential buyer fell through.
The closure at around the same time of Buyk, which offered deliveries in Chicago and New York in just 15 minutes, resulted in about 870 job losses.
Sanctions on Russia, where Buyk's founders were from, made it more difficult for the company to continue. The founders had been providing bridge financing until the company's next formal funding round.
A wider difficulty both companies had in securing financial support was seen as a key factor in both closures, and reflected a loss of enthusiasm among investors in food-delivery services.
Last year Brittain Ladd, a food supply chain consultant, told media that fast grocery delivery was "the worst business model ever created", with many such firms dependent on venture capital funding for their existence.
---
Join us at SIAL Paris as exhibitor Join us at SIAL Paris as visitor