600-STRONG SAM'S CLUB ADDS FRESH MEALS DELIVERY FOR MEMBERS
Walmart's membership warehouse brand Sam's Club has tied up with Fresh n' Lean to bring an organically-sourced ready-to-eat meals delivery service to its members.
The move follows in the wake of other grocery players such as Kroger expanding their services to include on-demand meal options. Fresh n' Lean's prepared meals are non-bioengineered, and fresh, not frozen, and are ready to eat in 2-3 minutes.
This first-of-its-kind trial for Sam's Club – which has annual sales of $64 billion (€55.4bn) from 600 locations – was carefully researched in advance. Christa Breeden, a Sam's Club merchant for prepared foods, surveyed more than 5,000 members and found that there was demand for healthy meals delivered to their doorsteps.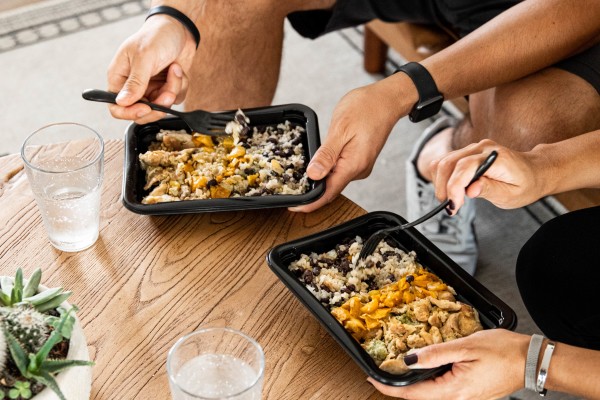 Three meals plans from Sam's Club for starters
Laureen Asseo, the founder and CEO of Fresh n' Lean, commented: "A relationship with Sam's Club means a great deal to me," she said. "It gives us the ability to reach millions of Americans and further support our mission to redefine fast-food and really provide quality fuel for the body."
Sam's Club has launched three Fresh n' Lean meal plans – each featuring five meals, for $58.98 and $53.98 depending on the membership tier – as follows:
Assorted: Salsa Verde Chicken, Cilantro Lime Steak, Plant-Based Crab Cake, Cajun Salmon, and BBQ Pulled Chicken
Vegetarian: BBQ Jackfruit, Crab Cake, SW Chili, Tofu with Cilantro Rice and Asparagus, and Egg and Beyond Meat Sausage
High Protein: BBQ Pulled Chicken, Braised Beef, Salsa Verde Chicken, Cilantro Lime Steak, and Egg Sausage
Asseo – who started her company from her one-bedroom apartment when she was just 18, to help her dad combat his health issues – said she was looking forward to seeing how Sam's Club members react to the new offerings. Fresh n' Lean meal plans can be ordered online at samsclub.com.
---
Join us at SIAL Paris as exhibitor Join us at SIAL Paris as visitor