AMERICAN MEAT SALES HOLD THEIR OWN AT $82 BILLION IN 2021
Despite the hype around meat alternatives, American consumers continued to buy meat in large quantities last year and the category also showed itself to be a money spinner for retailers.
In a recent webinar called More Than Meats the Eye (full video below), analyst IRI revealed that 2021 saw meat sales hit $82.2 billion, flat versus 2020, but with a staggering 98.5% of households buying meat last year. What's more, the data revealed basket spend across a store for meat buyers averaged out at $86.30, 118% higher than for non-meat shoppers.
The numbers were culled from more than 20,000 retail stores and millions of shoppers' baskets and offer the meat industry some hope for the future. This is despite the storm clouds it faces in terms of animal welfare and environmental concerns.
More variety was on offer
Drilling down, Jonna Parker, principal, fresh foods at IRI noted that meat sales held up in 2021 by leveraging the category's "super power" – a wide variety of options. US shoppers were able to buy an average of 42 different cuts or kinds of meat. This meant that, compared to pre-pandemic, "Americans bought more meat, more often and in more varieties".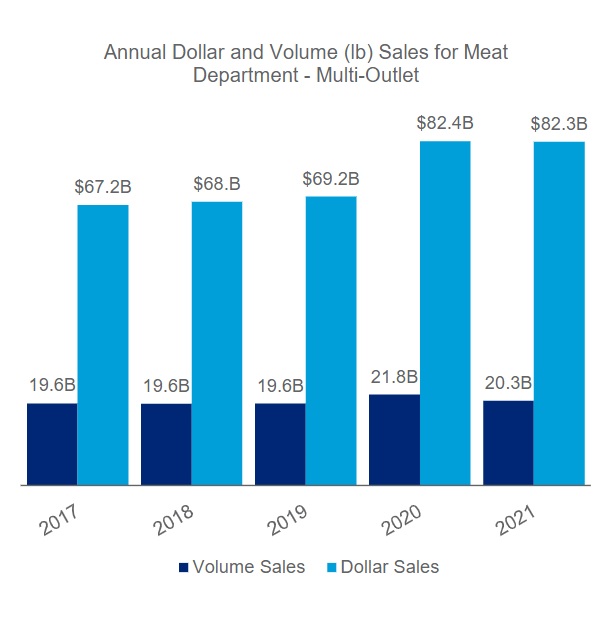 Bacon had the highest share of shoppers' wallets at 23% of all meat spending. The go-to common cuts represented a lower share of sales in 2021, with declining sales growth. For example, ground beef was down by 4.6% (and flat by volume sales), pork loin was down 4.3% (and down 9.5% by volume), while chicken breast fell by 1.7% (and down almost 5% by volume).
Americans bought more premium cuts
Against these slides were some important growth areas in 2021, particularly for premium lines. Beef loin in dollar sales were up 4%; prime cuts rose over 22%; and Wagyu beef soared by a huge 79%. Additionally, some peripheral segments drove the meat category: in terms of dollar sales cooking meal kits grew by 34%; frozen processed poultry was up by 13%; and deli prepared foods and meals rose by 23%.
Parker commented: "All in all, the past five years have shown tremendous growth for meat with 22% more American dollars spend than in 2017."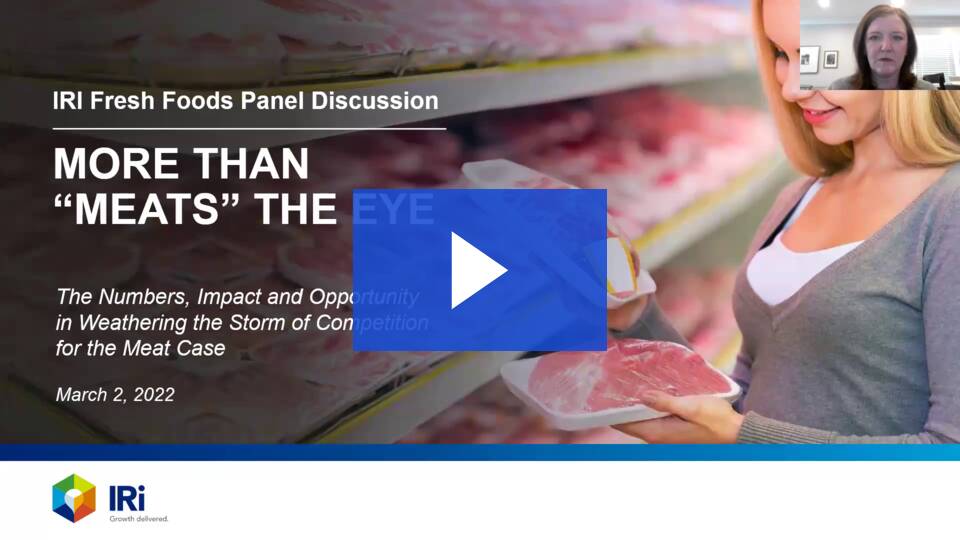 ---
Join us at SIAL Paris as exhibitor Join us at SIAL Paris as visitor