BRAZILIAN CHICKEN EXPORTS SOAR, GROWING 5.7% IN MARCH

Brazil exported a total of 419,000 tons of chicken meat in March, 5.7% more than the volume shipped in the same month in 2021, according to the Brazilian Association of Animal Protein (ABPA). However by value, the growth rate was much higher.
The São Paulo-based association, recorded March export revenue at just over $770 million, 28% higher than in March 2021 suggesting that export markets were looking for higher value products. Within the statistics, chicken meat includes all fresh and processed products.
ABPA president, Ricardo Santin, commented: "The Brazilian sector is reinforcing its international presence this year, given the favourable scenario for imports in the global market, which is suffering the effects of the various outbreaks of Avian Influenza among large producers and exporters.
"In this context, the fact that Brazil has never registered the disease in its territory becomes a competitive advantage for us. The good flow of exports has helped to compensate for the losses generated by historical highs in production costs."
Quarterly Brazilian results even better
For the first quarter of 2022, year-on-year chicken meat exports rose in double digits, just crossing the 10% mark to reach 1.14 million tons. Again, the revenue growth was substantially higher at 31.5%, pushing sales to $2.05 billion for the period.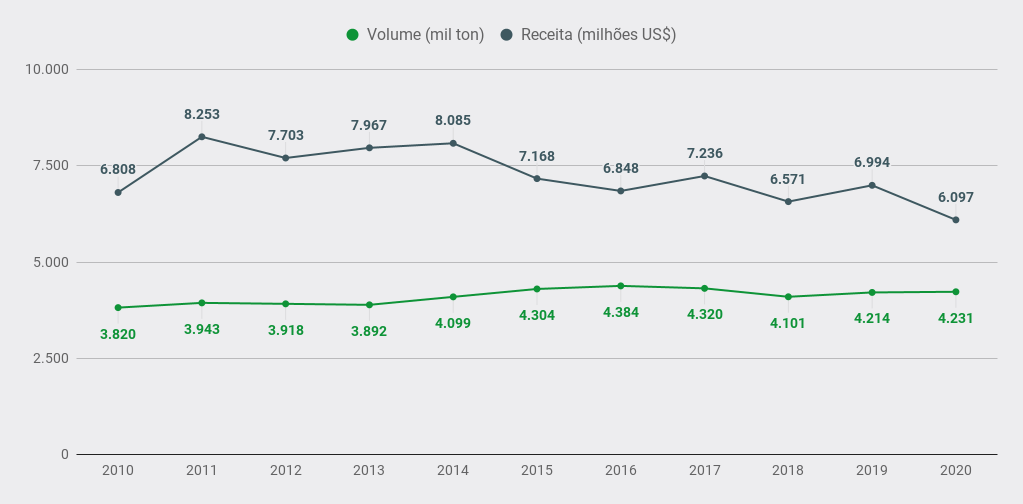 Among the import destinations, China returned to the top of the leader board for monthly sales with imports of 60,300 tons in March, 8.4% higher by volume, year-on-year. In second place was Japan with 39,100 tons (a rise of 10.6%), followed by the United Arab Emirates ranked third with 36,100 tons but showing volume growth of 60%. South Africa and Mexico completed the top five spots.
Director of markets at ABPA, Luis Rua, said: "With the conflict in Eastern Europe, Brazil has been increasingly called upon to strengthen its position as the world's leading exporter of chicken meat. Practically all our main chicken meat export destinations registered a significant increase in their Brazilian imports, China being the main highlight."
---
Join us at SIAL Paris as exhibitor Join us at SIAL Paris as visitor