PEPSI DELIVERS ULTIMATE S'MORES HACK WITH NEW LIMITED BATCH OF FLAVOURS
Fans of Pepsi have the chance to mix and match their favourite treat with the brand's latest creation.
Lovers of the iconic soft drink can now indulge in a new flavour reminiscent of summer campfires with its new series of S'mores flavours.
The new range includes three distinct flavours all packed into individual 7.5oz Pepsi mini cans to encourage mixing and matching your way to finding the perfect beverage combination. The new flavours are:
– Toasty Marshmallow: An entirely new concoction taking a marshmallow base with layers of toasted notes to mimic a light fireside taste
– Graham Cracker: Infused with notes of honey and cinnamon to achieve the perfect balanced graham cracker flavour
– Chocolate: Containing dominant tones of cocoa with hints of vanilla to create an extra creamy sweetness, mimicking a slightly melted chocolate flavour
Chief marketing operator Todd Kaplan commented: "S'mores is one of the most unapologetically delicious treats that everyone likes to enjoy in a different way. So, we at Pepsi are thrilled to introduce an entirely new way to s'more with our Pepsi S'mores Collection.
"This newest drop allows fans to construct their own s'mores to their liking, with the perfect amounts of graham, marshmallow, and chocolate, in a deliciously indulgent drink without any of the mess. We can't wait for fans to try it."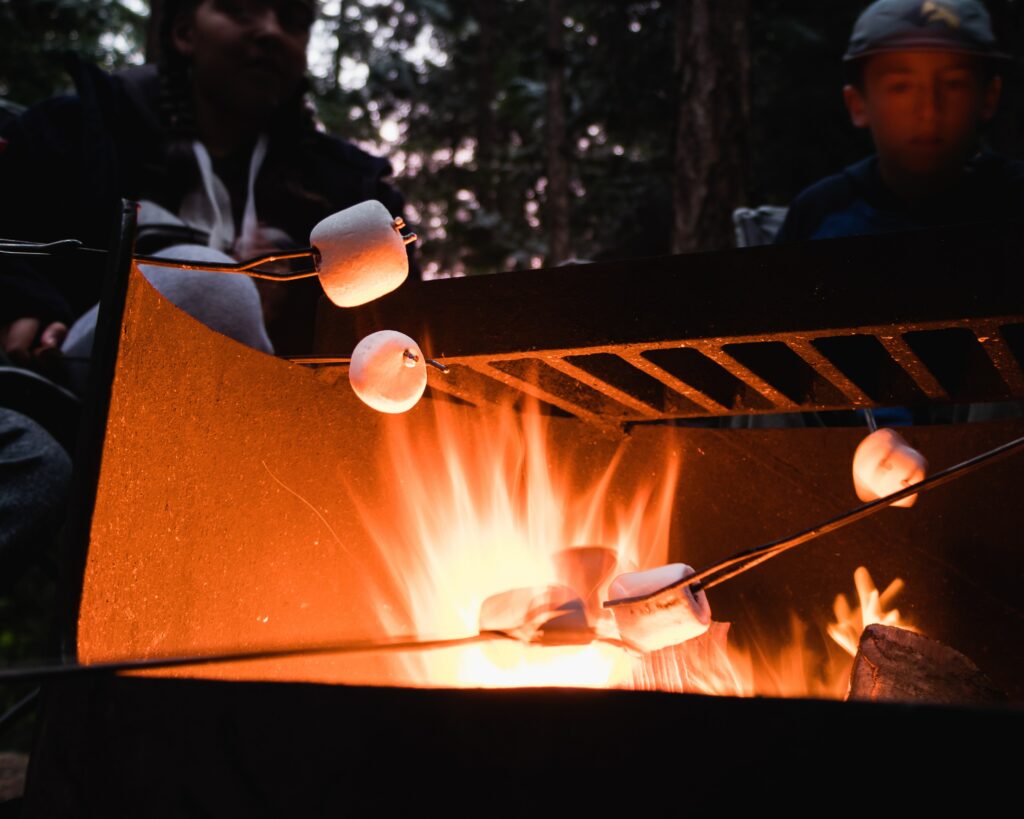 On the last day of summer, fans have the chance to win the collectible trio of mini can Pepsi flavours by sharing how they s'more. The indulgent treat has become a cultural phenomenon, so much so that demand for the classic dessert has cemented s'mores as a top food trend in 2022.
Those wishing to enter the competition must act quickly to be one of 2,000 lucky winners. Fans can share an image or description of how they s'more on Instagram or Twitter with the hashtags #PepsiSmores and #Sweepstakes and follow @Pepsi for a chance to win a set of the limited-edition range.
Recipes have been provided for aficionados to fully optimise their experience with the new Pepsi S'mores Collection. These include:
– The Classic – Perfectly balanced. Start with a cold glass, add 1/3 Graham Cracker, 1/3 Chocolate and 1/3 Toasty Marshmallow.
– Marshmallow Lovers – Start with a cold glass, add 1/2 Toasty Marshmallow, 1/4 Graham Cracker and 1/4 Chocolate.
– For the Graham – Often overlooked but always reliable. The notes of honey and cinnamon create the staple ingredient in any s'more creation. Start with a cold glass, add 1/2 Graham Cracker base, 1/4 Chocolate, 1/4 Toasty Marshmallow and top with an extra splash of Graham Cracker.
– The Chocolate Connoisseur – Start with a cold glass, add 2/3 Chocolate, 1/3 Toasty Marshmallow and a splash of Graham Cracker.
The Pepsi S'mores Collection comes on the heels of several of the company's unique and indulgent flavour innovations including Maple Syrup Cola, PEPSI X PEEPS, Pepsi Apple Pie, and Pepsi x Cracker Jack, to name a few. The S'mores Collection is available in uniquely designed 7.5 oz mini cans.
Earlier this month, the brand launched a campaign under the hashtag #BetterWith Pepsi marking the return of the football season. With the "Pepsi 18-week Pack," one lucky fan will have the chance to live in for all 18 weeks of the 2022 NFL season. It also takes game days to an entirely new level, ensuring everything you need for a marathon day of football is within reach. It is outfitted with turf carpet, field-goal themed décor, a football shaped ottoman to heat and store your favourite eats, a Gametime Fridge TV and bleacher seats.
---
Join us at SIAL Paris as exhibitor Join us at SIAL Paris as visitor