US GROCERY BUDGETS PREDICTED TO RISE BY 14% IN 2022, ACCORDING TO NEW SURVEY
American consumers expect to spend around 14% more on their grocery shopping in 2022, according to a new consumer survey from KPMG.
A poll from the accounting firm revealed that shoppers will spend around €539 per month for groceries in 2022. That value was approximately €470 in 2021. 
One thousand US consumers were polled for the survey, with the majority predicting that they would spend between €89 to €440 per month on groceries. On average consumers predicted they would spend 22% more than they did before the pandemic. For comparison, consumers predicted they would spend 15% more between the years 2019 and 2020.  
The poll is significant as it shows an increase in grocery expenditure unlike other products. Consumers predicted they would spend 14% more on personal products, 10% on clothing and 3% for media and entertainment.
Online grocery shopping skyrocketed in 2021 
Market experts expected online grocery shopping to rise throughout the Covid-19 pandemic. That said, there are some seismic numbers from KPMG's report, with the grocery sales increasing by almost 200% at some points between January 2020 and September 2021. 
For perspective, the amount of online customers in the food industry rose by 5% in this same time period. Online grocery and meal service were the most popular channels. "Grocers experienced significant increases in sales as many consumers began eating at home for all three meals in the day", KPMG noted in its 2022 report. "With so many consumers able to work from home and with their anticipation of rising prices factoring into their budgets, overall grocery spend is expected to be higher year over year compared to 2021".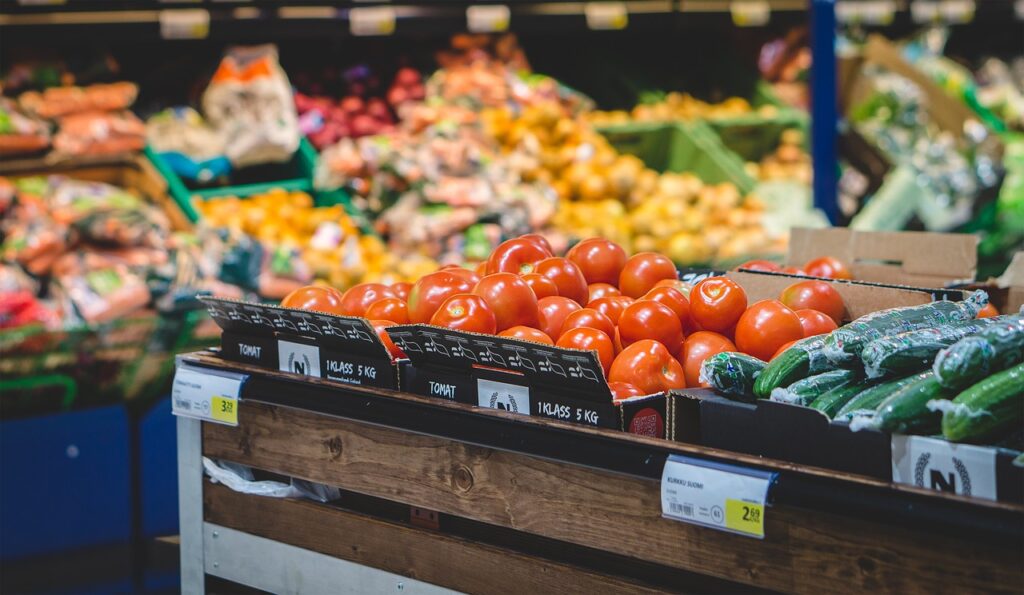 Grocery expenditure unlikely to disrupt restaurants 
Research shows that consumers cook around 64% of their meals at home. This is in contrast to 22% of meals eaten dining out or from takeout. It is worth noting that rising grocery expenditure will not necessarily disrupt spending on restaurants. Spending on restaurants increased steadily through the last year, especially between the months of March and September. Around 22% of respondents noted that they would be buying takeout food more often in 2022.
That said, reports show a large number plan to cook and prepare more meals next year. "While one might expect grocery budgets to decline as consumers spend more time away from home, this net increase is a result of a confluence of both headwinds and tailwinds affecting the industry", KPMG noted in their report.
A large number of consumers prefer to work from home moving forward, a trend that wasn't necessarily prevalent before the Covid-19 pandemic. "More consumption will be 'away from home' compared to 2021, indicating some pickup in restaurant demand", KPMG noted. Around two thirds of those polled are able to work from home, with over a third working from home all the time.
Loyalty pays off
Twenty-nine percent of respondents to the poll said that supermarket loyalty programmes are a deciding factor to save money when grocery shopping. Granting access to exclusive deals and discounts, loyalty points are provided at most major US supermarkets. 
Supermarket chains such as Kroger and Food Lion have loyalty programmes that are free to sign up to. Doing so will give customers access to sale prices, fuel points and even personalised coupons based on recent purchases.
Elsewhere, chains like Whole Foods have a less traditional food programme, tying the premium services to Amazon Prime subscribers. Amazon acquired the supermarket chain back in 2017.
---
Join us at SIAL Paris as exhibitor Join us at SIAL Paris as visitor