WALMART LIFTS EXPECTATIONS AFTER STRONG Q3 PERFORMANCE
Walmart has raised its outlook for sales and profit growth for the full year, after a strong performance in the third quarter of 2021.
Walmart's total revenue in Q3 increased by 4.3% to €124.9 billion, representing an additional €7.8bn in sales. Sales in Walmart's US stores increased by 9.3%, with Sam's Club up 19.7% (+13.8% ex-fuel).
US ecommerce sales increased 8%, and by 87% on a two-year stacked basis; international net sales decreased 20.1% (-€5.3bn), with recent divestments impacting sales (€8.4bn). Operating income increased by 0.2% to €5.2bn
Stewart Samuel, program director, Canada, at RetailAnalysis, said this strong set of results has provided Walmart with the confidence to raise its outlook for the year.
Improving outlook
Samuel said: "It expects US comp store sales to be above 6% (ex-fuel) and earnings per share of around €5.69, compared to previous guidance of €5.51-€5.65. Its performance in the US was particularly strong, making share gains in grocery. Food categories increased sales by $3.6bn, the strongest growth in six quarters."
Inflation and supply issues
Samuel said the business is well-positioned for the holidays, with solid availability across key items. 
"Walmart has been leaning into its supply chain expertise and ability to manage cost inflation to overcome some of the key trading challenges this year," he said. "In both these areas, its scale has made a difference, with pricing gaps better than they were pre-pandemic. It has worked with several suppliers to take prices down, while others are rising, to help them gain share.
"For Walmart, a strong inflationary environment provides it with an opportunity to amplify its low-price credentials and attract new shoppers. The retailer has also taken steps to mitigate transit and port delays including adding extra lead time to orders, chartering its own vessels, rerouting deliveries to less congested ports, and expanding overnight hours at key US ports."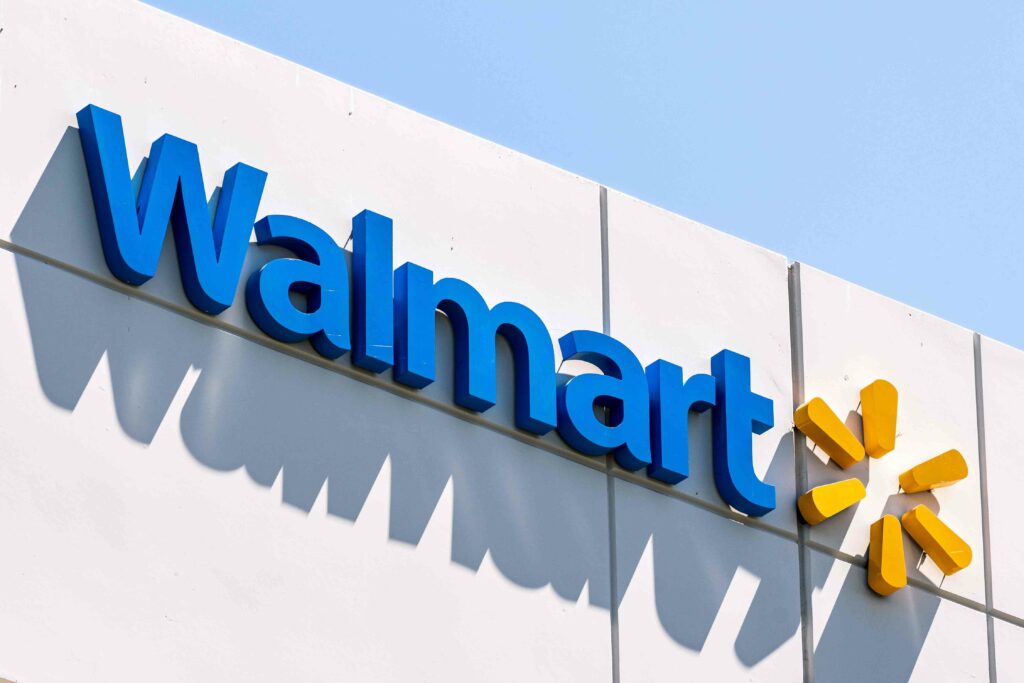 Driving the flywheel
Stewart Samuel, program director, Canada, at RetailAnalysis, said the retailer also made progress on other elements of its flywheel. It ramped up its Marketplace by over 21 million additional items and increased advertising sales through Walmart Connect by almost 240% on a two-year stacked basis. 
"Beyond the US, it is also making progress with advertising income in Canada, Mexico, India and Chile," Mr Samuel said.
"Both these ventures have the potential to be businesses of significant scale over time and making a major contribution to profitability. During the quarter it also launched its GoLocal delivery service for other retailers and expanded its Spark driver platform to over 900 cities."
Reshaped international portfolio
Walmart's international performance continues to be impacted by its divestments in Japan, Argentina and the UK.
Samuel said: "Within its retained markets, sales increased 10.3% on a constant currency basis. China led the way in the quarter with net sales up 18.8% and comp sales up 16.5%. "This was driven by a strong performance from Sam's Club and ecommerce (+96%). In Mexico and Canada, comp store sales increased 6.0%, with ecommerce sales up 27% and 31% respectively."
Sam's Club shines
Sam's Club has significant momentum within the business. The strong comp sales performance was driven by double-digit transaction and solid ticket growth. It benefitted from stimulus spending and inflation. 
Samuel said: "On a two-year stacked basis, comp sales increase 27.7%. Ecommerce sales increased 32% in the quarter. Membership income increased 11.3%, the fifth consecutive quarter of double-digit growth."
Global omnichannel approach
Walmart's omnichannel approach is working across all markets and what's becoming more apparent is the high degree of consistency of between its various operations. 
Samuel said: "This is enabling the sharing of best practices to happen more quickly, helping to accelerate the transformation of the business. While it continues to ride the tailwinds, it is also positioning itself for the future. 
"Further investments in supply chain capacity and automation will not only unlock revenue opportunities but will also help to make it a better business."
---
Join us at SIAL Paris as exhibitor Join us at SIAL Paris as visitor