FETZER BOOSTS 'CLIMATE SMART' POSITIONING WITH SOARING B CORP SCORE OF 130
California's Fetzer Vineyards has scored a high 130 in a new B Corp evaluation reflecting the wine company's ongoing commitments to regenerative agriculture and climate-related practices.
The score of 130 in the environment category puts Fetzer Vineyards in the top 5% of companies of its size among B Corporations globally. Certified B Corporations are businesses that meet the high standards of "verified social and environmental performance, public transparency, and legal accountability to balance profit and purpose" according to the certifying body.
Fetzer, the largest winery certified as a B Corp in the US, saw its score jump by 37% from its last assessment in 2017. On the back of organic and regenerative farming, resource conservation, achievements in 100% green energy use, zero waste certification and more, the wine company is at the leading edge of responsible wine production.
"For more than 50 years we have continuously worked to improve both our environmental and social impact," said Fetzer Vineyards CEO Giancarlo Bianchetti. "On the heels of declaring a climate emergency last year, it is imperative to demonstrate progress toward our goal of accelerating efforts to do better for people, communities and planet. Our latest B Corp score reflects these efforts, and we will continue to advance our actions to build on this momentum."
Ongoing environmental strategy
Fetzer – founded in 1968 and now part of Chilean global powerhouse Viña Concha y Toro – has already been recognised for its environmental approach. In 2015, the company was the first recipient of the California Green Medal Leader award, based on its sustainable practices. Then in 2017, Fetzer was commended at COP23 in Bonn, Germany, by the United Nations Climate Change secretariat, which recognised the winery's work toward a climate positive future.
With a focus on crafting wines made from sustainable, organic and biodynamic grapes, Fetzer is a top 12 marketer of wines in the US and the nation's primary importer of South American wines. Earlier this year, the $946 million turnover parent Viña Concha y Toro itself announced it had achieved B Corp certification – along with certification for each of its winery holdings not previously certified.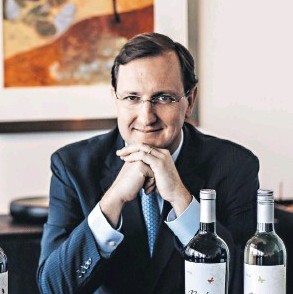 B Corp standards are high. To qualify for certification, a company must complete a rigorous B Impact Assessment (BIA) and obtain a minimum of 80 points on a 200-point scale. The average company scores around 50 points, well below the threshold for certification. During the BIA, businesses are rigorously assessed and measured in five areas: workers, community, governance, environment and customers.
B Corp numbers are growing
Fetzer first became B Corp certified in 2015, scraping in with an initial score of 80.2. By 2017 the winery increased its overall score to 95.1 and in the years since, Fetzer has continued its efforts across focus areas such as worker benefits; policy advocacy for social and environmental standards; ethical marketing; and climate-friendly practices.
"The BIA gives us a great framework to ensure we're looking at improvement across impact areas, and we are committed to diving deeper and doing better across our business as we move into our next chapter," said Fetzer's director of regenerative development and sustainability Jess Baum.
Today, there are more than 4,000 Certified B Corporations in 77 countries and 153 industries, unified by a single goal to transform the global economy and benefit all people and the planet.
In April, the latest California Wine Community Sustainability Report released by the California Sustainable Winegrowing Alliance (CSWA) showed wide implementation of sustainable practices in vineyards and wineries around the state.
Among the data in the report are the following:
Water Efficiency: 82% of growers used micro-irrigation systems to target irrigation, optimise water use and conservation
Energy Efficiency: 90% of growers reduced energy use through water pump improvements, the largest energy saving opportunity in the vineyard
Pest Management: 83% of growers used cultural practices to naturally manage pests, reducing need for pesticides
Soil Health: 99% of growers used resident vegetation, cover crops and/or compost.
Allison Jordan, CSWA executive director said: "These practices improve resource efficiency and wine quality, reduce risks and, in many cases, reduce costs, while contributing to a healthier environment, stronger communities and vibrant businesses." California's position as the world's fourth largest wine producer, helps to amplify the environment and sustainability message.
---
Join us at SIAL Paris as exhibitor Join us at SIAL Paris as visitor