SIAL INSIGHTS REPORT HIGHLIGHTS NEW CONSUMER FOOD PREFERENCES – AND PLEASURE REMAINS IMPORTANT
SIAL Paris, one of the world's largest agri-food trade fairs, has released details of a major survey of consumer views on food, under its SIAL Insights initiative.
Made up of three studies looking at trends in food consumption, the research was carried out by three partner experts, Kantar, ProtéinesXTC and NPD.
Each of these partners canvassed the views on a different subject: Kantar focused on consumer expectations, ProtéinesXTC on food innovation and NPD Group on out-of-home catering.
This detailed analysis of the state of food preferences involved consumers in European countries, Israel, the Middle East, the United States, Brazil, China and South East Asia.
In Europe, SIAL Insights studied consumer behaviour mainly in France, Germany, Spain, Italy and the United Kingdom.
If the analysis of consumer habits in the three surveys were to be summed up simply, one element emerges when it comes to gastronomy and delicatessen: pleasure.
Underlying trends also emerged in the analysis, including that consumers are keen for food that is as unprocessed as possible, natural and good. Indeed, the survey revealed that around seven out of ten consumers are looking for healthy products without additives.
Attention to ingredients and the composition of food remains high, with SIAL Insights participants expecting it to be simple and natural.

Health remains a key issue when it comes to food preferences. As in the survey in 2020, more than 70% of consumers believe that they have changed their eating habits in the past two years, mainly by opting for healthier foods.
In the post-pandemic world, two-thirds of consumers favour products or ingredients that boost their immunity, SIAL Insights found.
Some of these findings echo pandemic-related trends reported over the past two years, including a growing preference in many parts of the world for organic food.
The surveys of consumer views also highlighted concerns, with seven out of ten consumers worried that food may pose a health risk.
Other findings of SIAL Insights include a preference among consumers for food that reflects the world that they want to live in, so ethical factors have become of particular importance, and choosing a particular diet is a societal choice.
Reflecting this, consumers are increasingly concerned by the environmental impact – as well as the effects on their own health – of their food choices.
In line with this concern about the environment, the carbon footprint of food is also high on the list of importance of consumers, SIAL Insights found.
Fortunately, this awareness of wider issues related to food does not mean that the public wants to compromise on pleasure. Far from it, because food has become a particularly important source of comfort during a period of economic and political crisis.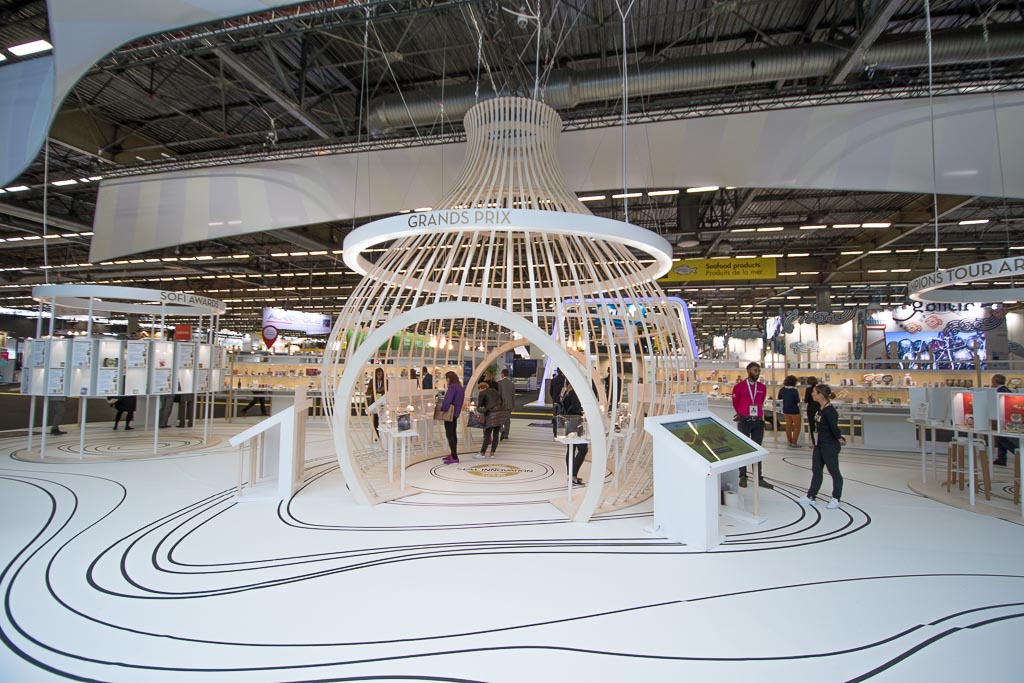 This means that indulging in food has become more important for consumers, with SIAL Insights finding that between three and five out of ten consumers in Europe, and up to six or seven out of ten in Asia, have indulged themselves more often during and since the pandemic with gourmet and comforting products.
These might be a little bit greasier than they would have preferred before, or sweeter, but savoury indulgences too have become popular.
Price, however, has become a major obstacle to the consumption of good products, especially with the strong inflationary trends of recent months. In the survey, 14% of respondents said they were not ready to pay more, an increase of two percentage points compared to before the pandemic.
Cost has been a factor in an apparent recent reduction in popularity of organic food among some consumers, especially those in France and Spain.
Finally, another trend will reassure the delicatessen sector: consumers are in favour of cooking at home. The research found that 56% of them admit to having gone back to the stove and rediscovered the joys and benefits of "doing it at home".
The possibility of saving money by cooking at home is thought likely to influence consumption habits in the coming months. These trends are set to be confirmed in the next edition of "Gourmet Selection".
---
Join us at SIAL Paris as exhibitor Join us at SIAL Paris as visitor