SIAL Talks 2022: Alternative protein market in the US – drivers for growth
In this latest SIAL Talks, we hear from Mark Stevens, VP Marketing at Emerald Expositions on innovations in the alternative protein market in the US and key drivers for change in the food landscape there
As of 2020, roughly 6% of the US adult population identified themselves as vegan – a 500% increase since 2014. 23% consider themselves flexitarian, meaning that they are slowly reducing their meat consumption in a bid to eventually eliminate meat products from their diet altogether.
40% of US consumers have tried alternative proteins, and of that 40%, 67% are regularly purchasing them from grocery stores. In terms of key drivers behind these significant changes, Stevens cites a few factors – rising consumer awareness around ethical and environmental concerns which have been illuminated by an Environmental, Social and Governance (ESG) code and labelling – "it covers everything from labour practices to manufacturing processes, and it's essentially an ethical code for businesses right now.
"In addition, there are at least half a dozen financial institutions that have ESG rankings or scoring. US citizens have become more adept at identifying companies that they're willing to invest in whether it be a financial investment within stocks, or just at the grocery store, and what productsthey're purchasing.
The second element driving dietary change has been COVID-19. During the COVID-19 pandemic, people had time to reflect on their diets and lifestyles, and had time to think about what they were putting into their bodies. "There was lots of introspection about what foods they were eating, and the health benefits of those foods," Stevens said. "And there's a greater focus on personal health in general."
In addition, there were supply chain issues around the world, but in the United States in particular, there were meat shortages for the better part of two years. So, some of the changes within people's diets were forced. "Shoppers simply wouldn't see meat on the shelves and were forced to find an alternative protein source," Stevens continued.
"Meat processing plants themselves were also highly impacted by COVID-19 as workers were together in very close quarters and a number of them were contracting, spreading it, and shutting down the processing plants and slaughterhouses. The USDA reported that 15% of chicken slaughterhouses, and 43% of pork slaughterhouses were all shut down for a majority of 2020.
"A portion of those never opened again. So, there was a supply and demand issue where the demand was there for some sort of protein but the supply was completely wiped off the shelves."
Big brands getting on board with alternative protein products
Feeling the change in the air, a number of big brands decided to proactively start building their offerings with alternative protein and alternative meat products. Major brands were coming to the market with partnerships with the likes of Beyond and Impossible.
"Burger King was an early adopter in 2020 and made a huge splash with their Impossible meat-free Whopper," Stevens said. "There have been pilot programs from McDonald's and Pizza Hut as well as a half dozen other US brands, and they want to bring that to the market and bring and make meat alternative products a mainstream staple to address the market demand. So there's money behind it as well."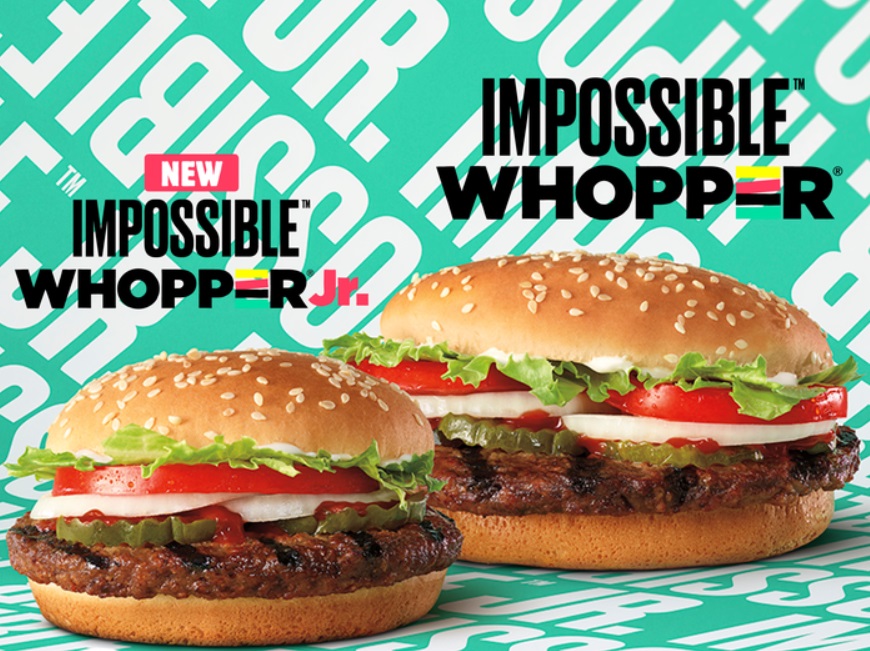 "This is just a small sample of some of the brands that have put significant investment into meat alternative products. Ingredion doesn't have 100% of its portfolio in meat alternative products, but it has a lot and obviously its market share is significant. Beyond and others also had huge IPOs during this period."
"Tattooed Chef is a is a frozen food operator. They're just getting started. They just recently had their IPO. Impossible is another that people are paying attention to and eventually they will likely go public."
The pizza market is another area where meat-free and dairy-free alternatives are prevalent, largely because brands can charge a premium of up to 25% to 50% more for these products, allowing pizzeria owners to make more profit. He cited a case study of Pizza Expo – the world's largest trade show dedicated to the pizza industry where in 2022, a massive 30% of exhibitors were involved in the alternative protein market in some way.
Stevens added that there is lots of private equity and investment behind these brands because they feel that there's a sprint to a wider audience. He also said that the planet and consumers' pockets could benefit from switching to a plant-based diet.
Alternative uses for farmland
"Right now, there are 240 million acres of farmland that are dedicated to raising crops just for livestock. If you were to reduce that, in some capacity, it would likely open up the door for more of that land for people. There's also a massive issue with what are called manure lagoons where animal waste from cattle and pork are stored. This contaminates ground water which then has to be treated."
"So, shifting from a meat-based to a plant-based diet would obviously reduce all of this impact, and also at the same time, save money for the consumer."
Looking to the future
Ending his talk, Stevens said that he didn't think "we're ever going to see a US economy that is lacking meat-based products".
He commented that more and more people are eating more meat today than they were before, even with an increase in the number of vegans in the United States.
"Likely, there'll be a careful balance between the two. So if we have veganism continuing to grow over the next five to 10 years, it's not necessarily a trend because it's been guided by other factors like ESGs.
"In addition, the meat industry is bouncing back with meat processing plants open again. And they're able to work capacity again, meaning the grocery store shelves are fully stocked. There's just an active choice from a consumer as to whether or not they want to buy a new product or a meat alternative product."
For more SIAL Talks, click here
---
Join us at SIAL Paris as exhibitor Join us at SIAL Paris as visitor