Kipster's live 24/7 chicken cams: how tech and welfare attracted Lidl
Lidl – the United Kingdom's cheapest supermarket according to influential consumer group Which? – is soon to become the first grocer in the country to start selling a range of revolutionary eggs, in an exclusive tie-up with Kipster
The chicken rearer and egg producer – which was certified as a B Corp in the summer – has a welfare-conscious approach to farming, allowing its stock to live in more natural environments, feeding them with upcycled feed. The end result is egg production with a significantly reduced carbon footprint.
The exclusive partnership with Kipster will see Lidl taking eggs from a so-called "farm of the future" that Kipster is now seeking approval for. This month, the company hopes to get the green light for the unit from Telford and Wrekin Council in the north of England. This will ensure that Lidl shoppers have access to the eggs from Spring 2025.
The farm will be operated by Shropshire-based Griffiths Family Farms and will feature live web cams streaming the chickens 24/7 to ensure that superior welfare standards are adhered to and visible to the public as part of a "what you see is what you get" campaign. The facility's reduced carbon footprint will also be further offset through the purchasing of carbon credits.
A first for the UK
Kipster is said to be leading the UK with its transformative farming concept, which was first introduced in the Netherlands in 2017 by founder Ruud Zanders. He commented: "We are delighted to be working with British farmers who are keen to take the next step towards more animal welfare and environmental sustainability. We are immensely grateful to Lidl for the trust they put in us to get Kipster off the ground in the UK. With their support, we farmers can close the gap between what we're doing and what people want and need, which is more ethically and sustainably produced food."
The Kipster concept, has several tech- and data-driven components – and has been developed in partnership with scientists and animal welfare organisations to meet the needs and instincts of chickens. The farms – which exceed typical free range standards – enable the animals to roam freely inside and out, with access to an indoor playground filled with daylight and fresh air.
Transparency for the consumer
By installing live 24/7 web cams, available on YouTube (see video above), the conditions chickens live in are available for anyone to see, demonstrating Kipster's dedication to transparency. Hendrix Genetics, a global supplier of chicken breeds and a standard setter for sustainable poultry breeding, says that "selecting for improved animal welfare contributes to more sustainable production of eggs."
Dr Tracey Jones, global director of food business at Compassion in World Farming said: "We fully support Kipster's barn system for laying hens as it addresses both animal welfare and sustainability concerns, as well as providing a good working environment for farmers. Compassion awarded Kipster a Good Egg Award and Best Marketing Award in 2018 for promoting welfare and environmentally friendly eggs, and we believe the Kipster concept has real potential for replication and growth."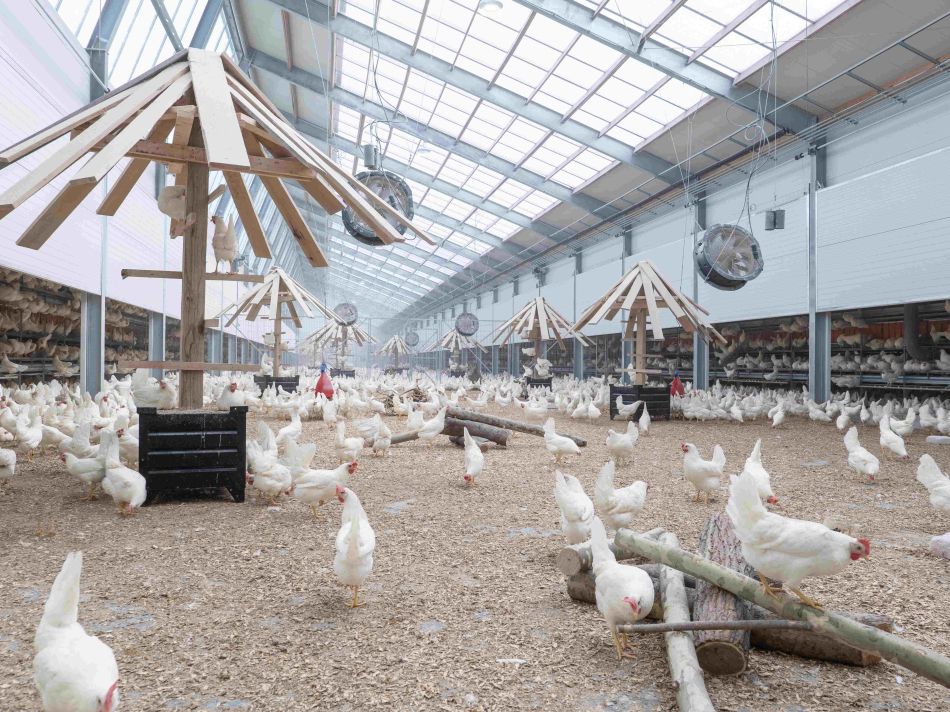 Using data, the company also has a clear route to tackling food waste. It takes a circular approach to what chickens and roosters eat, with animals eating a newly developed feed that is made of by-products from crop and food processing, such as faulty pasta products or unwanted food from bakeries.
The resulting upcycled feed has a carbon footprint that is around 40% of conventional chicken feed, with the remaining greenhouse gas emissions offset as mentioned above. It also shuns the standard industry practice of culling newly born roosters given their inability to lay eggs, instead rearing them to eventually be used for meat.
Peter de Roos, Chief Commercial Officer at Lidl GB, commented: "When we first met with Kipster, we were struck by their commitment to welfare standards for chickens and roosters, whilst also doing right by the planet. We want to give our customers the best products at the best prices, which is why we're excited to be the first to bring Kipster's eggs to our stores across Great Britain."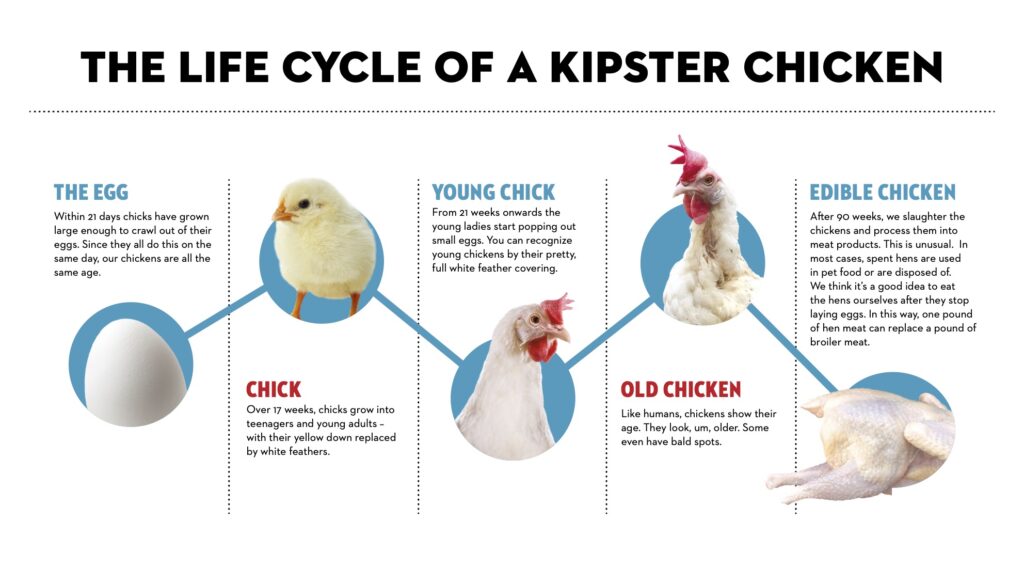 ---
Join us at SIAL Paris as exhibitor Join us at SIAL Paris as visitor