MEITUAN PEAK DAILY ORDER VOLUMES INCREASED TO 60 MILLION IN 2022
Chinese technology-driven delivery giant Meituan has just posted its 2022 results which showed steady momentum for its food delivery business, with peak daily order volumes surpassing 60 million and grocery showing robust growth. This was helped by developing its business model to meet broader consumer demand.
During the Covid crisis, food delivery became an increasingly indispensable service for Chinese consumers, and the number of transacting users as well as order frequency increased year-on-year in the fourth quarter of 2022. "We also refined our operations and enhanced marketing programmes across different scenarios," said the company. These included successful consumption campaigns around the World Cup.
These have led to "user stickiness" from what Meituan describes as high-quality consumers. Meanwhile, order contributions from high-frequency users have been enhanced over several quarters. On the merchant side, the company offered its 'Food Delivery Manager' programme for free to a wider range of partners and onboarded new merchants while accelerating the digital transformation of high-end restaurants.
In December 2022, demand for food delivery increased significantly due to the spread of Covid in China, so Meituan introduced measures to ensure supply and delivery capacity, which helped to ensure double-digit growth in order volume.
Operational efficiency
Grocery's growth in 2022, was boosted by improved operating efficiency in the fourth quarter, thanks to a surge in demand. "We expanded supply and further strengthened consumer mindshare to purchase fresh produce, snacks, daily necessities, personal care, prepared meals, and more," said the company. Consequently, average ticket size and order frequency continued to grow.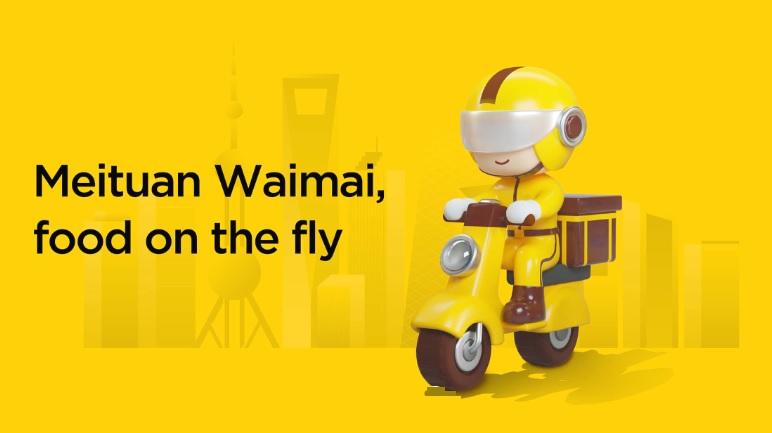 The company added: "During the pandemic, we ensured supply for people from the affected regions, and guaranteed the delivery capacity to fulfil higher-order volumes. In addition, we established in-depth collaborations with local governments and farmers from the products' places of origin, which helped farmers increase their income."
Looking ahead, founder and CEO of Hong Kong-listed Meituan, Xing Wang, said: "We continue to promote the digital transformation of local services and the retail industry through technology innovation to support the real economy.
Penetration into counties and villages
Meituan CFO, Shaohui Chen, added: "Thanks to the strong resilience of China's economy and the industry know-how we have built up over the years, Meituan has responded to impacts from the macro environment and continued to grow. We will continue to improve the strengths of our core segments."
During 2023, Meituan is continuing to implement its 'Retail + Technology' strategy to facilitate the recovery of local consumption. The company is optimising its on-demand delivery network and extending product coverage from meals to non-meals categories, including groceries, daily necessities, medicines, and more.
Meituan is also planning "to penetrate deeper into counties and villages" in China to provide its services for consumers in rural areas which the company says will support the circulation of agricultural products.
---
Join us at SIAL Paris as exhibitor Join us at SIAL Paris as visitor