PROV LAUNCHES ACCESSIBLE, HEALTHY SNACKS AS IT BUILDS SALES MOMENTUM OUT TO 2026
One of India's fastest-growing dry fruits snacks brands, ProV, has launched a new line called Minis, designed specifically for the Indian market, for healthy, on-the-go nutrition.
Set at a low price point, the product is expected to tap into the 'time poor' consumer market wanting healthy snacks for breakfast, or who wants alternatives to pack into their kid's lunch boxes.
Co-founder and chief marketing officer of parent company ProV Foods, Shalin Khanna, said: "Indian consumers often struggle to find healthy options for themselves and their families and often end up eating snacks like chips. The few healthy alternatives that exist tend to have higher price points, or lack flavour and taste. ProV is committed to bridging this gap."
Unusual flavours
Some unique flavours have been included in the Minis range such as Cashew Roasted & Salted; Nut & Seed Mix; Cashew Creamy Cheese; Cashew Cracked Pepper; Almonds Roasted & Salted; and Almonds Piri Piri. The company said it will launch additional flavours and variants over the coming months.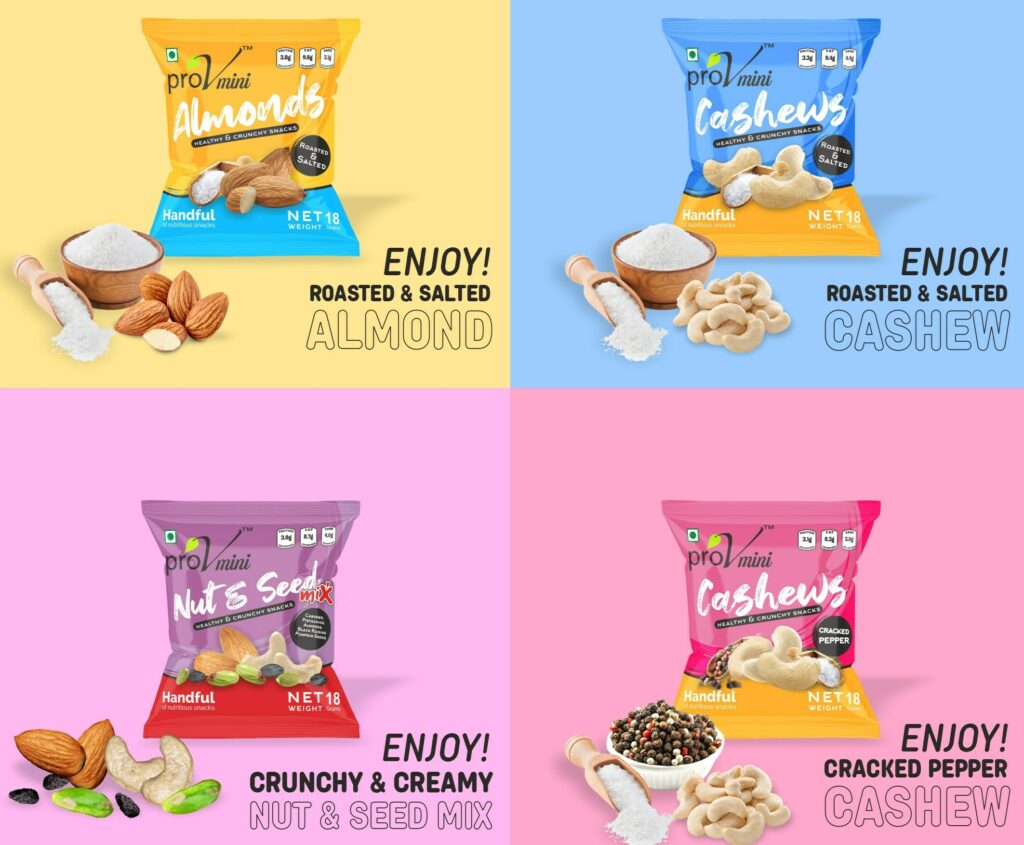 The products can be purchased from the ProV's own website as well as e-commerce sites such as Amazon, Flipkart and retail stores like DMart, More Retail, Metro Cash & Carry, and neighbourhood shops.
Headquartered in Mumbai, ProV Foods has seen fourfold growth in the past 18 months and has even more ambitious growth targets out to 2026. The company has direct relationships with 45+ direct growers and packers across the globe including in Afghanistan, California, Chile, and India.
According to ProV it believes in creating a line of what it calls 'Natures Nutritious Produce'. This means a focus on dried fruits, nuts, seeds and more that are easy to carry and always at hand, instead of reaching for fried snacks.
---
Join us at SIAL Paris as exhibitor Join us at SIAL Paris as visitor