INVESTMENTS IN AGRICULTURAL AND FOOD TECHNOLOGY RAMPING UP FAST AS $800 MILLION FUNDS LAUNCHED
In the latest indication that the world of finance is showing heavy interest in agricultural and food technology, an investment firm, ADM Capital Europe, is reportedly seeking $800 million (€759m) to invest in the sector.
The news follows the publication of figures indicating a wider upsurge in investments in the sector, with vertical farms and farm management software attracting significant amounts of finance.
ADM Capital Europe is aiming to raise $200 million for its Cibus Enterprise Fund II, which focuses on established agricultural and food technology start-ups.
The other $600 million that the company is hoping to generate from investors is for Cibus Fund II LP, which buys into firms in developed nations that operate in agricultural and food technology.
In 2019, ADM Capital Europe raised $452 million for its first Cibus fund and other investments, according to the Wall Street Journal newspaper.
The Cibus fund dates back to 2016 and was set up to make investments in a wide variety of agricultural and food technology interests.
"The Cibus Fund invests in rapidly growing food chain companies that adopt technologies to enable the profitable and sustainable capture of high-growth market and produce opportunities," ADM Capital Europe states in an online briefing.
The aim is to make investments in firms with "a demonstrable advantage in their chosen sector of the food chain, have a survivability bias in volatile markets by being cost competitive, and are working toward the highest environmental, social and governance standards".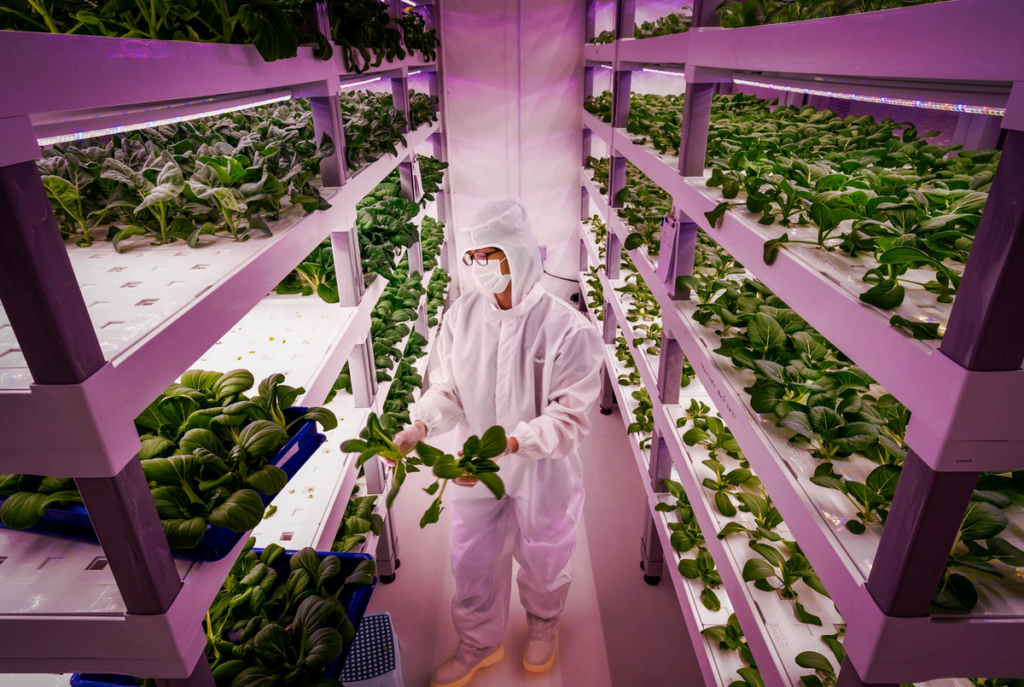 "These companies will produce, process and distribute more food whilst optimising inputs and mitigating any potential environmental damage as the industry deals with scarcity of resources and other exogenous factors," ADM Capital Europe states.
The fundraising efforts by ADM Capital Europe have been reported shortly after the 2022 AgFunder AgriFoodTech Investment Report highlighted a growing appetite among investors for agricultural and food technology.
According to the report, $51.7 billion was invested by venture capitalist investors in agricultural and food technology last year, which is 85% up on 2020.
In the UK, deals were valued at £1.3 billion, which AgFunder, an agricultural and food technology venture capital firm, said was up on the previous year's figure of £1.1 billion and the highest since it had begun recording data.
The UK's figure puts it fifth in the global league tables behind Germany, India, China and the USA, according to AgriTechE, a UK business membership organisation that published details of the AgFunder report.
Another set of figures, from Finistere Ventures, another agriculture and food technology venture capital company, also indicates significant growth in investments in the sector.
According to Finistere Ventures, total investments reached $22.3 billion in 2020, the last full year for which figures are available, which is more than double the total for 2019.

Indeed, media have indicated that agriculture and food technology investments grew by as much as 50% a year between 2010 and 2020.
Most of the investments in 2020 were in food technology, which accounted for $17.3 billion of the investment total, more than three times as much as for agricultural technology.
According to the AgFunder report, more than one third of food and agricultural technology was accounted for by online shopping or e-grocery.
Large swathes of investment are going into indoor agriculture, including vertical farming, which makes more efficient use of land, albeit at the cost of increased energy use. This sector is also seen as likely to grow because of concerns over food security.
Agricultural biotechnology accounts for around 5% of investments in the sector, according to AgFunder, while farm management software attracted about 10%.
Among the sub-sectors that are attracting investment is the Dutch greenhouse industry, with private equity playing a leading role and providing an alternative to support from banks, according to reports.
Media have suggested that a growing demand for "sustainably" produced fruit and vegetables has made the greenhouse sector particularly attractive to investors.
---
Join us at SIAL Paris as exhibitor Join us at SIAL Paris as visitor