MARFRIG COMMITS TO REDUCING METHANE EMISSIONS STARTING WITH 350 CATTLE
Marfrig – a global leader in the production of hamburgers and one of the largest beef companies in the world – is piloting a project to reduce methane emissions from animals in its production chain and make livestock more sustainable.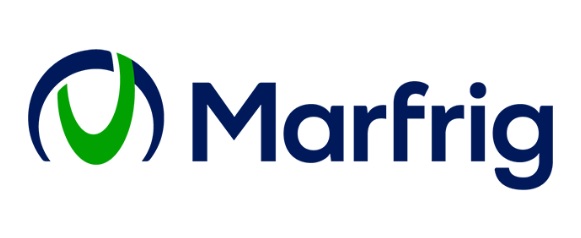 In July 2022, MFG Agropecuária, a supplier to Marfrig, started using SilvAir, a product developed by Cargill, in the diet of its cattle. In the first stage of the project, the product is being applied on a commercial scale using 350 animals at MFG's confinement farm in Tangará da Serra in the state of Mato Grosso, Brazil.
The product is used during the cattle confinement phase and the formulation is a source of nutrients which allows for diet optimisation. SilvAir is claimed to stimulate a natural process in the rumen, producing ammonia instead of methane. This effect has been documented by more than 25 articles published on ruminants by institutions such as the American Society of Animal Science in the United States.
Greenhouse gas reduction a priority
"The objective of using SilvAir is to optimise the productivity of the animals, allied to sustainable practices," said André Campanini, technical manager at MFG Agropecuária.
Paulo Pianez, director of sustainability and corporate communication at Marfrig, added: "SilvAir is a product with proven scientific effects, which reduces the emission of methane, the main greenhouse gas (GHG) in livestock due to enteric fermentation. This reduction is one of Marfrig's current priorities."
In order to cut emissions, the company has also worked along its production chain to develop systems such as livestock-crop-forest integration, genetic improvement for the slaughter of younger animals, better pasture management, and improved waste disposal.
Nutron, Cargill's animal nutrition brand in Brazil, is actively working to find ways to reduce methane emissions from livestock to ensure the sustainability of the entire production chain. "We believe that strategic partnerships combined with innovation are the main success factors for us to create significant positive impacts," said Celso Mello, CEO of Cargill Animal Nutrition Latin America South.
Marfrig reaffirmed its commitment to reducing GHGs in its production chain earlier this year. It claims to be the only company in its sector in the Americas to have its GHG emission reduction targets approved by the SBTi (Science Based Targets Initiative).
---
Join us at SIAL Paris as exhibitor Join us at SIAL Paris as visitor