Despite challenges, red meat industry sees unprecedented success in New Zealand
A new report has showcased the ways in which New Zealand has found success processing and marketing red meat.
ANZCO and Silver Fern Farms enjoy success in New Zealand meat industry
ANZCO Foods, one of the leading distributors of red meat in New Zealand, recently enjoyed its best ever financial year. The company's success mirrors that of fellow NZ distributors Silver Fern Farms and Alliance, who recorded a record after-tax profit and solid 12 months in 2021 respectively.
In 2018, ANZCO saw a restructure in which the ownership was transferred to Itoham Yonekyu Holdings, a Japanese company that had been a partner of ANZCO since 1984. This new success signals the effect of that takeover, as well as how product innovation and efficiency can drive New Zealand's red meat industry.
The company registered record profits of approximately €70 million ($75 million) before tax, with a celebrated strategy that has seen more successful results than during the previous three years.
Silver Fern Farms saw annual profits reach approximately €97 million ($103.8 million) after tax in 2021. The equity ratio reached 66%, with finance costs at around €2.8 million ($3 million). These results were reportedly partly driven by an investment from Shanghai Maling, which helped reduce debt in the company. Revenue was recognised as being 10.2% higher in 2021. Also, cost control helped pre-tax profit increase by an impressive 59%. The company is apparently enjoying positive trading conditions, with higher receivables and inventories in 2021 than 2020.
Silver Fern Farms was able to reinvest its revenue into a range of projects, with a reported value of around €56 million ($60 million) pledged towards projects such as the consumer launch of its Honest Burger products. The company also launched a venison brick product, which reportedly went on to become the best-selling venison product in the United States. The company has also invested in its infrastructure, reducing the use of fossil fuels at stations in Belfast, Ireland and Finegand, New Zealand.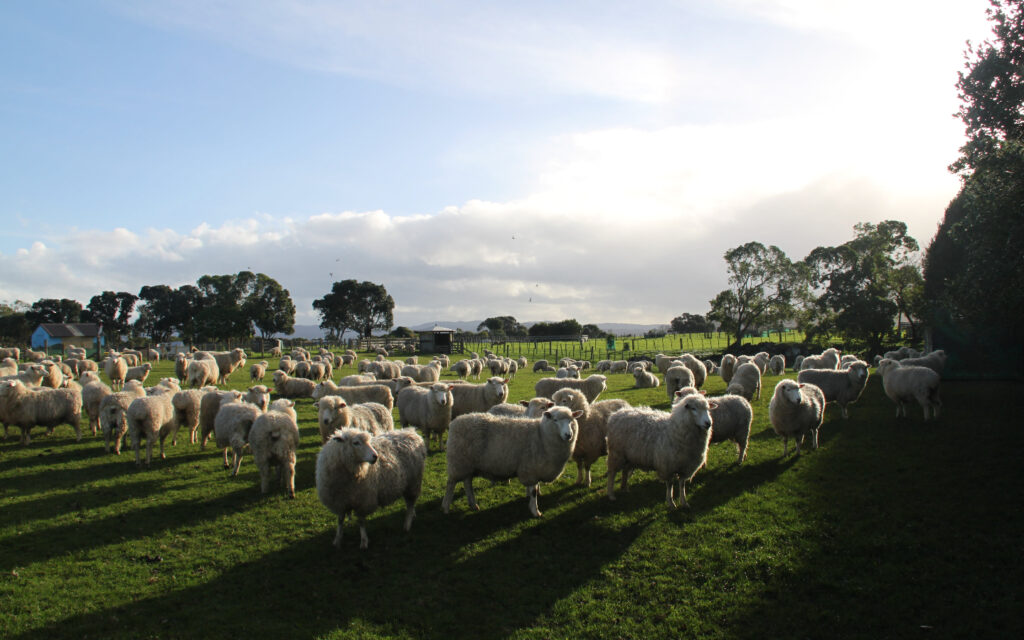 Success seen in other meat distributors across New Zealand
Other New Zealand-based meat distributors that have enjoyed success include Blue Sky Pastures, who reported a 20% higher profit in 2021 than in 2020, according to research published by Interest.co.nz. The report also cited privately-owned companies like AFFCO, Greenlea, Universal, Ovation and Wilson Hellaby as having "performed even better than those that are required to publish their results".
News of New Zealand's success with red meat is encouraging, especially when considering the obstacles presented by the global Covid-19 pandemic and its enduring effects. New Zealand's red meat sector has increased profitability in spite of this, while providing agricultural workers with record high market returns. The knock-on effect of this is bolstering NZ's food supply chain, products and marketing strategies.
Interest.co.nz reports that farmers in New Zealand are being compensated fairly for livestock, and imply that the processing sector, with newfound success, may adjust margins to guarantee a higher return. This would lead to further reinvestment in the industry.
The Alliance Group, a self-described "innovative food company taking New Zealand's finest quality produce to consumers around the world", enjoyed a profitable fourth quarter in 2021. However, the company has an earlier balance date, meaning there must be a wait until the benefits are fully observed. Profit for the cooperative was reported to be around €22.2 million ($23.8 million), after tax and shareholder distributions.
Alliance made capital investments of approximately €56 million ($60 million), with the majority of the funds pledged towards the launch of a Enterprise Resource Planning system, which will help the business transition amid a restructure of ownership.
---
Join us at SIAL Paris as exhibitor Join us at SIAL Paris as visitor