NEW RESEARCH PARTNERSHIP ENGAGES RED MEAT FARMERS ACROSS AUSTRALIA
Meat & Livestock Australia partners with Farming for the Future to conduct a multi-year study into farm businesses, including red meat producers.
The programme is intended to garner and share evidence with producers to help strengthen their farming businesses. Specifically, the study will look at how natural capital contributes to the profitability of farming.
Farming for the Future has been described as a research and change programme. It was initiated and seeded by the Macdoch Foundation in 2021, as a public interest initiative developed in partnership with an array of non-profits, industry specialists, government officials and philanthropists.
Meat & Livestock Australia is a producer-owned company providing marketing and research and development services for Australian and international clients. Managing director Jason Strong has noted that farming is integral to Australia's representation on the world stage. He also explained that, as the red meat industry pivots towards carbon neutrality, red meat producers need to know the costs and benefits of investing in natural capital.
"MLA is proud to be a partner of Farming for the Future, ensuring that the interests of the red meat sector are represented and considered as part of this once-in-a-generation, world-leading research project," the managing director said, in an interview with global media.
"Producers are already doing so much when it comes to managing their property's natural capital. Natural capital, in this instance, refers to all of a farm's biological and ecological assets. It includes native vegetation, productive pasturelands and croplands, as well as water resources, agroforestry, livestock and native animals."
Discussing the partnership, Farming for the Future director Dr. Sue Ogilvy said: "A core principle of Farming for the Future is to ensure that all project outcomes deliver practical benefits to Australian producers.
"Having MLA on board will help us to ensure that the ground-breaking research being undertaken, and the tools and resources that are built for producers and their advisors off the back of that research, meet the unique needs of Australian red meat producers."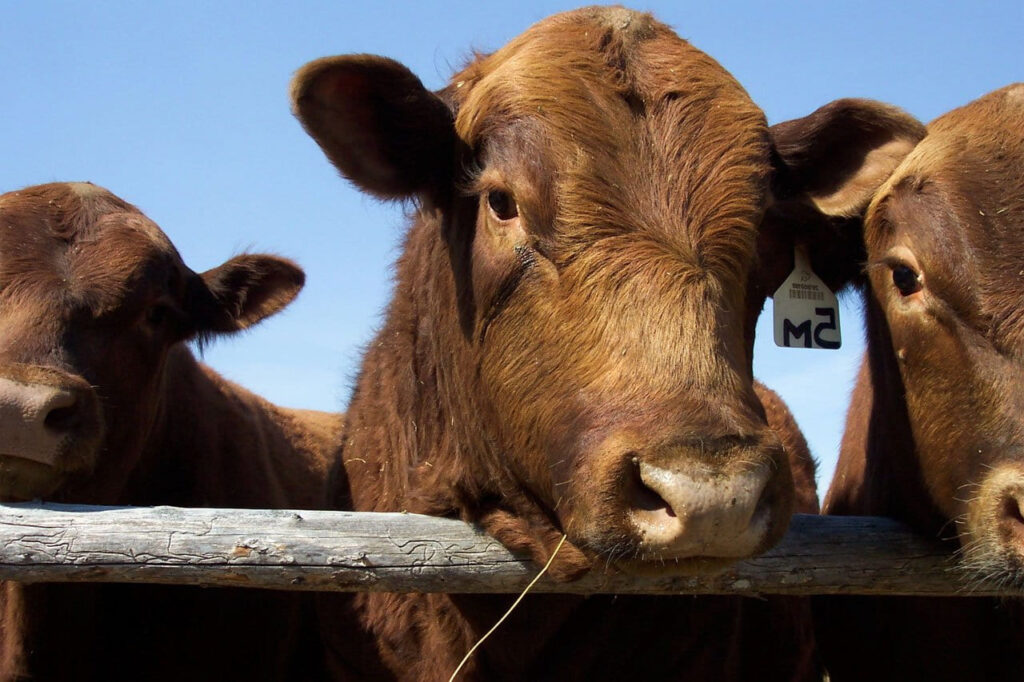 How red meat farmers can leverage natural capital into their business
Strong also noted that natural capital such as crops and livestock are included in farmer's financial accounts, but this could be expanded in the future.
"Most ecological assets are invisible to farm accounting, despite producers understanding their potential economic benefit," he said. "Farming for the Future is looking to examine how to quantify natural capital so it can become a major factor of production and part of mainstream farm management."
The managing director of Meat & Livestock Australia believes the research project will be essential in helping Australia achieve its long-term targets. The country aims to have a farm gate output of AUS$100 billion (approx. €68 billion) by 2030. The same year, the country hopes to achieve carbon neutrality.
Red meat industry in Australia: the bigger picture
The red meat and livestock industry is a huge driver for the Australian economy. It was found that from 2018-2019, the red meat and livestock industry contributed around AUS$17.6 billion to the GDP.
Furthermore, red meat and livestock exports were valued at AUS$16.3 billion in this same period, which was a 16% increase year-on-year as well as 43% higher than the same period in 2013-2014.
Approximately 434,000 people are employed by the Australian red meat and livestock industry.
Transparency about production for consumers
Meat & Livestock Australia has also taken initiatives to engage consumers with education regarding the production of meat in Australia. In August 2018, the company launched Good Meat, an educational online platform that demonstrates the sustainable process of Australian red meat. The platform also indicates the high-welfare systems in which it is produced, as well as how it can form part of a balanced diet.
The online platform is home to educational resources for consumers. You can find lesson sheets, virtual farm visits, digital lessons and study guides too.
---
Join us at SIAL Paris as exhibitor Join us at SIAL Paris as visitor