REDEFINE MEAT RAISES €160 MILLION TO FUND AMBITIOUS EXPANSION PLAN
Redefine Meat, a start-up that produces 3D-printed, plant-based meat, recently received an investment of around €120 million ($135 million) from mainly existing investors. This takes the total funding for the company to approximately €160 million ($180 million). 
Investment round to help Redefine Meat expansion
The investment round was led by Henaco Ventures and Synthesis Capital, aiming to continue the expansion of the company in Israel and across the globe. Redefine Meat's products can be found in 200 restaurants in Israel, including restaurant chain R2M. 
The company also supplies products to major companies such as Google, Apple and Facebook. The plant-based meat notably features in the menus of Michelin star chef Marco Pierre White, as well as restaurants in the UK, Germany and the Netherlands.
This new round of funding will go towards establishing a new production line in Israel. It will also be used to set up a product plant in the Netherlands. Other aims include boosting partnerships with more restaurant chains in Israel, as well as businesses around the world.
The investment round was reportedly completed "under the radar" in recent months. Since then, 100 employees have been hired, bringing the total workforce to 150 people. Senior figures at Redefine Meat expect the company to continue growing with new investment.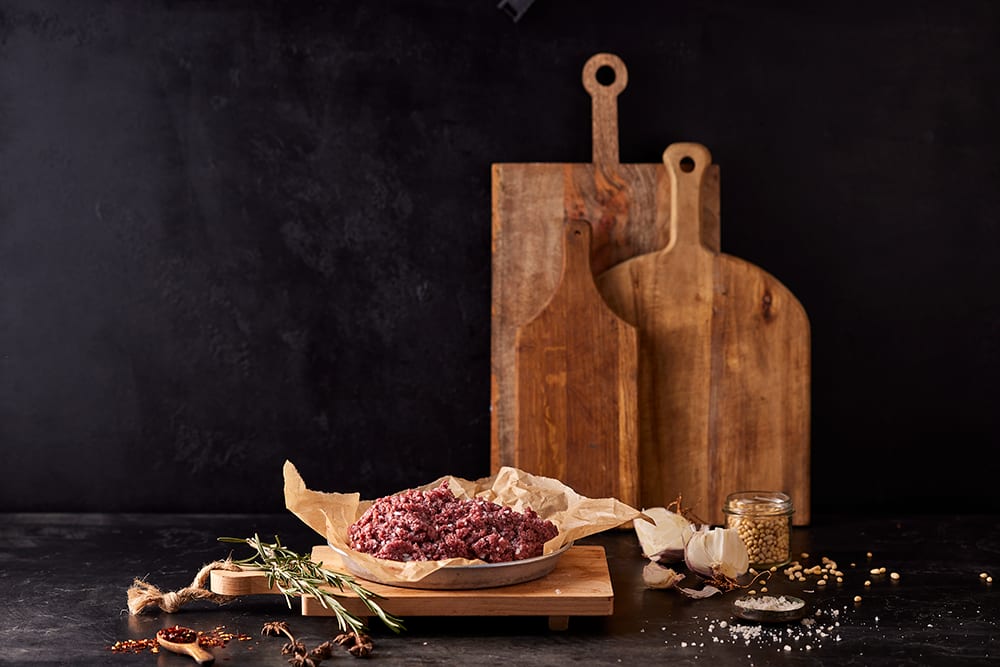 Redefine Meat: the story so far
Redefine Meat was founded in 2018 by Adam Lahav and Eshchar Ben-Shitrit. The latter had a background in technology, and is a meat lover, but wanted to use technology to create alternative meat products. The company initially operated in a small laboratory above a garage, where it expanded to join food accelerators which helped expand Redefine Meat even further. 
The company initially spent years working on different types of ingredient blends for its plant-based meats. Blends include Alt-Muscle, Alt-Fat and Alt-Blood, which use ingredients such as soy, pea protein and beetroot. The blends are then used in a custom-built 3D printer that is able to produce plant-based steak.
The products are mainly targeted to meat lovers, in place of plant-based consumers. Redefine Meat's 3D printed meats are intended to replicate the taste and texture of beef with plant-based ingredients.
Company uses key partnerships to expand the brand
As well as collaborations with the likes of restaurant chain R2M, Redefine Meat notably partnered with Israeli meat distributor Best Meister in January 2021. As part of the announcement, the companies held a blind taste test to over 600 consumers in Tel-Aviv. According to Redefine Meat, more than 90% of consumers claimed the products were similar to animal meat based on taste and texture.
Eshchar Ben-Shitrit commented on the success of the tasting session. "We believe Alt-Meat should taste as good as animal meat – simple as that. Redefine Meat has achieved that with every product it has put to the test, transitioning the Alt-Meat conversation from health and sustainability and the view that 'this is really close' to 'wow this meat is super delicious'. The incredible results of the food truck exemplify this."
Company looks ahead for global expansion
Receiving a significant round of new investment, Redefine Meat now looks to expand the company globally. "Redefine Meat is working intensively to realise the vision of building a large worldwide meat company by using advanced technology…" Ben-Shitrit told Globes. "Each day the company records major achievements that are changing the food industry, from operating new machinery, new patents, and reaching a growing number of customers who are looking for us on restaurant menus, and we are very proud about all of this. Raising money is important but it is just a means for achieving our real goals".
The news comes days after Sial Newsroom reported that 49% of Brits are actively limiting their meat intake or cutting it out altogether, signalling a global move towards meat-alternative products.
---
Join us at SIAL Paris as exhibitor Join us at SIAL Paris as visitor