COCA-COLA COLLABORATES WITH CONSTELLATION BRANDS TO LAUNCH FRESCA MIXED CANNED COCKTAILS
Coca-Cola's 2022 is off to a flying start with the announcement of its plan to launch a range of ready-to-drink canned cocktails in partnership with Constellation Brands. Launched through its Fresca brand, the Fresca Mixed line will reportedly hit the market later this year.  
Fresca is considered to be a leading alcoholic beverage company, along with other Constellation Brands names like Corona, Modelo and Casa Noble Tequila. The partnership and product launch is the latest big announcement for Coca Cola, which at the end of 2021 announced the multi-billion takeover of sports hydration brand Bodyarmor.
Coca-Cola and Constellation Brands strike a deal
On January 6th, Constellation Brands announced that it had made a brand authorisation agreement with Coca-Cola. The agreement is to add an alcoholic drink line, Fresca Mixed, to the Fresca brand. Fresca Mixed will be launched as a range of spirit-based, ready-to-drink canned cocktails.
Bill Newlands, CEO and president of Constellation Brands, detailed the deal in a statement. "The Coca-Cola Company's FRESCA® brand is not only trusted by consumers, but also directly delivers on consumer preferences for refreshment, flavor, and convenience", he said. "[These are] attributes that also play well within beverage alcohol and where we can leverage our expertise".
As noted by Constellations Brands market research, Adult Alternative Beverages such as ready-to-drink cocktails represent almost an €7.1 billion ($8 billion) segment. This is predicted to grow at a 15% to 17% compound annual growth rate over the next three years.
Fresca continue to build momentum
The Fresca brand is recognised to be increasingly popular with consumers. Research from Nielsen in November 2021 highlights the brand as the fastest-growing soft drink trademark in Coca-Cola's U.S. portfolio. Research provided by Bev360 noted that for consumers, Fresca is the number one most unique and different soft drink product. This could be partly because the drink has zero calories and sugar. Fresca products have reportedly been used by consumers, and even celebrities, as a mixer for cocktail drinks. The launch of Fresca Mixed is therefore a natural progression for the Fresca brand.
Mallika Monteiro, chief growth, strategy and digital officer at Constellation Brands, added more detail in a statement. "One of the core tenets of our innovation strategy is a belief in the power of extending strong and trusted brands in thoughtful ways to bring to market unique products that resonate with consumers", she said. "This is an exciting agreement that allows us to continue expanding our premium portfolio in ways that deliver distinctive consumer value propositions that include things like more flavor, different alcohol bases, and functional benefits".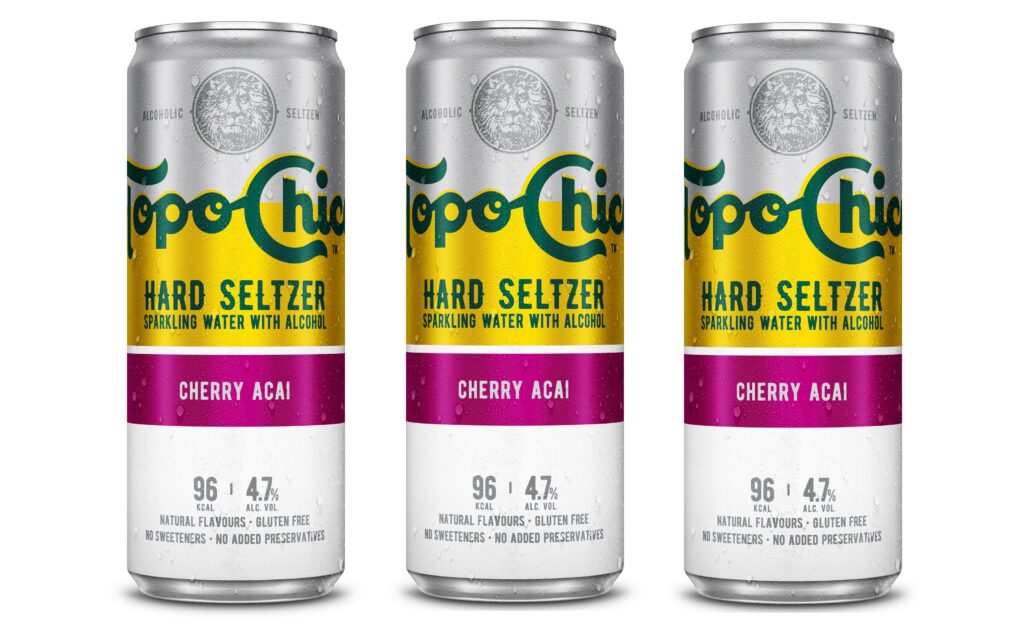 Coca-Cola expands its alcoholic portfolio
The recent agreement with Constellation Brands is another foray into the alcoholic beverage market for Coca-Cola. Last year, the company collaborated with Molson Coors to launch Topo Chico Hard Seltzer. After a successful launch across nine U.S. states, the beverage will be released nationwide in 2022. It has also been announced that Topo Chico Hard Seltzer will be launched in Canada this summer. "The Coca-Cola Company and Molson Coors have created a strong relationship to bring Topo Chico to market and we are excited to expand to Canada", said Dan White, Coca-Cola's North America's chief of new revenue streams, at the time.
Commenting on the Fresca Mixed announcement, White said "The Coca-Cola Company and Constellation Brands have a shared passion for building some of the world's most loved brands and for building best-in-class beverage experiences". He added that "Our new relationship with Constellation Brands is ideal due to their consumer-focused approach to brand building, expansive distribution network, and distilled distribution expertise. With the launch of Fresca Mixed by Constellation, people will have an entirely new way to enjoy the taste of Fresca, now mixed with real spirits".
---
Join us at SIAL Paris as exhibitor Join us at SIAL Paris as visitor