BREAKTHRU BEVERAGES TO EXPAND IN SPRING 2022 WITH MISSOURI ACQUISITION
Breakthru Beverage Group (BBG) has signed an agreement to purchase Missouri-based wine and spirits wholesaler Major Brands by the end of the first quarter, subject to usual and customary closing conditions. The deal – whose price was not disclosed – expands BBG's North American footprint, which currently covers the whole of Canada and 14 states in the US.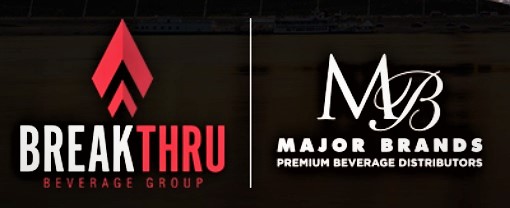 When the deal is completed in spring, Major Brands – one of Missouri's largest wholesale premium beverage alcohol distributors – will begin to deploy BBG's capabilities to help suppliers and customers in reaching their target consumers and drive results. The move reflects family-owned Breakthru's focus on growing its North American footprint and scaling its capabilities and business model.
BBG – whose partners include Diageo, Edrington, and Molson Coors – is already a leading alcohol wholesaler in the US and the largest broker in Canada representing a wide portfolio of spirits, wine and beer. It began operations in 1934 and serves clients from 36 facilities across North America and has more than 7,000 employees.
Breakthru scales up in Missouri
Bringing Major Brands into the fold puts Missouri on BBG's map. Major Brands – with offices in St Louis, Kansas City, Springfield, Columbia and Cape Girardeau – distributes to roughly 9,000 retail accounts in the state, from large national and regional chains and convenience stores, to bars and restaurants. The company employs more than 600 people.
"This is a tremendous opportunity for Breakthru to further solidify our standing in the Midwest. We have an ambitious growth agenda, and this move marks another step forward as we continue to seek opportunities across North America," said Breakthru Beverage Group's newly-appointed CEO Tom Bené.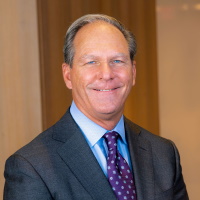 Bené – highly respected in the foodservice industry – took the helm in October 2021. A former CEO of Sysco Corporation, a global leader in foodservice distribution and, before that, president of PepsiCo's foodservice business, he is tasked with growth and expansion. On joining BBG, Bené said: "It was clear to me from the beginning that the organization's focused long-term strategy will both bolster its relationships and strengthen our position in the industry."
Seeking "organic and inorganic growth"
The CEO said that the current deal will "align our family-led businesses" and build on Major Brands' strong relationships in Missouri. Under the new leadership, Breakthru aims to strengthen its position in current markets and said it was seeking "organic and inorganic geographic growth opportunities". That means further acquisitions are very likely.
In addition the company is also looking at "new business ventures" to expand beyond its beverage alcohol portfolio of wines, spirits and beer. This could indicate a wider move into fast-growing and premiumising alcohol beverage sectors such as ready-to-drink cocktails and hard seltzers. The craft and no- and low-alcohol markets are other possible targets for brand partnerships.
Business as usual
Sue McCollum, CEO of Major Brands commented: "Major Brands has always been about its people and the relationships we have built with our customers, suppliers and the communities we have served. Breakthru's acquisition gives us added resources and capabilities. It will strengthen our position in the industry, while maintaining our values."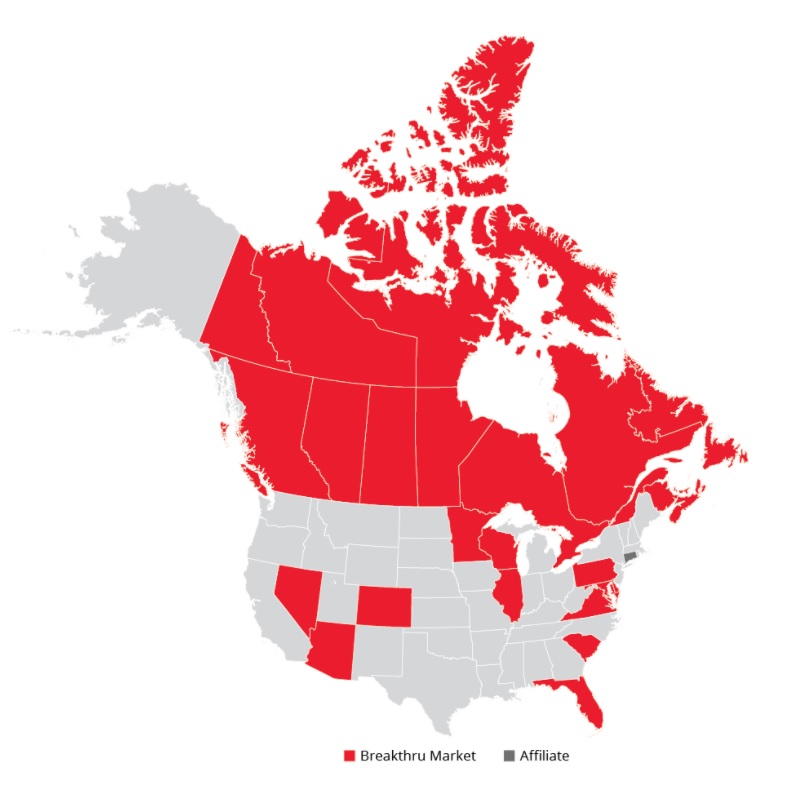 Breakthru intends to use its consumer-focused strategies to strengthen its market position but says that things will largely remain "business as usual" for Major Brands.
Building market share now is a strategic move from BBG. The North American alcoholic beverage market is expected to see good growth in the coming years, with a CAGR of 4.2% forecast by Mordor Intelligence for the period 2020-2025.
In terms of market share across alcoholic beverages, beer predominates in the United States while the premium liquor segment in the region is also growing, particularly darker spirits like whiskey. Nonetheless, low alcohol drinks are an evolving segment and sales of no-alcohol and low-alcohol beers have been rising thanks to growing interest from health-conscious consumers. In the wider North America region, Mexico is the most rapidly growing alcoholic beverage market.
---
Join us at SIAL Paris as exhibitor Join us at SIAL Paris as visitor