GREEN ROCK GROUP INVESTS BIG TO PRODUCE INNOVATIVE FOOD AND DRINKS PACKAGING
Green Rock Group, a manufacturer of recyclable packaging for the food and beverage industry, has announced the opening of a factory in Wales in the United Kingdom.
The company has said the paper cups and lids made at its new facility in Wrexham are made with coatings that mean that they are fully recyclable.
While the exact cost of the new factory has not been revealed, Green Rock Group has said its investment runs into seven figures.
Green Rock Group's paper cups are produced using what are described as aqueous coated materials, which mean there is no need for polyactic acid or polyethylene coatings. As a result, the products can be recycled or composted.
In comments reported by local media, Steve Granville, Green Rock Group's managing director, said the demand for the company's "sustainable paper products" has allowed for "further significant investments" in the Wrexham facilities.
"This is a significant milestone for the business and allows us to meet the strong demand there is for our UK-made products," he added.
"We're excited about the year ahead as we look to build on this growth and to leading the sector in terms of innovation, capability and growth."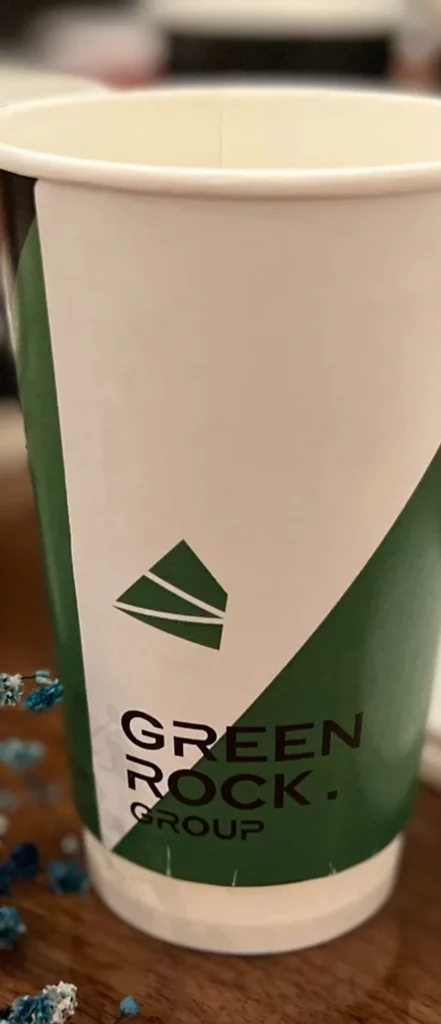 The opening of the new factory in Wrexham, which lies in the north of Wales, means that Green Rock Group now has a total of six facilities with an area of more than 100,000 square feet in the city.
In addition to increasing capacity for the production of paper cups and paper lids, suitable for hot and cold drinks, the new facilities can manufacture takeaway food packaging, including food trays, napkins and bags.
Some of the company's products are produced in association with Delipac, a supplier of "sustainable, plastic-free packaging", with several years of development said to have gone into them.
The Delipac products are suitable for use in both hot and cold settings and are approved for direct contact with food and drink.
Green Rock Group is using its additional plant to help launch other new products, including a new espresso cup and a range of vending cups, all set to debut in October this year.
The company is also able to produce paper straws, demand for which has soared in much of the UK after bans on plastic straws were imposed by the parliament in London (banning their use in England) and by the Scottish Parliament.
Scotland's ban on many single-use plastic items, including plates, straws and cutlery, came into force several months ago.
Reports indicated that as many as 700 million single-use plastic items, many of them for food, were used in Scotland each year.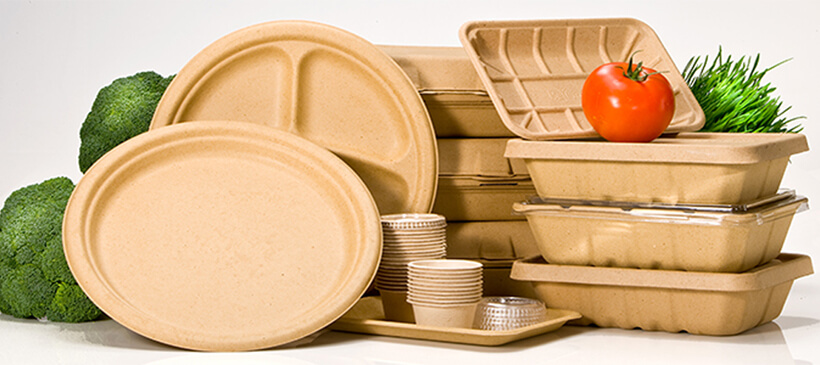 The Welsh Government recently announced its intention to follow other parts of the UK by imposing a ban on plastic straws and some other food and beverage items including plastic cutlery and polystyrene trays and cups.
Lesley Griffiths, a member of the Senedd or Welsh Parliament who represents Wrexham, hailed the opening of the new facility.
"This investment in the company's manufacturing capacity and capabilities is a testament to the business's success, as well as to the people and city of Wrexham that help make Green Rock Group the success it is today," she said.
UK media have highlighted concerns that some types of paper cups are not often recycled, even when recycling is possible, because specialist technology, not available at many waste plants, is needed to remove the waterproof coating from the cardboard.
SIAL Paris Newsroom has reported extensively on other investments in innovative and sustainable food and drink packaging.
For example, several months ago Walki launched a new range of recyclable frozen food packaging that includes both pillow pouches and a board-based tray for ready meals designed to replace aluminium, plastic or plastic-coated trays.
---
Join us at SIAL Paris as exhibitor Join us at SIAL Paris as visitor