Nestlé set to buy majority stake in protein company Orgain as part of health and wellness growth
Food giant Nestlé will reportedly purchase a majority stake in Orgain, a company which specialises in making protein powders, shakes and bars.
The purchase is being made by the company's health and science division, Nestlé Health Science, which will acquire a majority stake in the nutrition company. Orgain founder Dr. Andrew Abraham will remain as a minority share owner, along with L.A.-based firm Butterfly Equity.
Nestlé acquire Orgain: the story so far
Orgain was founded in Los Angeles by Dr. Abraham, a specialist in integrative medicine. With the goal of making nutrition products accessible, he developed a set of protein-based shakes, powders and snacks. Since then, the brand has developed into what Nestlé deems "the leading plant-based protein powder and leading organic nutritional protein ready-to-drink shake in the U.S".
The purchase of this majority stake is subject to regulatory approval. The agreement notably includes an option for Nestlé Health Science to fully acquire Orgain in 2024.
Nestlé expands its health and wellness projects
Orgain will be added to Nestlé Health Science's growing portfolio of nutrition and wellness-focused products. "Nutritional protein plays a key role in supporting our health and wellness, whether we enjoy an active lifestyle or are facing health challenges", said Nestlé Health Science CEO Greg Behar. "Orgain's emphasis on clean, all natural, plant-based, organic ingredients has made it a leader in the U.S., and we look forward to combining our companies' expertise to bring Orgain to more people around the world".
This acquirement follows a series of major steps by the company in becoming more centred around health and wellness in recent years. In 2018, the company agreed to sell its U.S. confectionary business to Ferrero Group in a deal worth around €2.45 billion ($2.8 billion). Ferrero acquired more than 20 U.S. confectionary brands in the deal, including Butterfinger, Baby Ruth, 100 Grand, Raisinets, Wonka, SweeTarts, LaffyTaffy and Nerds.
"We are very excited about the acquisition of its U.S. confectionary business, which has an outstanding portfolio of iconic brands with rich histories and tremendous awareness," said Giovanni Ferrero, executive chairman of the Ferrero Group.
One year later, Nestlé agreed to sell its ice cream business Froneri, in a deal valued at around €3.5 billion ($4 billion). The deal involved handing over iconic brands such as Edy's, Haagen-Dazs, Outshine and Drumstick, and closed in the first quarter of 2020. It was a big sacrifice for the company to become more centred around health and wellness. It is reported that U.S. ice cream business saw sales of €1.57 billion ($1.8 billion) in 2020.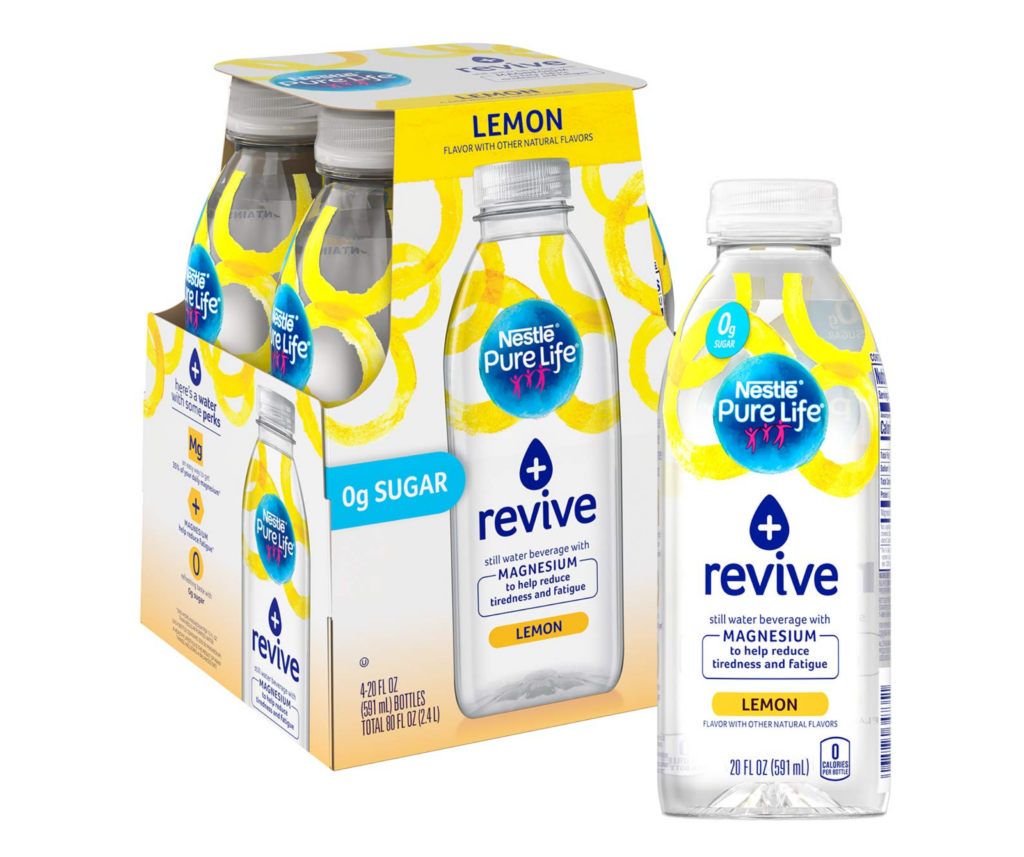 Nestlé continues its rebrand as a health and wellness brand
Nestlé's steps towards being a health and wellness brand has not just involved selling assets. The company made a major decision in 2017 when it decided to purchase Sweet Earth, a plant-based foods manufacturer with 50 products including Harmless Ham and Benevolent Bacon.
The purchase price was not revealed, yet it was a major move for Nestlé to improve its market share in this industry. "In the United States, we're experiencing a consumer shift toward plant-based proteins", said USA's chairman and CEO Paul Grimwood in a statement. "One of Nestle's strategic priorities is to build out our portfolio of vegetarian and flexitarian choices in line with modern health trends. With unique and nutritious food for all times of the day, Sweet Earth gives Nestlé a leading position in this emerging space".
The company has also pledged more investment to its water business in 2020, by introducing two new lines of bottled water. One line, Pure Life Plus, has been intended as a functional water for the brand.
---
Join us at SIAL Paris as exhibitor Join us at SIAL Paris as visitor