NEW DATA SHOWS US GROCERY SHOPPERS POSITIVE, BUT CAUTIOUS, HEADING INTO HOLIDAY SEASON
With the holiday season fast approaching, more than half of US consumers have expressed concerns about shortages, pricing and Covid-19 when food shopping, new research from FMI-The Food Industry Association shows.
Of 1,601 US adults polled in early October, 58% said they are worried about foods they want for the holidays being out of stock, with 31% somewhat concerned, 12% very concerned and 14% extremely concerned, according to FMI/The Hartman Group's US Grocery Shopper Holiday Trends Tracker report.
Their holiday food backup plans include; preparing something different than they have in the past (cited by 47%), looking for new recipes (32%), buying prepared food from a store (22%) and purchasing something from a restaurant (18%).
When grocery shopping in general, 43% of consumers surveyed reported concern about items they need not being in stock, up from around 40% in August and approximately 35% in February. Shoppers expressed more concern about food pricing. Fifty-three percent said prices are rising on the foods they prefer, about the same percentage as in August but up from roughly 45% in February.
Twenty-eight percent said they aren't sure they'll have enough money for the food they need, about the same level as at the start of the pandemic in March 2020.
Grocery customers' concern about Covid have gradually declined but remain at a significant level, FMI's study revealed. Sixty-two percent of respondents cited at least one concern about becoming infected with Covid or spreading it to others when food shopping, including getting ill from other customers (42%), catching the virus by touching shopping carts (31%), getting ill from store employees (30%), becoming sick from touching surfaces in stores (29%) and spreading the virus to others (24%).
Still, overall anxieties about Covid have eased, and most consumers feel comfortable about shopping at grocery stores, FMI noted. Sixty percent of those surveyed agreed it is "acceptably safe" to shop in person at supermarkets and food stores, and 80% consider it safe to pick up online grocery orders at the store.
Not all Covid concerns have been erased among food shoppers, however. FMI found that 52% are worried about the potential emergence of virus variants (25% very concerned, 27% extremely concerned). Also, about a third of consumers polled admit to some anxiety about shopping in grocery stores with no face mask or vaccination requirements for employees (36%) or customers (34%). 
FMI President and CEO Leslie Sarasin said: "Consumers remain aware of pandemic impacts on the supply chain, but most are confident that with some planning they will find their favorite foods at reasonable prices and share traditional menu with loved ones this holiday season.
"Both grocers and consumers have demonstrated tremendous resilience over the last year, and shoppers are excited about a cautious return to normalcy for their holiday gatherings this year."
Indeed, 38% of consumers think food shopping already has returned to normal since the onset of the pandemic, and 8% expect the situation to stabilise by the end of 2021. Another 13% believe food shopping was never disrupted by the pandemic; conversely, 42% don't expect grocery shopping to get back to normal until sometime in 2022 or thereafter.
Clearly, holiday season enthusiasm is up this year, the FMI/Hartman research showed. Among respondents, 37% plan to celebrate Thanksgiving to the fullest, up 9% from a year ago. That compares with 46% celebrating to the fullest for the Christmas/winter holidays (+9%) and 29% doing so for New Year's (+7%). 
Approximately two-thirds of consumers said they'll celebrate during the 2021 holiday season at about the same level as last year, including 66% doing so for Thanksgiving, 64% for the Christmas/winter holidays and 63% for New Year's. Twenty-two percent report planning to celebrate Thanksgiving more than usual this year, compared with 21% for the Christmas/winter holidays and 24% for New Year's. Nevertheless, about half of grocery shoppers said Covid will affect their holiday plans, with 52% citing an impact for Thanksgiving, 51% for the Christmas/winter holidays and 48% for New Year's.
Food shopping changes that customers said they expect to make over the holiday season this year include shopping further in advance (cited by 14% for Thanksgiving, 16% for Christmas/winter holidays, 14% for New Year's); ordering food/beverages online ahead of time (33% for Thanksgiving, 28% for Christmas/winter holidays, 22% for New Year's); shopping at different grocery retailers for food/beverages (15% for Thanksgiving, 16% for Christmas/winter holidays, 14% for New Year's); bringing in prepared foods from a store (13% for Thanksgiving, 15% for Christmas/winter holidays, 14% for New Year's); and ordering in from a restaurant (10% for Thanksgiving, 14% for Christmas/winter holidays, 13% for New Year's).
The research found that supermarkets have lost share to mass merchants and club stores since the pandemic began. Of shoppers polled by FMI/Hartman in early October, 38% named supermarkets as their primary food store, down from 41% in August, 39% in February, 44% in February 2020 and 49% in 2019.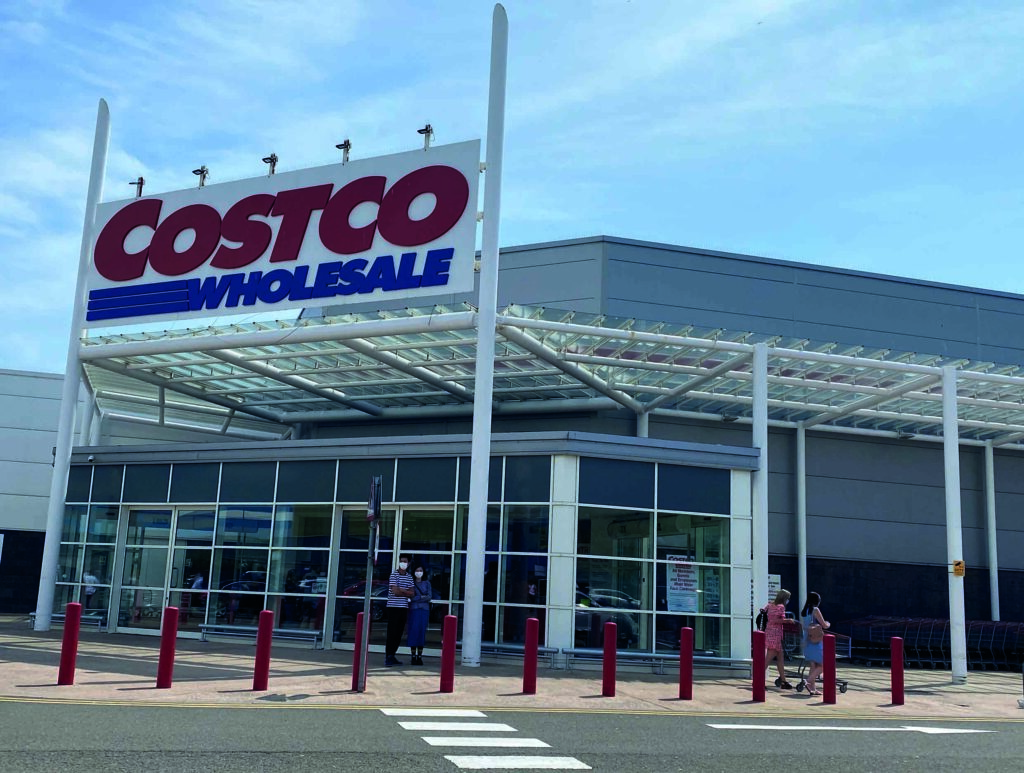 Thirty-two percent now cite mass merchants as their primary food store, up from 26% in February 2020 and 24% in 2019. About 7% of consumers surveyed primarily shop club stores for their groceries, the same level as in February 2020 and up slightly from 5% in 2019.
These findings coincide with recent predictions for the performance of the US alcohol market as reported on Sial Paris Newsroom last month.
---
Join us at SIAL Paris as exhibitor Join us at SIAL Paris as visitor