WHEAT PRICES DROP TO 4-MONTH LOW BUT ANALYSTS PREDICT PRICE TURNAROUND
The prices for wheat futures (agreement for the delivery of wheat in the future at an agreed-upon price) fell to a four-month low at the end of June 2022.
As reported by Reuters, the Chicago Board of Trade July wheat settled down 19-3/4 cents on Monday at $9.04 per bushel after dipping to $9.00-1/2, the contract's lowest level since February 28.
Why wheat prices have hit a four-month low
Paul Hughes, chief agricultural economist with S&P Global Commodity Insights, found that front-month wheat futures on the Chicago Board of Trade in the US and on the Matif futures exchange in the European Union are both down 20% when compared to figures in May 2022.
There are a number of reasons why wheat prices have reached a relatively recent low. There are reportedly improved weather conditions across the Northern Hemisphere, better suited for agriculture than the dry conditions that were reported in North America before then. Recently weather conditions have been observed to be more normal, with an improved production outlook for wheat and other grains.
Another driver for low wheat prices has come from rising interest rates that have decreased the expectation of inflation for investors. Around mid-April 2022, investment funds reportedly held positions with agricultural commodities at a value of over $55 billion (approximately €54 billion). Now, this value is reportedly closer to $35 billion (approximately €34 billion). The decline in wheat prices has been spurred by this liquidation.
Seasonal price pressure, triggered by the winter harvest of wheat in the Northern Hemisphere, is another reason why the prices of wheat futures are reportedly lower.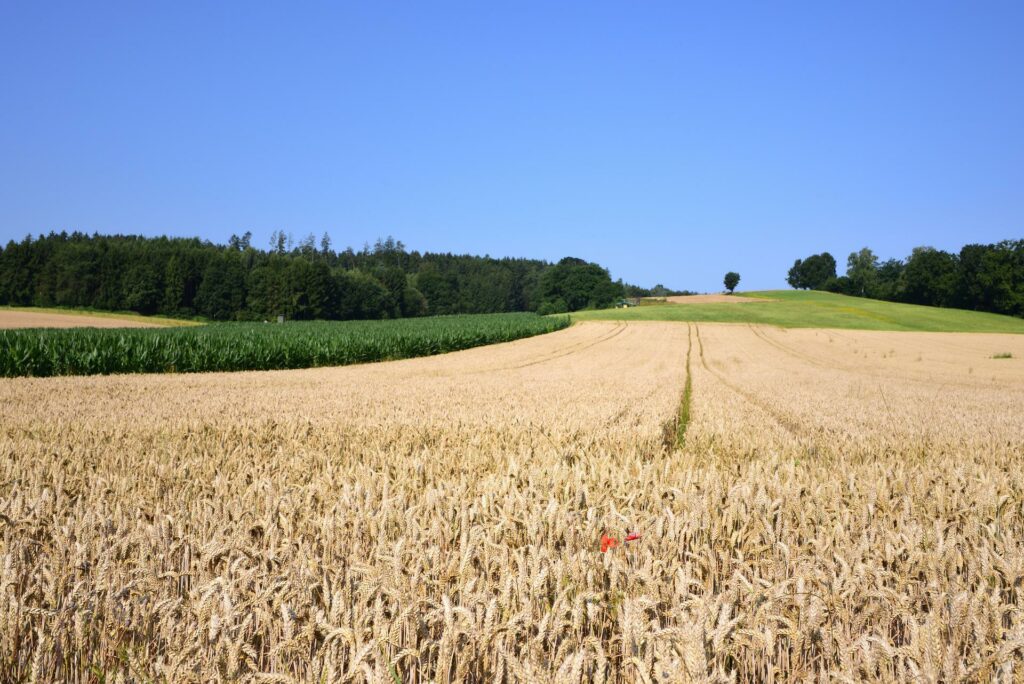 Analysts and experts predict price turnaround
That said, market experts and analysts predict that this trend will not last, and that a turnaround is expected in the near future. Some analysts have identified the four-month low as a price floor. Kenneth Scott Zuckerberg, CoBank's lead economist of grain and farm supply, said that "demand signals" point to a turnaround in wheat prices, in a quote obtained by Food Dive.
One signal is that one of the world's largest importers of wheat, Egypt, is looking to increase supplies. Egypt joins countries such as Taiwan, Jordan and Bangladesh who are all looking to increase their wheat supplies. Export markets are reportedly responding.
Several countries in the Middle East and North Africa regions are noted as having wheat deficits. Analysts have used this example to explain that countries from these regions are predicted to buy large amounts of wheat in the near future.
The aforementioned topic of weather is key to understanding how wheat prices will change in the future. A weather pattern named La Niña is predicted to occur in the Pacific Ocean, which will have a big impact on severe weather conditions. It is thought that this weather pattern will pressure crop yields and thus lead to higher prices.
Another driver for prices to increase long-term would be the lessening impact of the Russia-Ukraine conflict on export restrictions. Imposed restrictions on Ukranian means that winter wheat crop is expected to be lower this year, which restricts global supplies. It is thought that this will subside in the long-term.
As well as this, crop progress in the United States is predicted to improve. The United States Department of Agriculture anticipates that the condition of spring wheat will be improved from 2021. According to a recent report from the department, wheat was the fifth lowest planted area for all wheat since records began in 1919, spurred by factors such as challenging weather. With improved conditions forecasted, it is thought that wheat prices will steadily increase until the winter 2022 period.
---
Join us at SIAL Paris as exhibitor Join us at SIAL Paris as visitor