CLEAN JUICE PROMOTES INNOVATION AND CORE VALUES AS DRIVERS FOR Q2 SUCCESS
Clean Juice, the organic juice and food bar franchise has reported a successful second quarter in 2022 and has named innovation and its core values as reasons for its success.
The franchise – the first and only that is certified by the United States Department of Agriculture – reported a 3% increase in same-store sales growth in the second quarter of 2022. The total guest percentage was reported to be 9% higher than the same period in 2021.
Such success is exemplified by the launch of seven new stores in the second quarter of 2022, as well as supplying 13 new stores to franchise partners. Clean Juice now has 203 stores in its network: 127 operational and 76 in development.
Product innovation named among drivers for rapid growth
The company claims that there are several drivers behind its rapid growth in 2022. One is Clean Juice's commitment to producing authentic, natural flavour innovations that do not feature additives. The brand claims that this is a cornerstone of the company that consumers respond well to – valuing accessible organic options.
Clean Juice also points to its attention to the personal guest experience, as well as its focus on high-quality organic food and beverage products, as other drivers for rapid growth in 2022.
"We are beyond feeling blessed with how Clean Juice is being embraced by millions of guests across the nation who continue to seek value in the fast-casual space while prioritising health and wellness food and beverage options", said Landon Eckles, co-founder and chief executive officer of Clean Juice.
"Our promise continues to serve truly clean, unprocessed, and healthy food to our guests with a smile. We believe this focus…while being true keepers of our company values and brand integrity, continues to fuel our growth".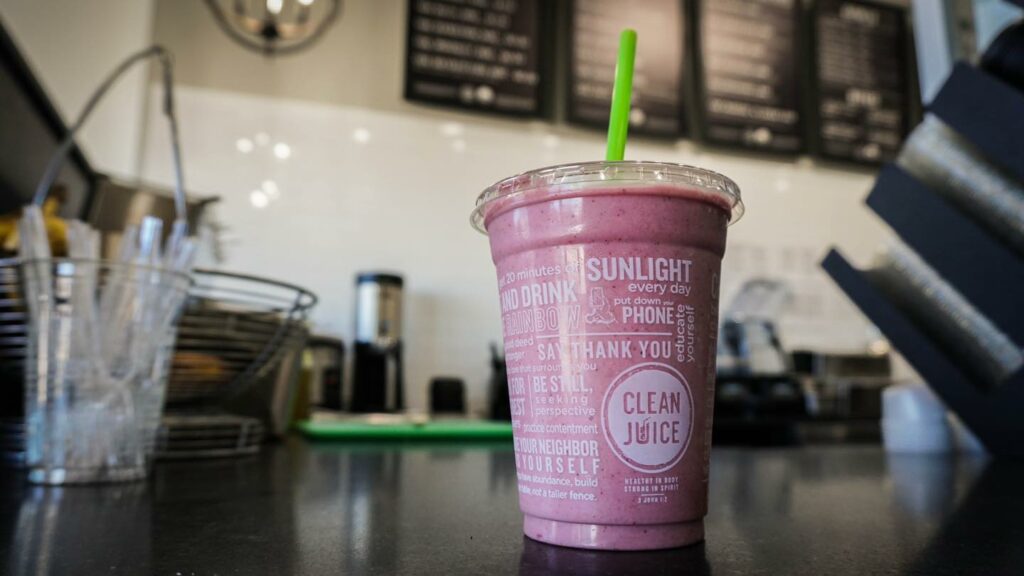 Clean Juice continues growth through 2022
Year-on-year, Clean Juice has displayed growth, and the company claims it has exceeded expectations set by key performance indicators such as same-store sales and guest count.
The company is recognised as one of the fastest-growing, organic, fast-casual brand, and for the fourth time was named in the Inc. 5000, which lists the most successful companies in the United States.
"We are more than halfway through 2022, and we know we must continue to grind, explore new strategies to respond to the marketplace, and diligently serve our guests and franchise partners to stay on top", said Eckles. "It won't be easy, but we remain committed to serving them and expanding Clean Juice Nation into more communities, homes, and guest lives."
Clean Juice's second quarter announcement follows the company's annual "Juice Jam," an event featuring franchise partners, as well as vendors, home office employees and "Juiceristas".
Brand ambassador Tim Tebow and Clean Juice partner to launch stores across the United States
Clean Juice's brand ambassador Tim Tebow, an NFL star and businessman, has teamed up with the company to launch a series of stores that will open across the United States.
The first opening took place at St. John Town's Centre in Jacksonville, Florida, with Tebow as a co-owner. The two-time BCS National Champion became a brand ambassador for Clean Juice in 2021, however the Jacksonville outpost is the first store with him as co-owner.
Tebow attended high school and university in Florida, where he played American football and won the Heisman Trophy, given to the most outstanding college football athlete.
"Opening a location in the place I grew up is an exciting venture toward inspiring people to embrace clean living", Tebow said.
"We are super excited to be opening the first of many stores with Tim Tebow", said Eckles. "Tim is the real deal who truly believes in what we are doing. He's not just a brand ambassador, he's an investor in our business because he truly loves and believes in our clean products and our loving focus on the guest".
---
Join us at SIAL Paris as exhibitor Join us at SIAL Paris as visitor