DAILY HARVEST CREATES TIE-UPS TO LIFT ORGANIC FARMING FROM LOW 1% SHARE
Meal subscription company Daily Harvest has formed a multi-year partnership with the American Farmland Trust (AFT) and California Certified Organic Farmers (CCOF) to improve farm viability in the state and expand the acreage of farms that adopts organic and regenerative practices.
The partnership will targets historically underserved farming communities in California, enabling them to advance organic agriculture, promote better environmental farming practices, and increase access to organically grown fruits and vegetables.
"From the beginning, Daily Harvest has been committed to transforming the food system from the ground up," said founder and CEO Rachel Drori in a statement. "Today, less than 1% of US farmland is organic. We aim to increase that percentage. By assisting California farmers by giving them technical and financial assistance – and developing market opportunities – we're making it easier for everyone to eat more real, unrefined fruits and vegetables."
Daily Harvest aims for profitable regenerative agriculture
It is hoped that the combined efforts of Daily Harvest, CCOF and AFT will result in a suite of services – including tailored technical and financial resources for farmers who have lacked past access – that support as many farms as possible in the transition to organic production. Educational programming will be a key component in addressing service gaps and meet farmers' needs.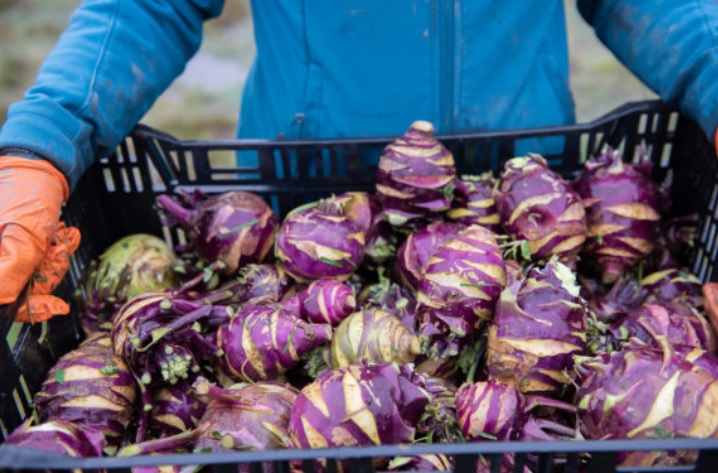 Daily Harvest claims that scaling up regenerative agriculture can lead to more profitable and sustainable farm operations that are better for humans and the planet.
At CCOF – founded in California more than 40 years ago, and now spanning North America – chief program officer Jessica Beckett Parr commented: "As people become more aware of the benefits, demand for organic food continues to grow. But in order to expand the acres of organic farmland available, it's critical that we equip farmers with the appropriate tools to help them in their transition."
The average California farmer is a 59-year-old white male so about 40% of farmland is going to change hands in the next 15 years, according to AFT, the only national organisation in the US taking a holistic approach to agriculture by focusing on the land itself, the agricultural practices used, and the farmers and ranchers who do the work.
Teresa O'Connor, AFT's California outreach manager, said: "This partnership will support the economic viability and climate resilience of socially disadvantaged and marginalized farmers, who are poised to help fill the void in this generational shift."
AFT, founded in 1980, launched the conservation agriculture movement and has helped permanently protect over 6.8 million acres of agricultural lands. All three organisation have the ambition to create a future where organic growing is the norm.
Supply chain benefits to farmers
This latest project also offers a supply chain incentive to farms in that, over the course of the partnership, Daily Harvest says it will consider successful participants as supply partners.
Organic momentum is growing. Just before the Covid-19 pandemic hit, CCOF released a plan to use organic farming to reduce California's greenhouse gas emissions and combat climate change.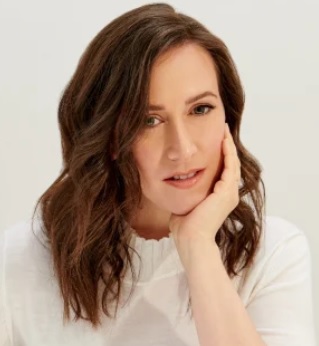 Three decades of peer-reviewed science backs up the policy solutions laid out in the Roadmap to an Organic California: Policy Report. The document outlines the steps that could maximise organic's ability to combat climate change and ensure food security.
CCOF says that organic farming has a tremendous capacity "to pull carbon out of the atmosphere and store it in soils", a solution that is now gaining increasing traction with many organisations and businesses across the world. "Our organic farmers pioneered many of the climate-smart practices that reduce greenhouse gas levels, yet organic comprises only four percent of California's farmland," said the organisation, and even less across the whole of the US.
The policies outlined in the roadmap are also being scrutinised more closely given that America's most populous state with almost 40 million inhabitants is suffering unprecedented levels of damage from wild fires, thought to be linked to climate change.
The new deal that the trio, led by Daily Harvest, have signed up to will help, in part, with mitigating some climate effects. As the organic market continues to outpace sales in other food sectors, they are hopeful that they can creates the economic opportunities to make organic agriculture a reality for more farmers across the US.
---
Join us at SIAL Paris as exhibitor Join us at SIAL Paris as visitor