Why attend SIAL America? Exhibitors and attendees reveal all…
Comprehensive findings from SIAL America highlight the advantages of attending the show according to those present between March 28 and 30
Research reveals a detailed portrait of the successes achieved at the Las Vegas Convention Center event, based on responses from attendees, exhibitors and hosted buyers. One in five attendees (21.11%) spent more than one day at the show, while just 2% spent less than an hour. The average attendance time was 5.12 hours, the findings show.
The majority of those attending said that being at SIAL America was important to their business or organisation, with three quarters (74.5%) saying that it was somewhat, fairly or very important. A clear majority of attendees were satisfied with this year's event, which is the second of its kind in the US.
Positive responses from attendees are further evidence of this, with one person saying "it is great to see new foods coming and what different states and countries have to offer."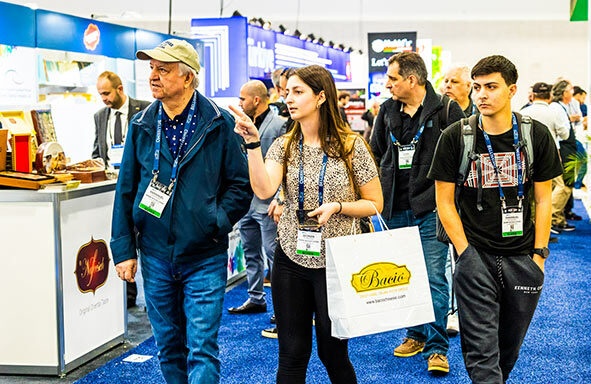 Another attendee described the event as "a new show with plenty of potential," while a third hailed the advantage of meeting with two existing suppliers and finding a further two new ones.
Other comments from attendees included, "There was a lot to see and to explore," and that it was, "Very informative and creative ideas for our business. Thank you! Looking forward to next year's event."
Another key finding from the survey of attendees was that 71% were there to source new suppliers, while 53% attended to identify new opportunities or markets. Networking among the industry was on the to-do list for 44%, while keeping up to date with market trends was among the priorities for 43%.
Other key reasons to attend included sourcing a specific product or service (29%), meeting with current suppliers (18%) and learning about the industry as a newcomer (18%).
Attendees reported a particularly high success rates when it came to meeting these objectives by learning about the industry as a newcomer and meeting with current suppliers.
Among exhibitors, more than two-thirds reported that they were not at SIAL America last year, and around 85% said that the event was important for their business.
Exhibitors also reported a high satisfaction rate, with 73% satisfied overall with the results of SIAL America.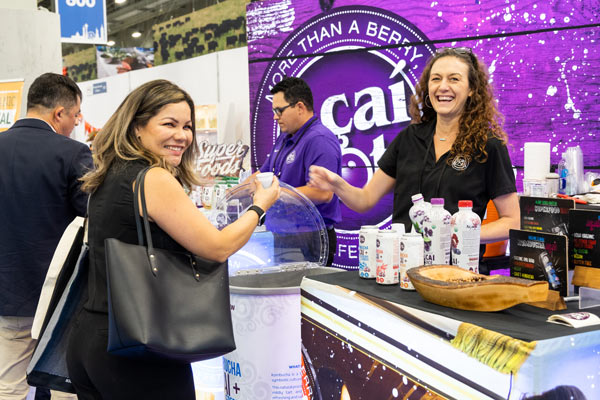 One exhibitor said "you are doing a great job and the event is amazing," while another said that it offered "huge opportunity to meet many interesting ideas, people and business."
More than half of the exhibitors said that the business climate of the show was good or excellent. In terms of why they were there, around three quarters of exhibitors said it was to generate new sales leads, while 64% were keen to find new distributors, partners or resellers.
Increasing the awareness of the brand, products or services was on the list of priorities of 58.97% of exhibitors, while 43.59% were there to enter a new market. Almost four in five exhibitors (77%) said they were satisfied with the quality of visitors to their booth, while 64% were happywith the quantity of visitors to their booth.
Among hosted buyers, almost 92% said they were satisfied with SIAL America this year, with one adding "everything was well organised and communication was right on target."
Another gave the thumbs up by saying: "Excellent organisation, supporting the SIAL team in every situation, a lot of interesting exhibitors and products. Hotel conditions – excellent."
All those responding to the hosted buyer survey said that attending SIAL America was important for their business.
"SIAL America is a great opportunity to find new brands and also learn about the market trends," one said.
In another positive finding, three quarters of people said that they would recommend that their colleagues participate in the Hosted Buyer Program next year. Next year's event is set to take place from March 19 to 21 at Las Vegas Convention Center.
---
Join us at SIAL Paris as exhibitor Join us at SIAL Paris as visitor